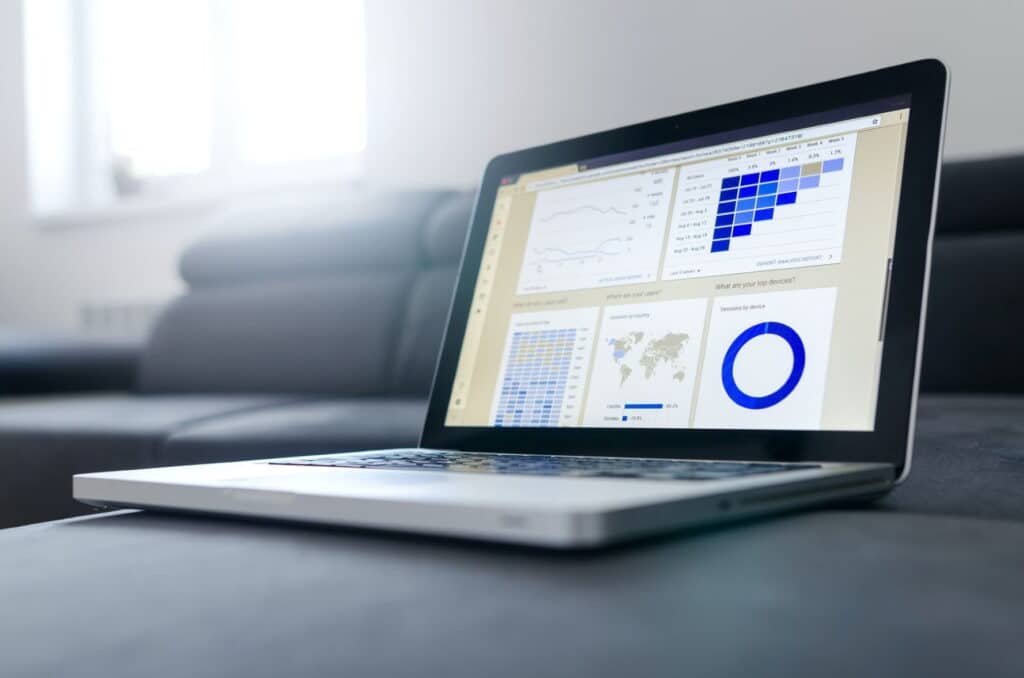 One of the most important aspects of the process of digital transformation is supply chain data analytics. Data provides supply chain management techniques that were previously unthinkable.
The metaverse makes it increasingly challenging to discern between the real and virtual worlds. A corporation may uncover pertinent, proactive insights in its data and make quicker decisions with the use of supply chain analytics skills.
In addition to pandemics, businesses also have to deal with labour scarcity, supply limitations, and rising costs. When it comes to risk management, supply chain executives have a lot on their plates. Supply networks need to be more resilient, strong, and transparent. 
As management moves toward human-machine collaboration, more applications for supply chain analytics will appear. In this case, the supply chain data analytics are the gems for improving the supply chain overall.
Why It's Important to Improve the Supply Chain with Data Analytics
The supply chain management process involves all parties, including customers, vendors, suppliers, and carriers. To guarantee customer satisfaction and on-time delivery of orders, all supply chain partners work together.
As they go about their daily lives, people continuously produce new data. To track and exploit this data, shippers must use supply chain analytics (the "new gold").
To help businesses make better decisions, supply chain analytics may produce useful supply chain management data, dashboards, and visualizations. Using this information, businesses might be able to manage their supply networks more swiftly and come up with better long-term strategic choices.
Businesses may be able to improve the effectiveness of their supply networks by using supply chain analytics. Cost savings, better inventory control, and lower operating costs could arise from this. A rising number of companies are using supply chain analytics to track the development of their operations.
We look at the supply chain using:
Inventory control keeps track of what is in stock, ready to ship, in transit, and on order.
Improved stock management helps save logistics costs.
an analysis of the environmental effects of freight transportation
By employing existing analytical models, supply chain analytics helps businesses satisfy customer needs.
Thanks to big data and cloud technologies like machine learning and deep learning, supply chain analytics are quickly becoming a crucial component of supply chain management for every company.
 If done properly, supply chain analytics could be advantageous in the long run. Supply chain analytics is necessary to get a full picture of what is happening in the supply chain.
Current company success depends heavily on supply chain analytics. Making data-driven decisions increases operational efficiency.
How Supply Chain Consultant Can Help with Data Analyzing
If there is no platform for controlling the supply chain, supply chain analytics will fail. This program manages supply chain logistics, including purchasing, warehousing and storage, selecting and completing orders, shipping and delivery, and refunds.
Supply chain management, which is in charge of administering the whole network, may be able to provide the data required by supply chain analytics. A variety of SCM tools include analytics.
Businesses should be aware that not all supply chain data analytics software is the same in terms of features and functionality.
When selecting a platform to assist them in building successful, dependable supply chains, businesses should consider data dependability, the convenience of use, and return on investment. Businesses can begin supply chain analytics after selecting the appropriate tools.
A company's long-term success is determined by how cost-effective and dependable its supply chain is. Supply chain analytics is of interest to executives in both fields because it may be beneficial in both.
Supply chain analytics will transform many businesses in the future, and the supply chain data analytics solutions available now are already excellent.
A supply chain consultant may be hired by a firm that needs to modify its supplier network.
People who work in the supply chain frequently employ third-party logistics providers or 3PLs. Their purpose is to assist their clients in transitioning from traditional supply chain tactics to more flexible ones. 
Consultants assist organizations in increasing their market share, controlling their purchasing, consumption, and production, and mitigating the consequences of technological and market disruptions on their revenue, expenditures, and clients by making their supply chains more flexible and robust.
The finest supply chain consulting businesses from Agistix assist supply chain personnel to enhance their abilities and make the most of operations all over the world.
Companies may establish supply chain analytics data sets and flexible supply networks with the assistance of supply chain consulting services.
What Will the Company Get as a Result of Optimization Supply Chain
There are some compelling reasons to strengthen your supply chain. It is advisable to begin by establishing a supply chain management system. To find what you're searching for, utilize our Product Selection Tool.
QC improvement
The "rule of ten" in lean manufacturing states that labour and low-quality parts are 10 times more expensive across the supply chain. Cheaper products are frequently of inferior quality.
Customers have high expectations that must be satisfied, and quality control is an important component of that. Ensure that your supply chain is as efficient as possible. We dare you to select the more expensive choice since it will benefit you, your suppliers, and their suppliers.
 Companies may only assess their primary, secondary, and tertiary suppliers if their supply chain is functioning properly. This offers them greater power and allows them to establish limitations that fulfil particular criteria, ensuring they always receive the greatest product.
According to Michael Knight of Incorporation Insight, having this much power also allows corporations to conduct frequent audits and get documentation as needed.
Keeping an eye on the following KPIs can assist with quality control:
Timing
Scrap rates, rework costs, and other factors should be considered.
Customer satisfaction with product quality
how long does a single round of complaints last
There were both major and minor issues with how one supplier performed its duties.
Effective resourcing solution
Supply chain management might be improved with real-time data. This technology makes decision-making easy for everyone in the supply chain.
The Internet of Goods has simplified tracking of where things are, how they're stored, and when they'll come. This is due to the proliferation of mobile computers, analytics, cloud supply chain and data analytics services. 
Digitally altering an organization's operations can assist minimize waste and increasing flexibility. One of the most valuable lessons we've learned from COVID is how to increase the firm capacity to improve.
A solution from Agistix makes use of big data and artificial intelligence to enhance inventory levels, minimize lead times, and get a deeper understanding of the whole supply chain. Trying to halt the digital revolution is a waste of time and money.
Improvement of information and inventory flow
The supply chain benefits when a product is manufactured and sent as soon as feasible. You may be able to enhance the flow of information, resources, and commodities, including last-mile delivery, by optimizing your supply chain.
The process of getting a product to its final destination at the conclusion of the supply chain is known as last-mile delivery. Businesses must adapt as their clients and the market's requirements evolve.
When it comes to delivery, the last person should come first. Customers want their suppliers to provide the things they have ordered in a timely, accurate, and correct manner.
Lower the costs
When a supply chain simply considers the cheapest solutions, the chain's quality suffers. Overhead expenses are reduced when a chain is optimized.
We attempt to keep the expenses of manufacturing, shipping, and payment as low as possible.
Costs may be reduced by making the supply chain more efficient. It aids in cost-cutting. A competent SCO may help you save a lot of money on employees and overhead.
There are several approaches to improving the supply chain. These may be required by a professional in order to create complex mathematical models and methods. The purpose of these strategies is to improve revenues while decreasing manufacturing and distribution expenses.
Reach out to Agistix to find out more about supply chain data analytics.