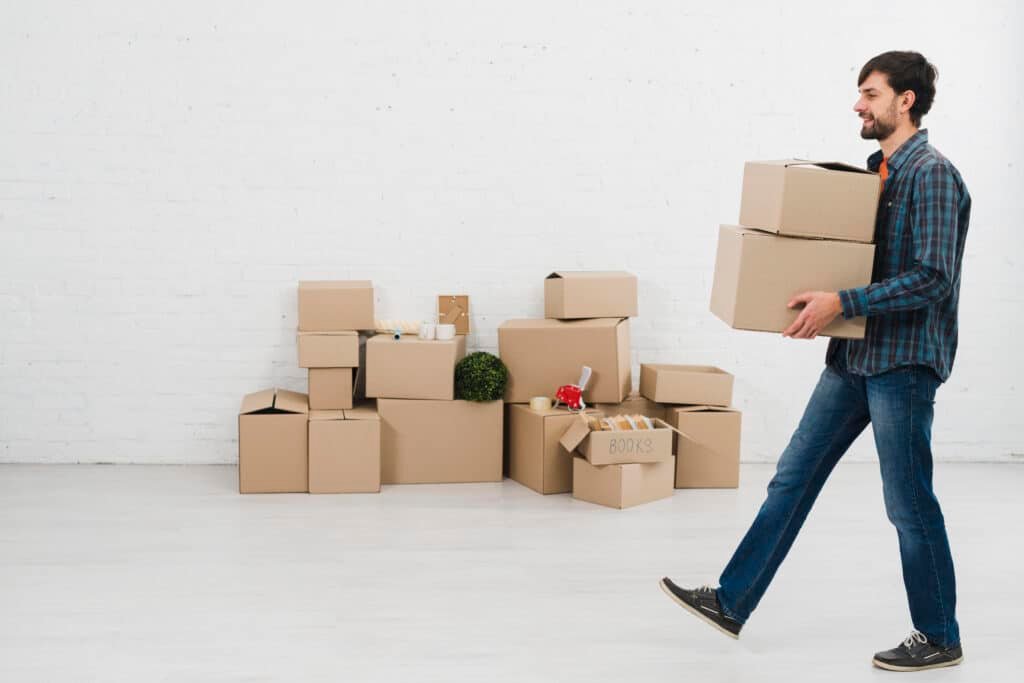 Let's face it, sorting a suitcase to go on holiday is stressful enough for some people, so packing up to relocate your entire office might seem like an insurmountable task…especially if you're planning on doing some of it yourself!
And, unlike packing to go on holiday, there'll be no cocktails by the pool as a reward for your efforts either, just more work. Brilliant.
However, while you can find plenty of info online about the planning side of an office move (covering things like the most efficient way to transport tech stuff to let your employees know what's going on), no one focuses on making the inevitably uninspiring task of moving offices fun!
With that in mind, here are some tips on how to make it all just that bit more enjoyable for whoever gets roped in to help.
Give a reward to whoever gets rid of the most desk clutter
If you work in a standard office environment, the chances are plenty of the employees have some pretty impressive desk clutter taking up valuable wall and table space. Think about it, for every guy with just a stapler and a coffee mug, there's someone else with ten years' worth of their kid's artwork…
So if you're relocating to a smaller office and need to optimise space, then you'll have to incentivise the decluttering and packing process for your employees.
How? Offer a reward to whoever purges the most unnecessary stuff. A pre-paid bar tab at the local, maybe? Or a new, uber-comfy office chair that will have their fellow desk-dwellers green with envy?
Either way, you'll find everyone will be putting their best foot forward with the packing to win that coveted prize.
Spot them all some lunch
Everyone knows the easiest way to guarantee attendance at a less-than-thrilling event is by offering a good spread of snacks and drinks and the same goes for packing up an office space in preparation for a move!
Promising a good spread for your willing volunteers—free of charge!—might get a few more interested in helping out in the first place (and many hands make light work).
So, you might need to spend some money on lunch, but you'll probably get your packing finished sooner and keep your staff on the side. That's one investment you can't go wrong with! 
Make a packing playlist
This one speaks for itself. While the food might get your volunteers on the side, a solid packing playlist of upbeat classics will keep them there! So spend some time putting together a playlist before you get started and you'll reap the rewards on the day.
You could even crowdsource suggestions in the build-up to the packing/ moving day. This is to keep the date at the forefront of everyone's minds. But if you're not up for that then classics like Eye of the Tiger, Come on Eileen and Tubthumping (basically, anything you're likely to hear courtesy of a wedding DJ) will do the trick.
Use this as an opportunity to ditch the outdated appliances
This suggestion might not seem overtly enjoyable, but there's nothing that feels more satisfying than a good spring clean, so…go with it. (Let's not forget that renters in the UK—even office spaces have a responsibility to ensure the safety of their electrical appliances either.)
When packing (or even on a pre-moving day). Start earmarking some of the outdated appliances (computers, printers, phones with old, tangled cords) that you really need to replace. On the day, you can assign someone to organise them to be donated, recycled or sent off. This is to the tip while the rest get to work on packing the essentials.
The added benefit of this is that you won't have to waste time taking pointless equipment to your new offices either! Or, just get someone else to do the heavy lifting.
Are you still not sold on the idea of moving offices yourself? Even after our suggestions on how to make it more enjoyable? Well, you can't say we didn't try, but luckily there is one more option! Consider it a 'Get out of office moving free' card, and hire some removals professionals to (literally) do the heavy lifting for you.
After all, there are plenty of companies who are more than willing to pack up your office over the weekend and have it good to go for you on Monday. Just take yourself over to the removals comparison website Buzzmove to compare the crème de la crème of movers for yourself.
You've got to spend money to make money, right?