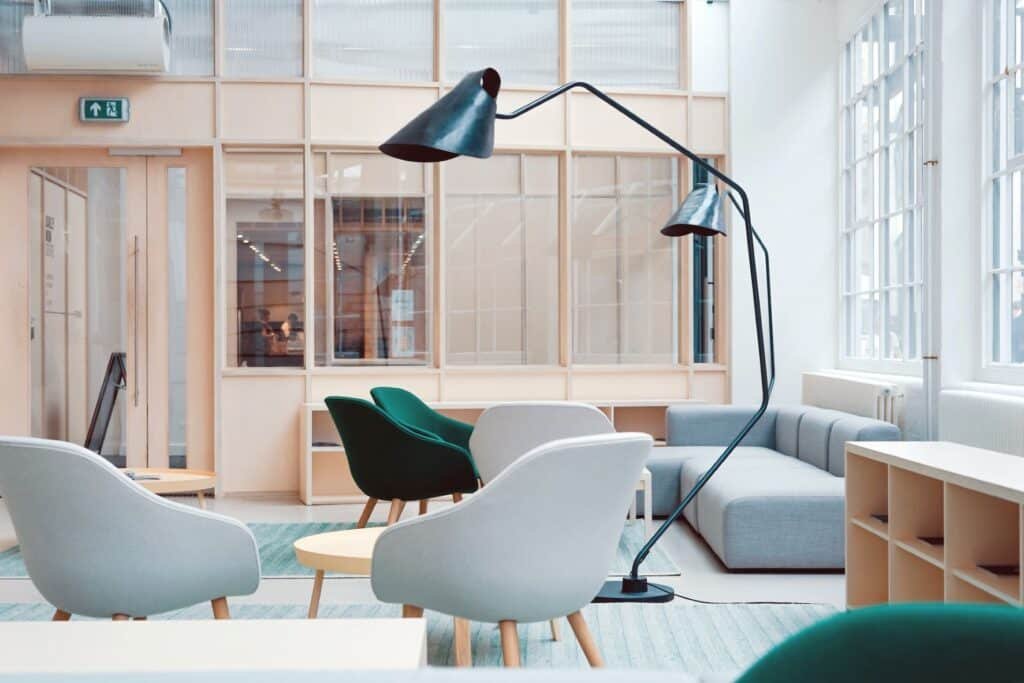 When you're running a business it's easy to forget about things like your office decor.
However, your office is the beating heart of your brand and the place where you and your staff spend the majority of your time, so it needs to look the part.
With that in mind, here are five fantastic design tips for your office space.
1. Painting
Painting can breathe new life into a room, especially if you opt for bold and bright colours that immediately stand out.
Another great idea is to choose a colour scheme that's in line with your brand colours it's a fun and creative way to channel your company's identity to staff and visitors alike.
Alternatively, even repainting your walls using the same colour can work wonders for your office aesthetic, because it leaves your walls looking clean, fresh and pristine.
2. Relaxation room
It's important that your employees have a space where they can take a break from work and unwind for a while. Not convinced? according to Psychology Today, work breaks increase productivity and creativity.
You should opt for neutral colours such as white, cream or grey when decorating your office space, as these have a soothing effect.
In terms of furniture, comfort is key, so soft furnishings such as bean bags, sofas and cushions are excellent choices.
Greenery
Greenery such as plants really liven up office space and enhance its aesthetic and general ambience.
As well as looking great, studies have found numerous practical and health benefits of having plants in the workplace, including cleaner air, reduced noise and increased creativity and productivity.
Decorating your office space with some plants and encouraging employees to bring in their own desk plants is therefore recommended– this article on the interior design site The Spruce highlights the best plant buys.
4. Wall art
If your office walls are looking bare or are sparsely decorated with boring health and safety posters, it's time to invest in some wall art.
Canvases are a modern and funky alternative to traditional framed art and will really make your walls pop –just ensure that staff have a say in the art you choose.
Putting up some photos from work socials is a nice touch too because it promotes a sense of fun and unity amongst your employees.
5. Doors
Doors aren't just practical pieces of furniture, they're the gateway from one room to another and the first thing people will see when they visit your premises.
So if your door game isn't up to scratch, it's worth investing in some stylish upgrades that will immediately grab attention and help strengthen your brand image, be it corporate, fun or quirky.
One of the upgrades you can consider is applying Osmo door oil on your wooden door for a sleek and polished finish.
For high-quality doors with superb finishes, check out a door manufacturer such as Oakwood Doors.
Follow these tips and you'll be able to create an office space that's fabulous, fresh and fantastically on-brand.