In the world of business, there are numerous must-have aspects to think about when running a company. One significant aspect of any company is a loyalty rewards program. Loyalty rewards programs have been around for ages, and nearly every large company has one, and that's because of the advantages that come along with offering a rewards program to your customers. This article will explain the impact that loyalty programs have on customer satisfaction.
So, what is a loyalty program?
While each program may differ from one company to the next, the fundamentals remain the same; a loyalty rewards program is a marketing technique implemented by a business that rewards purchasing behaviour and in return, increases the customer's potential to stay loyal to the company. A loyalty program may offer store credit, free products, discounts, prizes or any other benefit that would entice the loyalty of said customer.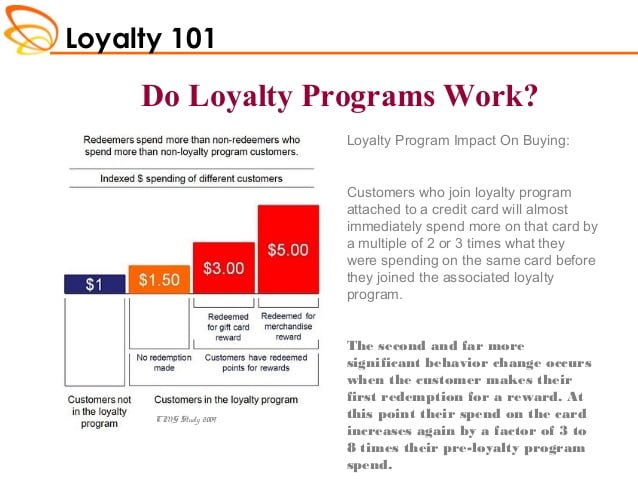 Caption: Customers who earn more with your company, spend more with your company!
The Pros to Implementing a Loyalty Program
Although the purpose of having a rewards program is to keep your existing customers and increase repeat orders, it can also be used as an avenue to attract new customers. Having a loyalty rewards program in place increases the frequency of customer visits, which is crucial to any business. As customers are likely trying to redeem rewards, it also increases the amount the customer spends each time they patron your business. The rewards program can help you keep track of what products or services are the most popular and what items are commonly purchased. Lastly, the main reason to implement a rewards program in your business is that it will lead to more business! Happy customers are going to tell all of their friends and family to spend their money with you, and nothing is more powerful than word of mouth marketing.
Types of Rewards Programs
One of the most beneficial parts of rewards programs is that the rewards can be applied to purchases made online and in person. You can provide digital or in-store rewards to your customer, or both. If you make more sales online, then enhance your online rewards program. Maybe you have more people who shop in your store; if so, then in-store rewards would be the best way to go!
Wink Bingo, an online bingo website, has an excellent online rewards program. They offer a first-rate Bingo rewards program in which the more you play, the more rewards you earn, and in return, you can use those rewards on bonuses and free spins, or vouchers to spend at your favourite retailers. There are no requirements to start earning rewards, and if you have made at least one deposit at Wink Bingo, you're eligible.
Rewards programs like Wink increase the amount of money that the customer spends with the company each time. When the rewards offered are in tune with the customer's wants and needs, it significantly improves customer retention.
Customers Want to Feel Important
Another reason why loyalty rewards programs are beneficial to customer satisfaction is that customers want to feel important. Loyalty programs are an excellent way to show customers that a business cares about them. Studies show that one in four consumers are frustrated when a company fails to recognize them as a past or current customer. By recognizing that a customer is loyal, it not only makes the customer feel important, but it ensures that the customer will keep coming back.
A good example is Choice Hotels. Choice Hotels offer a rewards program in which guests can earn points that go towards free hotel stays, etc. They also offer their guests who stay with them three or more consecutive times, a free $50 gift card to a select restaurant. This is a nice way to make the customer feel important. In place for current and repeat customers, not only does the reward make the customer feel special, but it ensures that they will stay at the hotel a few more times!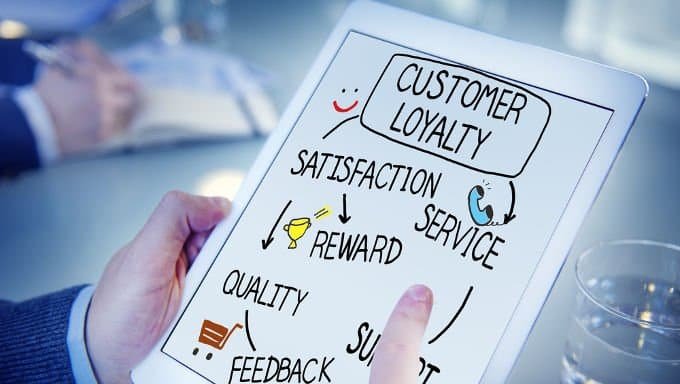 Caption: A loyal customer is a happy customer!
An Excellent Loyalty Rewards Program Equals Customer Satisfaction
A first-rate loyalty rewards program will attract new customers and convert those new customers into repeat customers. There are two vital components that go into having an excellent rewards program to increase customer satisfaction. The first is how easy is it for customers to understand your rewards program? The best programs are easy to understand. Don't overcomplicate things. Instead of three points for each dollar spent, give out one point for each dollar spent. It makes it so much easier to wrap your head around.
The second part of having an excellent loyalty rewards program is how easy the program is to use. Make it easy for the customers to use their rewards points or dollars. And whatever you do, don't make them jump through hoops to spend what they've earned. Avoid giving out additional coupon codes and requiring customers to join separate rewards programs. Customers become more loyal once they know they can spend and use their rewards.
Following everything outlined in this article will ensure that your customers are satisfied with your company and your rewards program. The same principles apply whether you are an online business, offline, small start-up or big retail giant. It just might be the thing that propels your business to a new level this year.