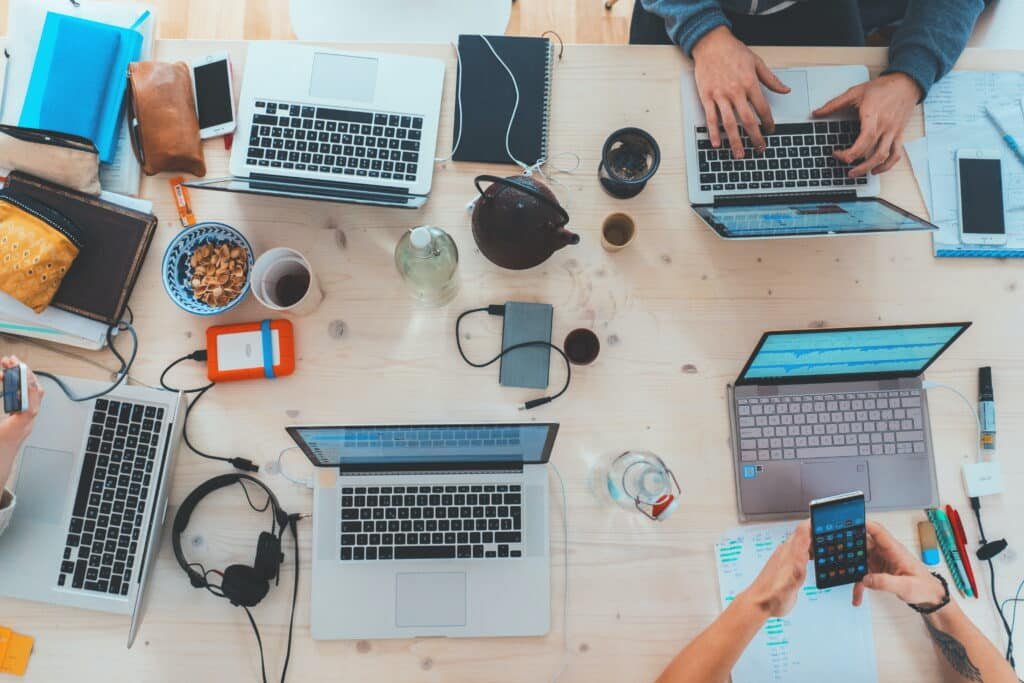 Businesses develop mobile applications to expand their business and reach new markets. The digital industry enables users to accept technological innovations as businesses improvise mechanisms to offer their services. If one does not have a mobile app for their business, they need to understand the benefits of a business app. Without a mobile app, you're missing a significant opportunity to attract new clients on a global level.
Today, the relevance of mobile application development for a company is clear, as an increasing number of users seek to conduct business virtually. On the other side, companies are altering their operations as well. They recognize the value of mobile apps development for small businesses and provide an easy way for end consumers to quickly access company information while staying connected to and informed about their favorite brands. Builder.ai enables you to build an app specific to your needs and objectives. Check out why SMEs should invest in a business app.
The Importance of Small Business Mobile Application Development
Mobile apps generating offers
With compelling offers and promotions, you may develop a mobile application that appeals to many potential customers. To reap the benefits of mobile apps for business, ensure you build an attractive offer and alert customers via an app. The goal is to communicate your offerings to an extensive consumer base via timely notifications and in-app pop-ups. These push notifications are an excellent approach to begin communicating with the potential audience at the right moment, which is beneficial, especially when done engagingly. For instance, push alerts containing emojis had nearly double the opening rate of those without, according to Leanplum.com.
Adding value through rewards/discounts
Businesses cannot operate in isolation. The key to running a successful business is always to provide customers with relevant experiences. The more you consider the convenience and requirements of your customers, the greater your chances of success. The goal is to maintain an open line of communication with them to enable different touchpoints to meet their demands. One of the most effective methods to do so is to take advantage of the advantages of mobile apps and run a loyalty program. As per Think With Google's survey, respondents would use a travel (40%) or shopping (47%) app again if they got a discount or coupon offer. App builders such as Builder.ai make it simple to incorporate all of these features into your app.
Promoting High Levels of Engagement
To achieve a high degree of customer engagement, you must first reach out to them. There are numerous advantages to mobile apps for business, but massive customer reach tops it all. Connecting with prospective clients used to be an expensive affair, requiring advertisements on hoardings and in newspapers, and even those had an expiration date. With mobile applications, the scenario has changed. The trick is to get near to your present and future clients and enable them to engage with your business in multiple ways. Having a mobile app for your business means all of the below:
• Providing potential and current clients with 24/7 visibility.
• Effortless usability with quick transaction possibilities.
• Accepting payment for in-app purchases.
• Assisting with instant messaging.
In today's competitive market, consumers rely on mobile devices to stay connected to their favorite companies. They view it as a brand that provides all necessary information to potential buyers. Regardless of the industry you operate in, there are numerous advantages to having mobile apps for businesses, and investing in them is the most excellent business decision. Consider this significant step as a means of keeping your firm open 24 hours a day. Consider how a user interacts with the mobile app, their choices, and the resulting level of user engagement.
Build an app for your business as it will progressively expand as more customers connect with the app. Start raising brand awareness and expand your reach with mobile app development. Your investment in mobile applications will pay off in the long run. Check out Builder.ai to develop your mobile business apps to ensure app security, timely upgrades, and effective management.