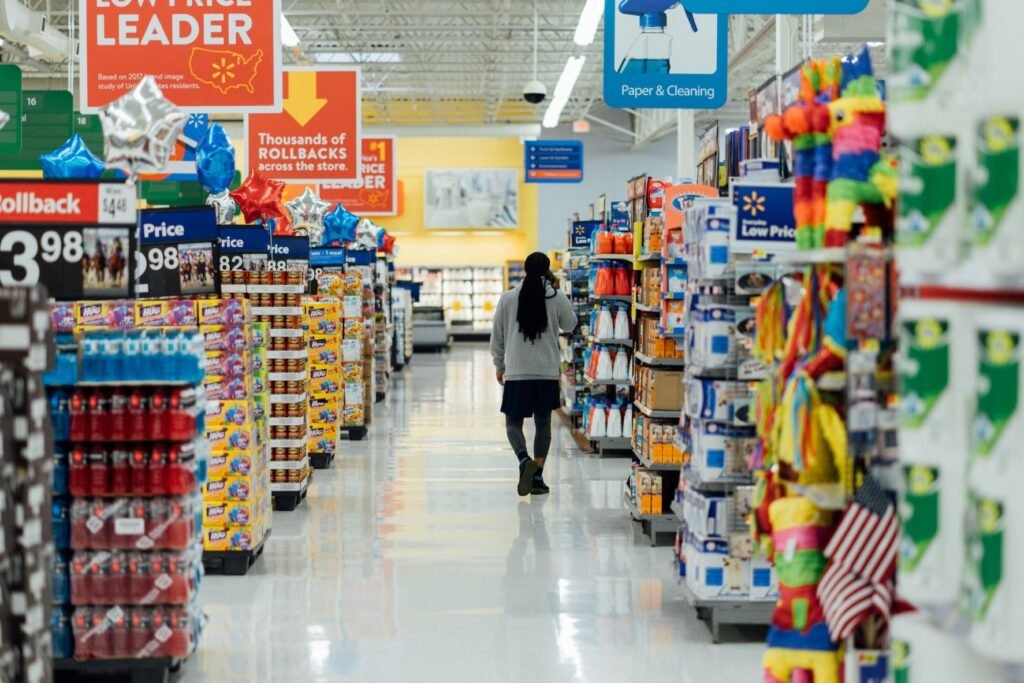 The whole world is fighting the pandemic and trying to secure its future in order to survive the pandemic. A high downfall in the economy is leading to a lessening of the existing and new job opportunities. The unforeseen COVID-19 situation has brought its ramifications all over the world and the United States is no different. Losing jobs has become a trend and the ripple effect will carry on to other sectors as well in the coming time. This unpredictable circumstance might be leading to snatching many more jobs in near future.
But there is always something positive one can look forward to and here is one exciting piece of news that will excite American citizens who are searching for decent jobs during this pandemic. When the whole world is panicking about a pandemic, Kroger is providing a light to hope to the people. Where people are losing their jobs, Kroger is inviting people to apply for jobs with Kroger. Kroger is providing financial securities with attractive salaries and other perks.
Kroger is one of the top American retail companies leading with the second-largest supermarket in the US and the sixth-largest in the world. Employer wise Kroger secured the fourth largest private sector in the US. Kroger is in function since 1883 having its headquarters in Cincinnati, Ohio. Kroger currently operates its business in 35 states. Besides these, Kroger also runs thousands of food procession industries and manufacturing facilities and over 2000 pharmacies across the country. Making a career in such a leading brand like Kroger could lead to a secure and successful tomorrow along with great learning.
Why Choose Kroger?
Good pay scale
Kroger is offering a good pay scale during this pandemic. On average, they will be offering around $7-$20 per hour. And if you get to work in the pharmacy department, you will be earning a handsome payout of $59 per hour. Even the bagger can expect at least $8-$10 per hour. Who will not like such a great pay scale?
Weekly Payment
The most exciting part of getting this handsome salary is, there is a weekly payment of salary. Yes, Kroger is providing salary on weekly basis 1.e. on every Friday. Isn't it fun to get a salary credited every weekend to plan your weekend the way you imagine? Where people wait for the salary for the whole month, here, you don't need to wait.
Paid Leave
You will be getting paid even on your leave. Kroger provides paid leave after completing a defined shift/shift. Not only one, but there is a multiple paid leave. You are getting paid for sitting at home and doing nothing, isn't it a win-win situation? You can plan your leave and shift at your convenience.
Flexibility on Shifts
Yes, Kroger provides flexibility in choosing shifts. Kroger doesn't put any pressure whatsoever when it comes to their employees choosing their shifts or working hours. The culture of flexible working hours at Kroger has always been an attractive scheme for American citizens. Moreover, the company understands that its employees can have other priorities, side jobs, or even family obligations. Losing good employees over the issue of working hours is something that Kroger doesn't prefer.
Modern Approach towards Work
Nowadays, the company is adopting the modern approach to working where the working environment is employees oriented. Kroger is one of them. Kroger gives full freedom to its workers to work at their convenience. As far as workers are getting done smoothly and satisfactorily, the company do not bother you with anything personal/professional. Whether it's the way of dressing, hairstyle, make-up or body language. And as discussed previously, workers are free to choose the working shift at their convenience. Kroger tries to create a friendly environment for the workers so that workers can perform duty with enthusiasm.
Uniform
Kroger has a defined uniform for the workers which is a simple Blue Shirt and a Black Apron, That is all they ask you to wear to work for them. Besides, you won't even have to pay for them or buy them elsewhere. Kroger gifts it to you as soon as you crack the interview process.
Employee discount on Purchase
Kroger offers its employees a huge discount on purchases of Ration and medicine and other groceries. In this way, there is a permanent solution for buying Rations along with financial securities.
Health benefit
Kroger is providing medical plans, vision plans and dental plans for employees. And also pension plans for retired employees.
Paid break
Have you ever heard of Paid Breaks? Yes, Kroger is offering paid leaves too. You will earn one 15 minutes of paid break if you work for 6 hours or less, two 15-minute breaks, or a 30-minute break if you work for 7 hours and up. You can also schedule lunch and coffee breaks. Though they are unpaid.
Considering the above-mentioned benefits and perks, we can say, Kroger indeed is a big hope for those freshers and experienced job seekers out there in this ongoing pandemic. One can save their future financially which leads to a healthy moral & emotional future. If you are already interested to enjoy those benefits then what are you waiting for? Go to Kroger Career and grab the opportunity as sooner. The vacancy is for American Citizens. 905.