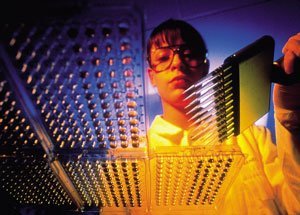 AstraZeneca is one of the world's leading pharmaceutical companies, producing a powerful range of medicines designed to fight disease in important areas of medical need. AstraZeneca was formed in April 1999 with the merger of Astra AB (an international pharmaceutical group based in Sweden) and Zeneca Group plc, a bioscience business, which itself was formed by a demerger from ICI in 1993. This merger brought together two companies with similar research-based cultures and a shared vision of the future of the pharmaceutical industry.
AstraZeneca now employs some 50,000 people worldwide and is a major player in the ethical pharmaceutical market, producing some of the world's best known medicines. In 1999, sales totalled over £9bn, with an operating profit of £2.2bn. AstraZeneca has over 30 production sites in 19 countries and sells medicines in over 100 countries. It is truly a global business.
The merger of the two companies brought some important benefits. With 100 years of combined experience, AstraZeneca has been able to concentrate skills and resources to improve the performance of the business. There were also considerable savings to be made in production, sales and marketing and administration.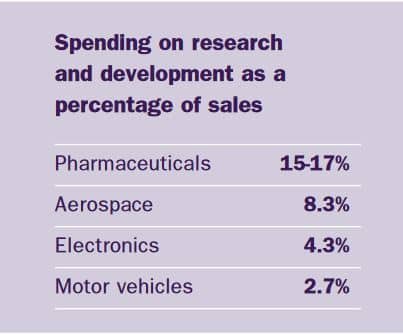 These cost savings resulting from a merger are called economies of scale or synergies. The range of products that the two companies produced complemented each other and, although there were areas in which both companies were working, the overlap was minimal. The result is one of the broadest, strongest and most exciting product portfolios in the industry. AstraZeneca produces seven products that each have annual sales of over £300m.
AstraZeneca produces pharmaceutical products in seven key areas:-
Cancer
Cardiovascular disease
Central nervous system disease
Gastrointestinal disease
Infection
Pain control and anaesthesia
Respiratory disease.
AstraZeneca aims to become the world leader in at least four of these categories within the next ten years. In the UK, AstraZeneca is already a leader in three – gastrointestinal, cancer, anaesthesia – and second in two – respiratory and cardiovascular.
This case study examines the benefits of the merger, particularly in the field of research and development, and the challenges of marketing pharmaceutical products in a global market.