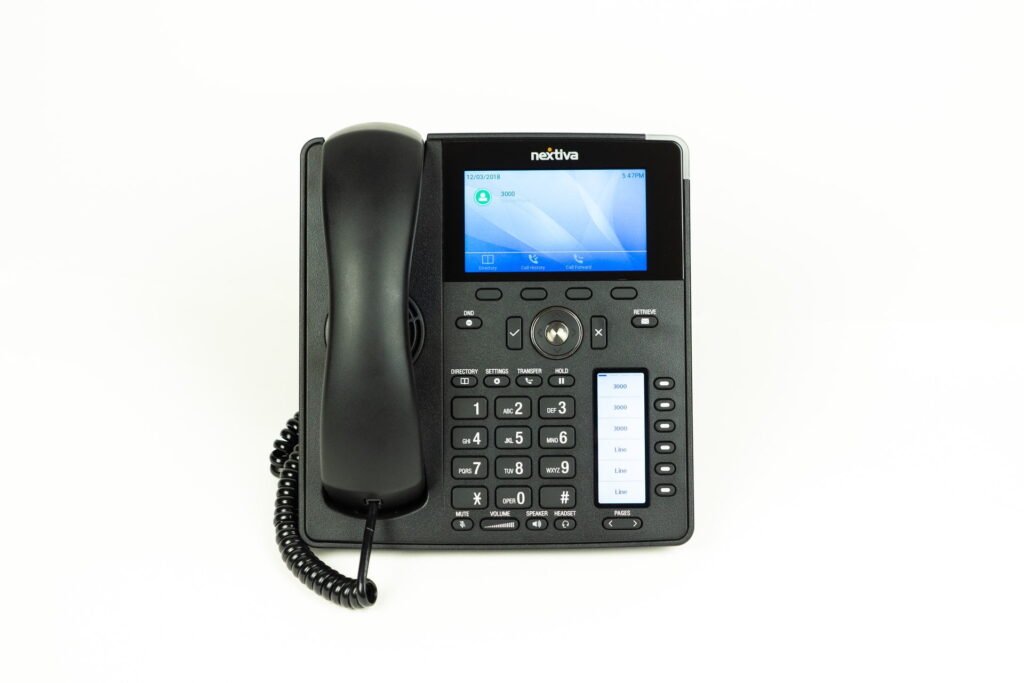 Since 2005, VoIP has been a widely used word in the telecom industry. VoIP (Voice over Internet Protocol) as an advanced telecom service allows customers to create voice calls via online platform rather than over a traditional wired phone line.
Routers and analogue telephones can be turned into VoIP phones using an adapter or service provider. VoIP is widely accepted and widely used for business, residential, and even mobile devices.
However, it provides you with an effective method to run your business or home office without having to worry about spending money on telecom infrastructure. Using VoIP services to make cheap international calls can help you save a lot of money on your monthly payment.
Cloud Phone Providers have centralised and streamlined operations with their own private networks under the aegis of VoIP service. This allows them to provide services at a lesser cost than traditional phone providers while being connected to the public network.
VoIP for law firms all over the world is proving to be a very effective tool in ensuring seamless operations that caters to a wide range of their client needs.
For the lawyers and legal institutions who are still sceptical of the importance of VoIP services, it's time to find out how they can help them.
Let's see what makes a law firm stand out from the rest and why VoIP is important for its clients.
Customer Centric approach
Law firms need to completely rethink the way they do business. The changes need to go beyond merely improving the quality of work performed.
Changes in the way a legal firm interacts with its clients and provides service must be made in order for it to stand apart. Today, many clients are looking for quick and concise answers to their legal questions, and mobile phones are what connects them with these answers.
Many new VoIP services offer advice from lawyers on a wide range of topics, allowing you to handle more calls in a more efficient manner, which means you can charge lower rates while still maintaining the level of customer service your clients have come to expect.
Useful Call features paired with anytime access
If you are in the legal profession, it is crucial that you are able to keep tabs on all your communications. How do the best lawyers and law firms stay organized?
They use a VoIP phone system to keep on top of every detail. Law firms have a lot of moving parts, making it easy to lose track of important information.
Whether it's the client information they need or the records required to stand up their case in court, keeping up-to-date records of everything can be essential when representing a client, but it takes continuous effort to keep everything in order so that you can trace the information when it is needed.
Some VoIP providers offer automated call logging features, which take care of this for you automatically.
All the information about incoming and outgoing calls can be logged for later reference and follow-up calls can be tracked in real time without taking up too much of your valuable time or even your memory space if you use one of the many VoIP providers that offer remote call recording capabilities.
A boon for small and mid-size firms
One has to toil hard to establish a legal firm and in the initial stages owing to the lack of financial resources firms find it difficult to hire manpower to handle clients.
Even the best, most diligent lawyers have to make do with far less time and manpower than they would like in order to keep up with their clients and staff. VoIP providers can help, however, by offering a range of tools that small and mid-sized firms can take advantage of without breaking the bank.
Securing data
As data breaches increasingly become the norm and cybercrime rates go up, law firms have to pay special attention to their data management system.
How is that done? By switching to a user-friendly phone system with VoIP technology, which allows users to manage calls whether they're in the office or on the road.
Law firms have always relied heavily on proper communication in order to keep up with their daily demands and with the integration of VoIP software into many communication systems, these tasks are now easier than ever before.
Facilitate teamwork
In the legal field, being able to find the right client and employ the right attorney is vital—and you need to be able to manage legal cases with expertise.
All of this hinges on your ability to communicate effectively and efficiently with clients and their lawyers. VoIP providers that offer customer relationship management (CRM) tools provide an excellent way for you to ensure that all members on your team are working together in a coordinated manner.
With VoIP, it's easy to coordinate with coworkers, clients and witnesses without ever leaving the office. In fact, with calls anywhere in the world, customers can rely on your counsel at any hour of the day or night.