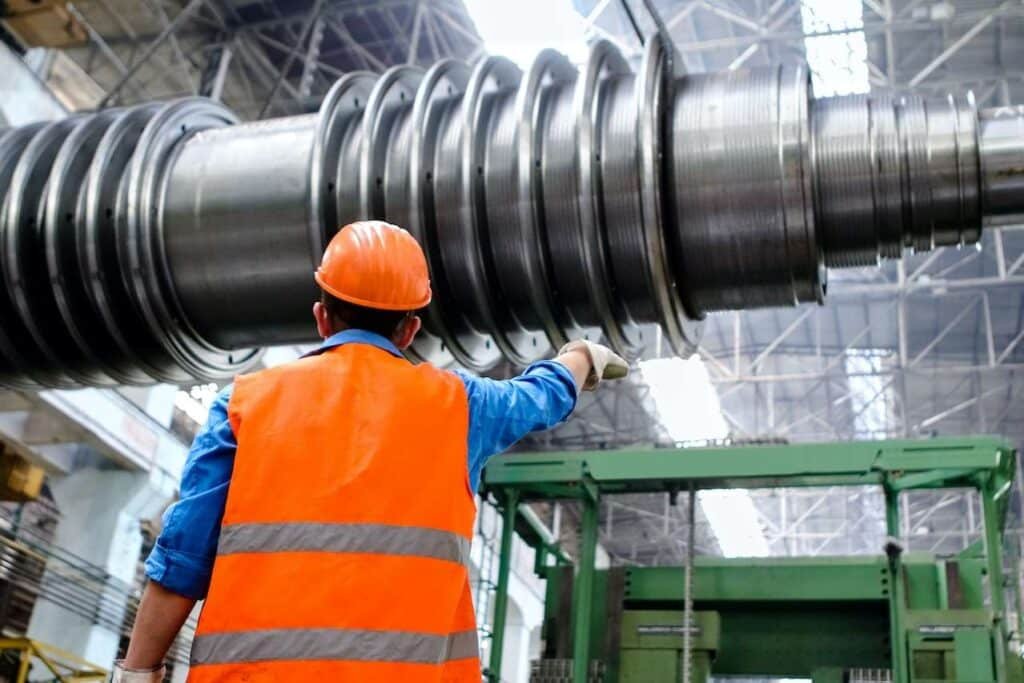 Making your business successful is often about investing in not just the right people to drive it forward with you at the helm, but also spending money on the equipment and resources you need to compete.
It would be a shame, not to say expensive if all that effort went to waste because you didn't get the full life cycle out of your equipment investment, which is why it often pays to consider a maintenance program.
Here is a look at why constant maintenance pays off. Tips on how to develop a strategy that will keep everything in working order. It will prolong the life of your equipment.
Good working order
When you stop to think about it, there is little point in investing a big chunk of money to get the equipment you need to run your business efficiently and maintain a competitive edge, only to suffer when the equipment breaks down or needs replacing due to lack of maintenance.
Purchasing heavy machinery and getting product details at Reliant Finishing Systems for specialist items like powder coating systems, for example, involve a fair amount of research and decision-making to make it happen.
It, therefore, makes a lot of sense to back up that commitment to the business with such a notable investment, by embarking on a schedule of regular maintenance to keep the items in good working order.
Breakdowns can prove costly in more ways than one. Any stop in production can cost major repairs outweighing the cost of regular maintenance. Which can often highlight problems before they become a major issue.
Cutting repair costs
It is generally estimated that you could reduce machinery repair costs by 25%. This is if you are proactive with your routine maintenance procedures.
When you add up all the equipment you have in your business that could represent a significant saving. This can make quite a difference to the bottom line at the end of the year.
In hard numbers, if you invested in a $40,000 piece of equipment for the business. You would normally expect to spend about $12,000 in repair costs. For a number of hours of operation. And with good service and maintenance management, that cost could be shaved to just $9,000.
If you multiply those sorts of percentage savings across all the equipment you have in your business. You can quickly see this adds up to a significant reduction in costs overall. Plus you are minimizing the prospect of lost production time through breakdowns.
Good record keeping
You have to be prepared to commit to the cause and put procedures in place that help you to keep on top of machinery maintenance procedures and intervals.
To achieve an effective machinery service and maintenance program you must diligently keep accurate records of every service event, maintenance procedure and problem noted that needs prompt further attention.
A good way of doing this and encouraging participation amongst all employees using the machinery would be to create a service record chart for each item or a system that allows everyone to update the record and add comments or instructions where needed.
Creating a maintenance calendar for all the equipment is one of the easiest and most efficient ways of ensuring that routine maintenance tasks are performed on time.
If you truly want to extend the life of your equipment and get the best performance out of it at all times, good record keeping and a resolve to keep up to date with maintenance and repair tasks is the way to achieve that aim.
Signs of wear
One other tip that can save money, in the long run, would be to be vigilant when checking for signs of wear when using the equipment.
If you have regular inspections scheduled this should pick any major problems up at that point, but if you notice something isn't right, get it fixed straight away rather than wait for the next inspection.
The quicker you replace worn parts the less chance of something more major going wrong. This will often end up costing you more money.
If you have taken the step of investing in the equipment you need for your business. It is important to protect that investment with a proactive regular maintenance and inspection program.
That positive approach is likely to be rewarded when you review your repair costs for the year.
Ewan Dawson has worked in the manufacturing business for many years. He is able to offer up a lot of valuable information in his articles.