OPITO The Oil & Gas Academy is the focal point for skills, learning and workforce development in the industry, delivering the right skills for the industry now and in the future. It works with a wide variety of stakeholders to identify and meet the skills requirements for the global oil & gas industry. These stakeholders come from the industry itself, the government and education. The oil & gas industry´s activities are both upstream and downstream. The Academy was established by businesses in the upstream oil and gas industry. It aims to meet demands for a safe and effective workforce. The Academy works with industry employers, training providers, higher education and partnership organisations to achieve this.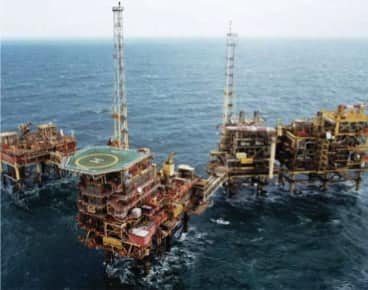 The Academy´s funding comes from providing services to employers in the industry. It also works with schools, colleges and universities to ensure that the learning supply chain meets the skills requirements of industry. To achieve this the Academy not only promotes the importance of STEM subjects (science, technology, engineering and mathematics) to students´ future careers, but also the range and diversity of business-related subjects (business studies, accountancy, ICT and craft & design) required across the industry.
The Academy supports the oil and gas industry in a number of ways:
It shows leadership through setting industry standards. The standards provide a framework for the whole industry in areas such as Health and Safety. The standards are then developed into nationally recognised training schemes.
It works with employers to identify their current and future workforce needs, both in terms of numbers of workers and the skills required.
It provides effective links between employers and training providers. There are currently 40 Academy-approved training centres in the UK and a further 60 centres across the rest of the world. However this number is growing rapidly as training providers seek accreditation to deliver industry-approved standards. Each year over 100,000 of the oil and gas workforce are trained in these standards. This helps to bring about consistency in practices and increased workforce competency.
It provides information about careers in the industry through events, roadshows and its website. It gives advice on the skills and qualifications needed for entry into different job roles.
It also provides information on how to access the industry´s modern apprenticeships.

International Business Units deliver the Academy´s work in 28 countries across Europe, the Far and Middle East, Australasia and the USA. Although based in the UK, the Academy has gained a high profile globally. By raising awareness of the many opportunities available to young people, the Academy aims to show how existing skills and qualifications can be transferred into the oil and gas industry.
This case study shows the importance of primary sector activities in the oil and gas industry, highlighting the range of work and the skills required.
The economy is divided into three sectors:
The primary sector involves the extraction of raw materials and natural resources. Examples of this are farming and mining, as well as the extraction of oil and gas.
The secondary sector turns these raw materials into products. Manufacturing and Construction are secondary sector industries. In the case of Oil & Gas this involves the processes from refining to delivery of fuel at the petrol pump. The production of oil and synthetic petroleum products such as lubrication oils and plastics also fall into this sector.
The tertiary sector is also known as the service sector. Firms in this sector provide services to other businesses and consumers.
Chain of production
Goods move through a chain of production. This follows the goods from the extraction stage, through manufacturing into finished products and then on to the consumer. Each stage gives added value to the product. The oil and gas industry has a related supply chain. In reality, its upstream and downstream processes run across the three sectors. An example of tertiary sector activity would be the wholesale (business-to-business) and retail (business-to-consumer) trading of oil and gas.

Oil & Gas offers diversity of employment opportunities in the UK and around the world for those interested in technical, engineering and scientific careers, such as geology, architecture, design and IT. It also provides opportunities in more creative roles in a wide range of business-related disciplines such as law, accountancy, sales & marketing, supply chain, HR and administration.
Raw materials are extracted in the primary sector. In the oil and gas industry this means exploration (finding oil and gas) as well as extraction (drilling for oil and gas). Many skills required in this sector may be science or maths-based. However other skills such as teamwork and problem solving are equally important.
The whole exploration process requires different skills at different stages:
Geologists and geophysicists search for new oil and gas reserves. They carry out seismic surveys and create geological models.
Production geologists then determine the best way to produce these reserves to maximise how much oil or gas can be extracted.
Business analysts use the data acquired to work out the most cost-effective way of extracting the oil or gas. The analyst team investigates the costs for different types of production activity i.e. platforms (e.g. fixed or floating).
Once the most appropriate set-up has been approved, production and well engineers will be involved to choose and set up equipment to start the extraction process.
The Offshore Installation Manager oversees the whole platform operation. This includes managing people, safety and environmental issues as well as optimising performance.
Research
The oil and gas industry relies on innovation to meet current and future needs of the industry. Research and development is therefore vital. Product and Process Researchers are often qualified to postgraduate level. They use their advanced research skills to ensure new technology and innovative methods keep the industry competitive.
Currently, oil and gas account for 70% of the nation"s energy mix. However, there are various projects underway aimed at increasing the amount of green energy produced. This may be through the use of wind and wave power.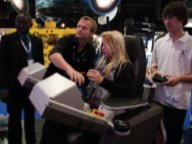 Usually people involved in the exploration stage have qualifications in geology, geophysics or petrophysics. Skills in mathematics, engineering and computer science help develop and analyse geological models.
Angus McKay is a drilling engineer. He graduated in Mining Engineering and has a PhD in Rock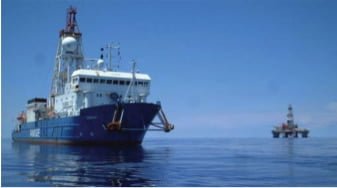 Designing exploration and extraction platforms needs architectural skills. Designing and maintaining equipment requires specific knowledge of chemical, design or mechanical engineering. Technicians working on the oil platforms may enter the profession on apprenticeships; others have degrees and join through graduate training schemes.
John-Robert Eunson was accepted onto a BP apprenticeship to train as a Mechanical Technician in 2002. He followed a two year college course in Mechanical Engineering with a two year work placement on Shetland. He is now working as an Operations Mechanical Technician for BP whilst studying for a degree with The Open University. John-Robert says "With the Modern Apprenticeship you"ve got a trade and work experience. If you go on to do a degree, not only do you get the degree qualification at the end of it, you still have the foundation of knowledge that the apprenticeship can give you."
The safety standards set in the North Sea oil and gas industry are being reinforced around the world. This is thanks to UK energy workers like senior project engineer Bruce Duncan. Bruce is responsible for on- and offshore engineering procedures, pipeline operations and maintenance. His job has seen him work with people from different cultures around the world. Bruce says, "I always take the North Sea safety culture with me when working abroad and enforce it to the letter. I have never had any crew member injured in all my time offshore. In my view it has to be safety first - no compromise."
Secondary sector
The secondary sector takes raw materials and turns them into products. In the oil and gas industry, there are two aspects to production. The Academy is involved with supporting the skills required for the "upstream" secondary sector processes (where the raw materials are extracted).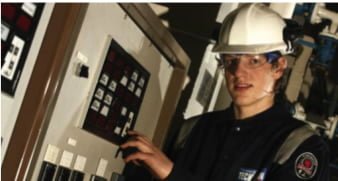 Transportation of the oil and gas by pipeline from the drilling site. This may be overseen by a Pipeline Engineer.
Product development is vital to make sure that as much of the resources as possible can be turned into usable products. Workers in this stage of the chain of production would require qualifications in chemistry or chemical engineering.
People with engineering skills may find they have the abilities to work in both the upstream and downstream processes. Both parts are dependent on each other to get the natural resources from sea to land.
Tertiary sector
The oil and gas industry is not immediately associated with the tertiary sector other than through petrol station forecourts. However, there are numerous roles which, although considered to be in the tertiary sector, still serve primary sector activity. These include finance, contracts and law, human resources, sales and marketing, or IT. Unlike roles in extraction and production, the majority of tertiary sector jobs in the industry are based onshore.
Susan is a Gas Trading Executive. She studied for a Maths and Economics degree. Susan"s role is to analyse the UK gas market. She looks at price, supply and demand, as well as investigating the external factors that affect these. Traders then use this information to buy or sell gas in large quantities. Susan says, 'When I was studying I didn"t even know the oil and gas industry existed, but now that I am in it, I recognise that it is a very dynamic industry with huge opportunities available. Many people think the industry is purely engineering focused, but there are lots of opportunities for people from other disciplines.'
As the global economy is becoming more challenging, the industry relies on having top quality people in these roles. For example, Business Studies graduates would be well qualified to work in market research, planning or legal functions. People mayalso move across disciplines within the industry.
Douglas completed an honours degree in Business Studies before getting a job as a Project Engineer in the oil and gas industry. His day-to-day role involves managing teams of multi-disciplined personnel who undertake a wide range of maintenance and construction projects in the oil and gas industry.
Andrew studied for a Business Studies degree and now works as a Commercial Advisor for Talisman, a Canadian exploration company. His day-to-day job involves negotiating and implementing legal agreements. These allow the company to develop oil and gas reserves. Andrew states that "It is hugely rewarding to see that yourefforts have led to the production of oil."
Extraction of oil and gas sits within the primary sector. However, the oil and gas industry relies on the secondary sector for the next stage in the chain of production. This includes refining the oil to produce fuel and other products such as wax and lubricating oil. Tertiary sector activities are involved in the trading of these oil and gas products to businesses and consumers.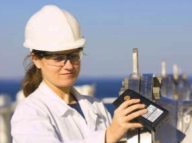 The oil and gas industry provides people with a wide range of transferable skills which can extend career opportunities. For example, building a foundation for an oil platform or cabling a platform to land to provide power uses the same techniques and skills as for setting up a wind turbine. The oil and gas industry is constantly evolving and OPITO The Oil and Gas Academy has a key role to play in ensuring the future growth of the industry.