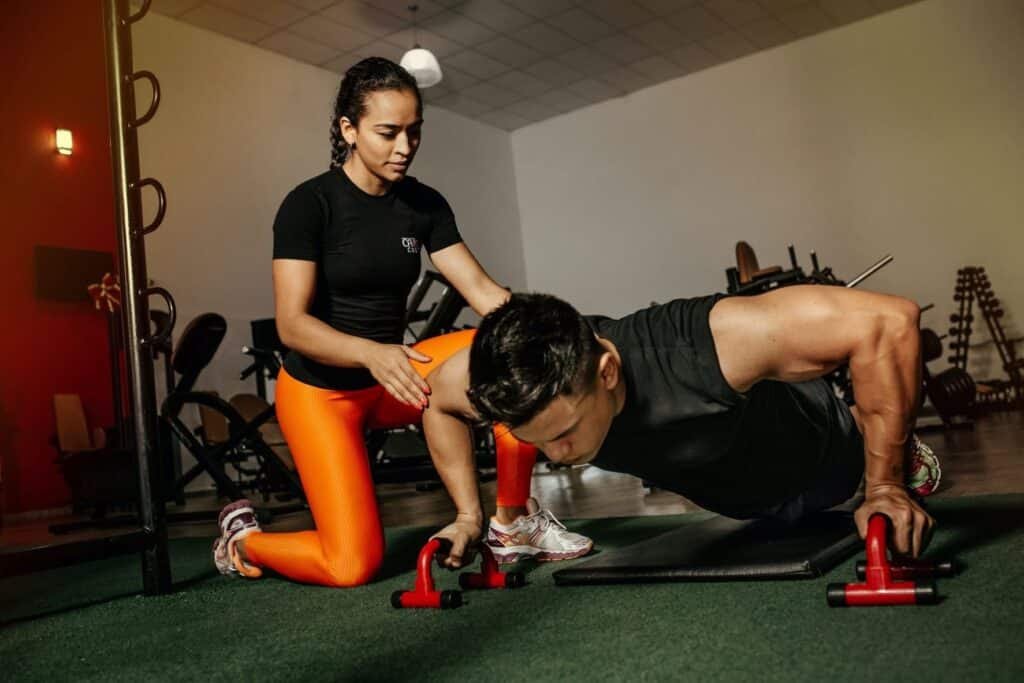 It's never easy to start your own business, especially in such a competitive market.
The personal training industry is worth an estimated $635 million, employing over 23,000 people! These figures are only expected to increase during 2018 but while the market is growing, it's not a career path for everyone. It requires skill, time, self-discipline, and most importantly, a love for fitness.
Getting started can be tough. It can often take months to build up a trusted client base, and even longer before you start to feel the financial benefits. It goes without saying that your clients will learn by example. You need to be a role model for them, to help them achieve their goals.
The basics
Ensure you have experience. Although becoming a trainer will be a learning curve, you need to have basic knowledge of the industry, as well as basic fitness and nutrition.
While you don't need to be trained at a degree level to become a personal trainer, you do need a recognised qualification. HFE are one of the UK's leading providers of personal training courses also, for those that are keen to develop more specialist knowledge, can also upgrade their knowledge and qualifications with their more specialist courses.
Find your training venue. Some trainers will have aligned themselves with a gym, or maybe a sports team. This can help you quickly build your client base, and you will have access to lots of great equipment to help train. However, you may have to pay a fee to the gym or club for your services. This isn't a bad thing, and a route a lot of trainers take. Some prefer to take a more personal one-to-one approach, and either train at the client's home, or their own.
Create a business plan. This will allow you to set goals and objectives, and help your business grow.
Invest in insurance. It goes without saying that there is an increased risk of injury within this profession. Insurance is a must to help protect yourself, and your clients.
Ensure you have the right equipment. This will depend on where you decide to train, but it's still something you will need to provide to some level.
Advertising – how are you going to get yourself out there and known? Creating a website, and active social media pages are a must within the industry. Promotional discounts can also be a great help when starting out to encourage people to work with you.
Pros
You're helping people change their lives. The industry as a whole is huge and covers a wide range of ages, and skill levels – each with its own goals, and ambitions.
You will always be in tip-top shape! You will be working with people almost every day. While helping them reach their goals, you'll be keeping yourself fit, too.
The financial benefits – working for yourself like with any other business means the profit is all yours. Salary can range from £13,500 – £65,000 per year.
You get to be your own boss – working for yourself means that you can be more flexible with when you work and for how long. You can book training sessions around your life, and create your perfect work-life balance.
Your business can be 100% mobile. A lot of your booking will be taken over the phone, or online. You don't need a 'base' to run your business and can do it all from home.
Cons
Not all clients will commit to your programme and can become uninterested. It's your job to motivate them to want to work hard to achieve their goals.
It can take a while to build up your customer base. Many trainers, like most new businesses, can struggle to find clients when they first start out. Persistence is key.
The risk of injury is high. You may be out of work while recovering, and this could have a damaging effect on your business, as well as your overall health.
Staying on top of the industry. In a competitive market, you will always have competition. It's up to you to make sure you are on top of research, trends, and the services you provide.
Personal training can be a highly satisfying career move. Starting your business will never be easy, and will always have its struggles. The time you put in will pay off and will allow you to help grow your business. If you're a motivated, driven person with a keen interest in health and fitness, this could be the perfect business move for you.