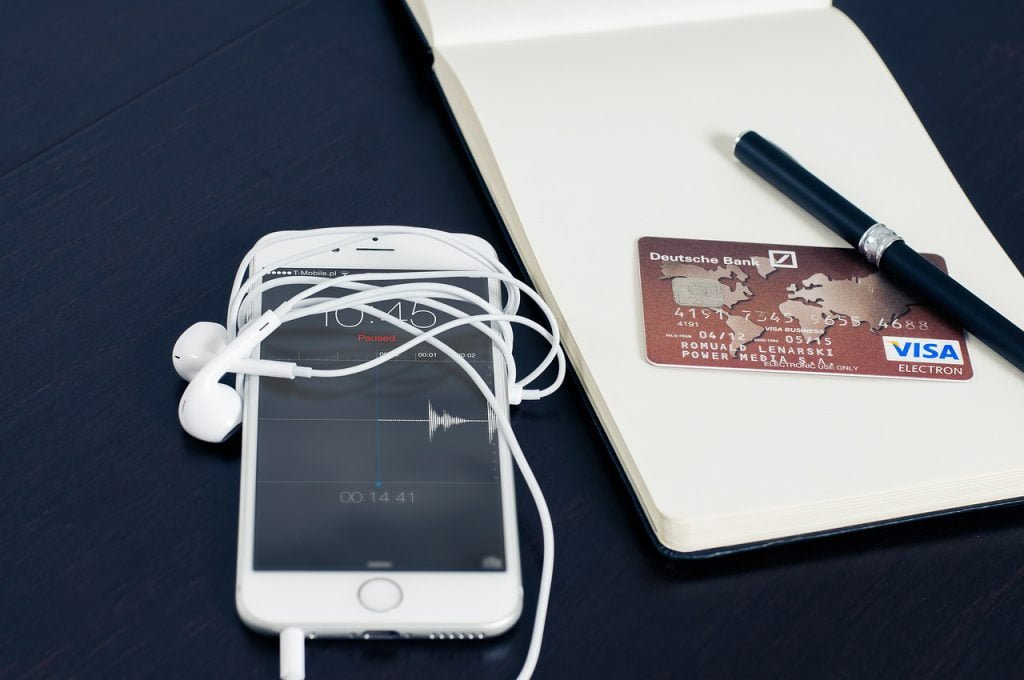 Credit cards have made payments, accessibility to imported products, inflated sales figures, connected wider audiences and allowed business to break geographical limitations. From buying item as small as book, to as bigger as a refrigerator, credit cards have made lifestyle easier, and standardised. Apple's most hypnotic product, iPhones are now in the hands of majority of people, thanks to smart payment systems strarteized by banks and approved by telecom giant, Apple.
The era of e-payments have drastically altered the way business operates. Securing hotel reservations are easier, and selling any service across oceans is now possible, with cashless payments. This whole transition of electronic payments have extended more technological possibilities i.e. conversion of card payments to phone payments. Regardless of what business you are in, accepting phone payments, now, have become as important as card payments. Phone payments are increasingly decisive if:
You are engaged in delivery based business.
You have a mobile based business and transactions happen on the go.
You are into service industry and regulate advance payments for securing appointments or making a reservation.
It should be known, that phone payments are not just technological wallet advancements that is required to be implemented as an upgrade, but instead, are facilitators of impulse purchases as you can easily capitalize on sales ignited by mere curiosity. Before accepting phone card payments, it is important to understand few related and relevant points:
Chose a virtual terminal provider: WorldPay, PayPal, SumUp, Square are few well-known "card not present" providers. There are separate monthly based fee system followed by these providers. For example, PayPal asks for 20 Euros for mere signup, whereas WorldPay's monthly fee phone payments start from 9.95 Euros. Square on the other hand, have their own virtual terminal and charge a nominal fee of only 2.5% per card not-present.
Becoming a PCI DSS-compliant is important: After selecting your preferred virtual terminal provider, there are certain steps to be followed, which are critical for the security of your future payments. In case you are handling/maintaining confidential data, then you are required to comply with PCI DSS or Payment Card Industry Data Security Standard. This is an integral step as there are cases of fraud payments reported in the cyber community. It should be noted that upon every virtual terminal provider has its own PCI compliance rules at place, so it is suggested to cross check all policies mentioned/terms and conditions online. In case you are facing issues in identifying PCI guidelines, then you can connect with forum/chat based support of the selected virtual terminal provider.
Accepting the payments: Virtual Terminal Providers offer user login accounts, so as, you can chose the mode of accepting the payments. You can follow several prompt-screens that would take you to the final registration of the card in the online database. You will be asked to input Card Holder's name, Card PIN, Card Holder's postal code, and Card Holder's address. In many cases, you might be asked to enter additional security information which can be verified with the payee's provided information. You can submit the transaction at the end, if all the required information are being submitted. For backup, i.e. in case the payment fail or is delayed, you can request the customer for their email address and full postal address for verifying the payment.
Upon successful payment clearance, you can send the receipt to the customer, as they prefer. In case you are shipping the purchased item, then you enclose the receipt in the courier itself. However, it should be noted that you mention, Paid by Phone on the receipt, i.e. whenever or however, you send the receipt to the customer.
Things to watch out for accepting credit card payments over the phone:
Interchange Rate: Major credit card companies like Visa, MasterCard, Discover and American Express, charge a fee i.e. for using their products, and this fee is known as the interchange rate.
Markup Fee: The Markup fee is the fee, processors make money upon every transaction. The markup fee is charged on every transaction done.
Final Words: For easier processing of payments, you can install applications of your desired virtual terminal provider. For example, PayPal Business is a seperate application than PayPal; In PayPal Business, one can raise an invoice on phone and send it to the email id of the client/customer. The client on the other hand, can make the payment through credit/debit card and you will receive the payment in your PayPal account. WorldPay and Square has their own mechanisms that are slightly different than PayPal but has its pros as well. To conclude, it is necessary to have compliance, legal wallet policies and transaction fee validated first and then accept the payment.