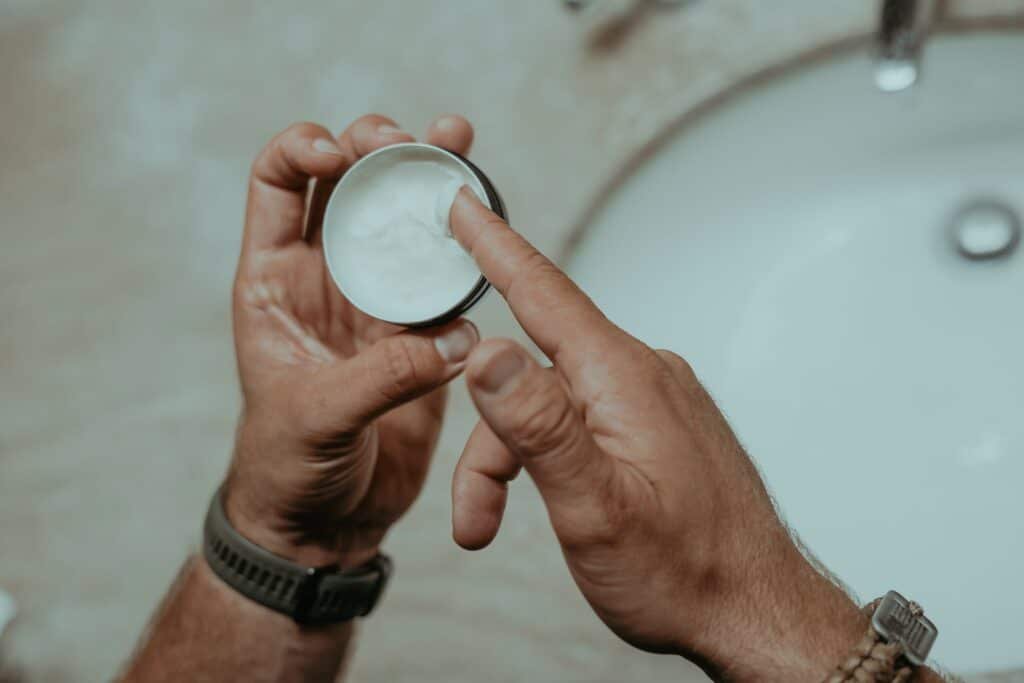 The beauty industry seems to always be buzzing with trends and forecasts for the latest in male grooming, and the industry itself has exploded in the past several years. While male grooming has long been thought of as beard trimming kits and manicures, today's men are every bit as interested in skincare products as women, and even male cosmetics.
Male grooming could be every bit as huge as female beauty products are, but market penetration remains the largest challenge. Globally, the men's grooming market grew by 5.2% in 2019 to become a $53.6bn industry, with growth being reportable across all regions, according to Euromonitor International.
Men's hair loss and beard grooming market
The largest sector in the men's grooming industry remains products related to men's hair, whether facial or head related. Hair loss is one of the most critical appearance issues facing men throughout history, and treatments have become quite effective in modern times, as you can see from this before & after example.
The men's hair loss products market is expected to grow at a CAGR of over 6% during the period 2019–2025, which will make it an industry worth over $5bn. North America is currently the largest alopecia market and is expected to continue dominating the industry throughout the forecast period.
According to the American Hair Loss Association, over 80 million men and women suffer from hair loss problems in the US, and many positive initiatives have been taken by organizations such as NAAF and AHLA.
Europe follows after America, as the European population between 15 to 60 years of age is expected to decline by 2060, while the over-60 population will grow from 18% to 30%. Because ageing and hair loss are related, these numbers significantly impact the overall market growth.
Men's skin and beauty products
Skincare and beauty products, also known as "male cosmetics", have been slow to reach the mass markets for several reasons, the largest being traditional male stereotypes and expectations of male appearance.
Starting in the 2010s, we saw increased developments in promoting the popularity of facial hair styles for men, along with a significant increase in men's beard grooming market size. The men's beard grooming market is currently valued at around $24.1bn, and is expected to reach double that amount by 2026.
However, we've also seen increased adoption of men's skincare regimes, which have helped men's perception of themselves to evolve. Online companies such as Facial Rejuve Skincare Shop, are investing heavily into men's skincare products to cater for this growing market.
Men's skincare in Asia region
Asia Pacific was the fastest growing market in 2019 thanks to a rising middle-class population, combined with modern social media usage. In a world of Instagram selfies and TikTok videos, men in Asia Pacific are finding it beneficial to have clear skin, and are challenging traditional gender stereotypes.
Particularly in the Asia Pacific region is the popularity of skin lightening products, valued at $8.3bn globally in 2018, of which Asia Pacific accounted for over 54.3% of the total market share. The Philippines for example has a history of equating skin fairness with attractiveness, related to colonialism and status.
The preference for white skin ("Bihaku") in Japan however can be traced back to over a thousand years ago, and seems largely unrelated to colonialism. However, the market for skin lightening products has reached a saturation point in Japan, which are now focused on anti-aging products and prestige brands.
Men's cosmetics are also catching on, as even America's largest retail drugstore CVS has begun selling men's makeup brand Stryx in 2,000 of its stores. This is a fascinating breakthrough in the industry, considering previous attempts from luxury fashion designers including names like Chanel, Tom Ford, and Jean Paul Gaultier.
It may seem like a large gamble from a national drugstore chain, but it's a step towards men's cosmetics making their way into the mass market.