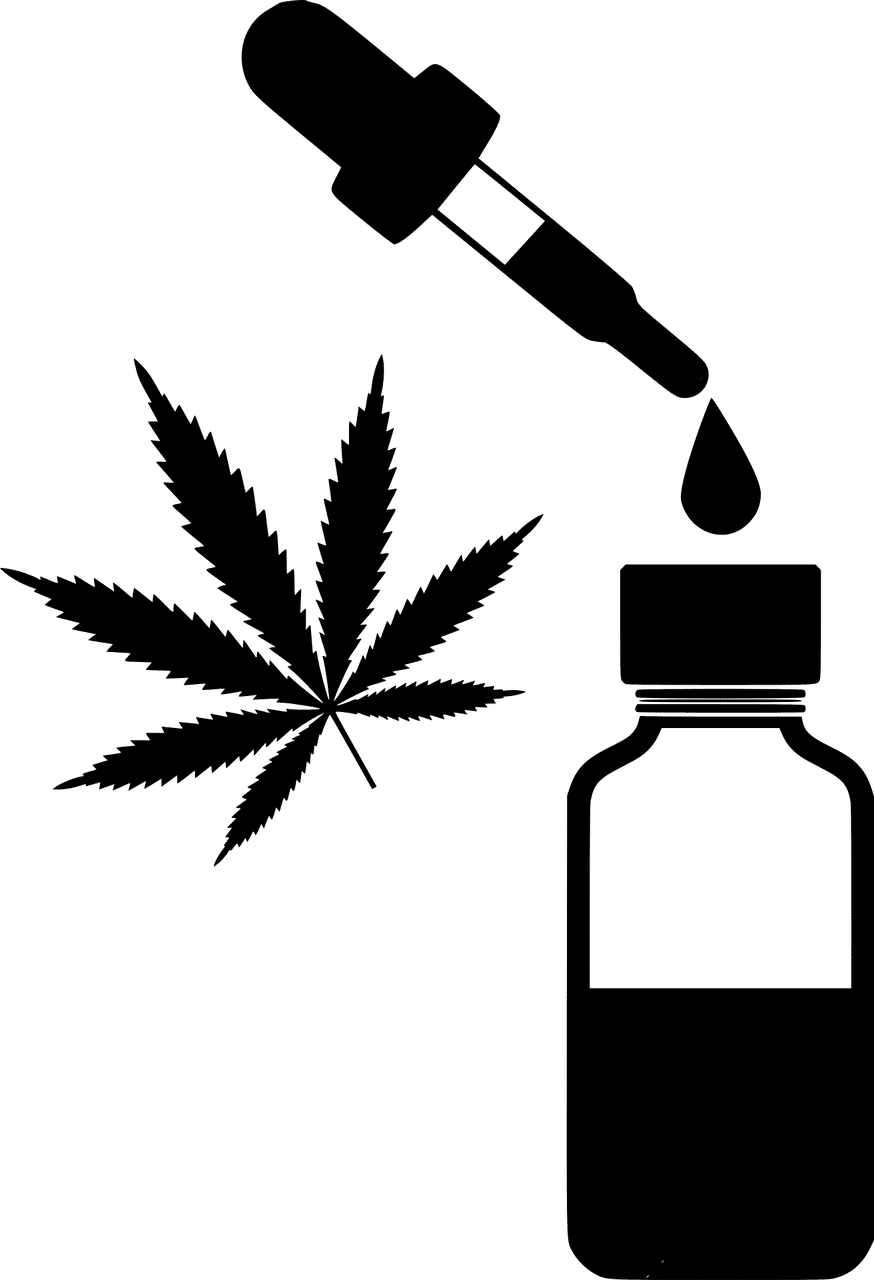 Before 2018 ended, the US Senate passed a bill that helped the CBD industry grow at a fast rate. The classification of the hemp plant under this bill is now federally legal, and since then, the use of CBD became more popular.
CBD products are now found in many stores and online shops. It quickly became a part of the mainstream and many usual products are suddenly infused with CBD. Products like coffee, chocolate, and even desserts can now be purchased with CBD.
This is why it was no surprise that the industry analysts from Brightfield predict that the market for CBD products will grow to over $22 billion by 2022. This is based on how much this industry was worth in 2018, which was almost $600 million.
This industry also impacts other industries like food and beverage, pharmaceuticals, and cosmetics. This means that not only dispensaries are getting bigger sales from CBD products, but also the general retail stores like groceries, cafes, and pharmacies.
What exactly is CBD?
Now, what really is CBD and why are people suddenly crazy about it? CBD is a chemical compound found in the cannabis plant. It is one of the beneficial compounds or cannabinoids from this plant. This, however, is very different from tetrahydrocannabinol or THC, which is also a popular cannabinoid.
CBD, unlike THC, doesn't give its users the feeling of being high, intoxicated, or euphoria. Both are considered to have therapeutic effects on people and pets like cats and dogs. Some of its uses are to provide stress and pain relief because of its anti-inflammatory effects. It could also help people who are dealing with depression and anxiety. Some pet owners also use this as a supplement to keep their pets strong and healthy.
CBDCentral.com lets you know how CBD can help in different ways. If you're not sure about how else you can use CBD, they also got that covered.
What Are Some Popular Products with CBD?
CBD oil, capsules, and tinctures were previously known as the popular options before CBD was allowed to be sold as a legal substance. Since people are just very much into it nowadays, many businesses found different ways on how they can incorporate it to their products.
Some of the popular and interesting CBD-infused products out there are the following:
Of course, businesses would love to do something unique with CBD. Not only adults but also kids can enjoy taking their supplements in the form of gummies. Of course, CBD gummies are only manufactured for adults. Manufacturers only thought of this as a fun way to sell their CBD-infused candy.
Lipstick and other cosmetics – CBD-infused lip balms and other cosmetics can help maintain healthy-looking lips and features. This could also help treat inflamed and very dry lips. CBD oil can help maintain moisture on your lips and prevent dryness and flakiness.
Coffee – People usually drink coffee because they want to stay awake and alert. However, when infused with CBD, this could give you the feeling of peacefulness while staying alert. People see this as a great combination and simply better than feeling jumpy after drinking a few cups of coffee.
Dog treats CBD– marketed to pet owners, these treats can be sued as supplements or to treat pets with anxiety. Dogs who don't have the appetite can also benefit from this as CBD can help stimulate their appetites.
Cat treats CBD– Infections can come from anywhere and there are different types. It may have started with a scratch that wasn't cleaned properly. Even just a mild infection can lead to a serious one and we wouldn't want that to happen. That's why it's important to take care of it day by day. You can also provide better protection by giving CBD treats and other remedies.
These are just a few products that CBD enthusiasts can get on the market. Many of these products are available in stores that only sell natural and organic goods. After all, CBD is still a natural product.
How is CBD Regulated?
Even after the Farm Bill of 2018 was passed in 2018, the truth is that when it comes to the selling of CBD products, regulations are still in the grey area. In fact, experts would say that it could take years to implement regulations of selling CBD products state-wide.
This is why each state may still have their own regulations regarding this matter. When it comes to marketing CBD in food and beverage, it is still federally illegal. It is in the states of Indiana, Utah, Texas, and Florida where such products are required to have a QR code that allows buyers to check on the ingredients and potencies of the products they bought.
Florida has a hemp program that establishes licensing requirements and framework for dealing with the sale of CBD products. Oklahoma, on the other hand, recently approved a bill to establish labelling requirements for CBD and hemp extracts.
While many analysts believe that this industry is just set to grow, what could really determine this is how CBD manufacturers will convince the consumers of how it really works. More studies regarding CBD can also help establish clear regulations when it comes to selling it.