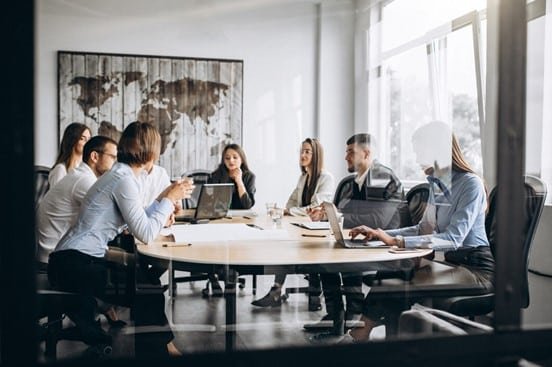 Knowing exactly how to market a product is one of the most important things that can help determine a company's performance. Therefore, as an entrepreneur, you need to understand this and develop an effective product marketing strategy. Doing this will surely help to increase your business development!
What Are Product Marketing Strategies?
Product marketing strategy is an effort to market a product, good, or service in a certain way so that it can be easily introduced to the public. When your product brand awareness is high, as a result, the sales number will also increase.
To conclude, marketing is a series of efforts made by an entrepreneur to achieve certain targets. The main objectives of doing product marketing strategy, are related to these:
To improve the quality of coordination within the marketing team, so that each team member can work together effectively and efficiently.
As a tool for measuring marketing results based on predetermined achievement standards.
To increase the adaptive ability when changes occur in marketing. As the market world is very dynamic, it is necessary to form the right strategy with integration with other company divisions.
As a reasonable basis for decision making. With sales results data, the company can determine the next marketing strategy that will be carried out.
How to Establish Effective Product Marketing Strategies?
To help every aspiring entrepreneur achieve success, we have curated below the best ways to market products effectively and increase business sales!
Understand the Target Market 
Before implementing any marketing strategy, you need to know and master your target market. The first step you can take is to research who your target market is. The more specific your target market, the greater your chances of success.
1. Optimize Marketing Strategy Using Social Media
We all can agree that social media is the most powerful marketing tool. Almost everyone from any background can have an active social media account due to technological development. Thus, utilizing your social media to market your product is one of the best and most effective ways you can do it.
With social media, your companies can interact widely with various groups. Moreover, you don't need a budget at all to achieve visibility. If you want to try social media ads, you can choose your target market to ensure that the ads are hitting the right community. Last but not least, to optimize marketing strategy with social media you can also try to collaborate with influencers who have a big following.
2. Establish Good Relationships with Consumers
Building a good relationship with your consumers is another effective strategy to promote your products. Remember that loyal consumers are an important company asset. They have repeatedly purchased your products and contributed to your income.
If you don't want to miss out on a purchase, amidst the competition of many similar products, then there's no harm in prioritizing the consumers who are loyal to your company. Some of the things you can do are by responding to consumer input or giving gifts after purchases for a certain amount. This is quite an effective way to market products as no matter what your business is; mostly you will rely on buyer loyalty.
3. Create Giveaway
Offering products for free is another thing you can do which serves as an example of an effective marketing strategy. This method is considered very effective in attracting consumers.
The reason why this strategy is considered necessary is because most of the time people will feel hesitant to spend money on products they have never tried before. Thus by offering free samples to them, hopefully, the receiver will love the products they receive and be willing to spend money to buy the products by themself afterwards.
You can choose an event or directly offer free samples and examples door-to-door to potential customers. You can even create a giveaway event on social media to attract your following. 
4. Incentivizing Recommendations
A product will look good and be trustworthy if someone recommends it. To get a recommendation or testimonial from consumers who have used the product. You can provide rewards in the form of attractive incentives. The incentive for a testimonial doesn't always have to be money but can be in the form of a product gift or a price discount. 
With this incentive, the company will not only be able to gain new potential customers but also will be able to retain loyal consumers.
5. Take Advantage of Word of Mouth Marketing Techniques
Direct promotion strategies can be carried out using the word-of-mouth marketing technique. A Word-of-mouth marketing strategy is a condition where the consumer buys the product and is satisfied with the product. The consumer will tell other consumers who have the potential to buy the product.
This marketing strategy will help to ensure the products you sell can be more widely known by the public and of course, get lots of consumers. For the product to be liked by the public, you need to pay attention to product quality.
Final Thoughts
Establishing a good marketing strategy is essential if you want to increase product sales and achieve success in your business. But do keep in mind that before establishing a good marketing strategy you should also pay attention to another important thing beforehand.
For example the importance of making your business legal before operating. To streamline the process, you can hire WealthBridge company incorporation Singapore to help handle everything related to your business legalities. With the right support, establishing a successful company will be much easier!
Epic books has grown into a service that has won awards and gives millions of families and schools quick, unlimited access to a lot of books online.