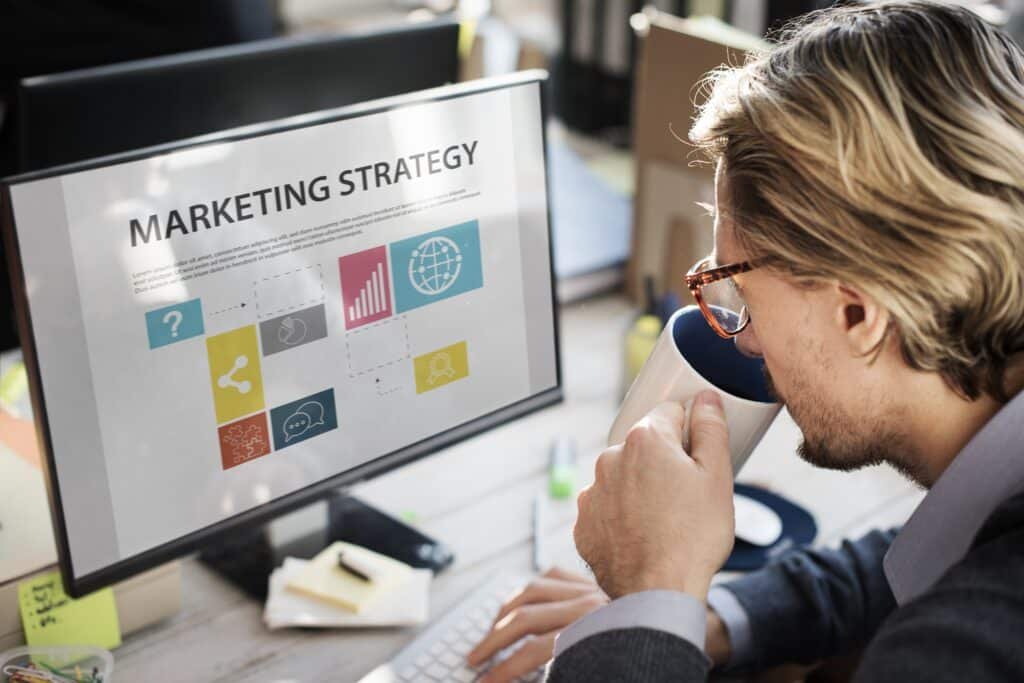 In today's highly competitive business landscape, a well-coordinated marketing strategy can significantly boost an enterprise company's growth. Choosing the right product or service, and determining the offering's correct target audience, are key steps. Concurrently, identifying the right channels for the marketing message is also important. Today, many premier enterprise brands are switching to an omnichannel marketing strategy.
Omnichannel Marketing Overview
The relatively new omnichannel marketing strategy is based on omnichannel communications. Here, a brand interacts with customers via several channels. The company sends the same message in every medium supporting a unified customer experience.
Omnichannel marketing uses omnichannel communication to send a well-coordinated brand message through every channel. When interactions occur, all relevant channels have the latest version of the business-customer exchange.
The Customer's Preferred Channels Are Important
Most importantly, the brand focuses on each customer's preferred messaging channel (or channels). A customer may receive the message via a print ad, an in-store kiosk, or an email. Alternatively, the consumer may interact with a business through a blog post, SMS/text message, a chatbot conversation, or a Facebook post.
Regardless of the medium, the customer benefits from the same message and a seamless, positive outcome. Ideally, these omnichannel interactions will take place during every phase of the customer experience.
Omnichannel Marketing Messages Can Evolve
During an omnichannel marketing experience, the brand's message changes based on how a specific customer has previously interacted with the company. To illustrate, an in-store customer may research a potential product purchase. During the customer's decision process, the brand sends an SMS/text message containing an applicable coupon.
Alternatively, a customer abandons their eCommerce shopping cart before completing a product purchase. Later that day, they receive a product retargeting message via an SMS/text or via their Facebook page.
Why Enterprise Brands Should Embrace Omnichannel Marketing
A well-executed omnichannel marketing strategy enables brands to effectively communicate with their target customers. Sending a unified message enhances brand familiarity and helps to cultivate a positive customer experience. When customers feel appreciated, this omnichannel marketing approach will likely foster increased customer loyalty.
Conversely, brands that don't adopt this customer-focused marketing strategy may find that those customers have migrated to a competitor that embraces this approach.
Omnichannel Marketing Delivers 4 Proven Benefits
Like any well-crafted marketing strategy, omnichannel marketing can provide enterprise brands with several significant benefits. Taken together, they can help solidify each company's position in the marketplace.
However, an enterprise brand should avoid copying a competitor's omnichannel marketing strategy. Each industry has its own parameters, and one company's strengths and weaknesses differ from another's. The brand's target audience, and the specifics of their customer journey, also point to the need for a tailored omnichannel approach.
Enhances Brand Recognition
Brand awareness lays the foundation for a product purchase. Through omnichannel marketing, a company can improve consumers' brand and product awareness.
Engaging with potential customers on social media is an important first step. As consumers become familiar with the brand and product, they'll likely be more receptive to interacting with the company on additional channels.
Increases Customer Engagement Metrics
Heightened customer engagement opportunities mean more touchpoints across the entire customer experience. More customer interactions enable the company to reinforce its brand exposure. Assuming the brand implements a well-run omnichannel marketing strategy, the company has many data points to add to its marketing and performance metrics.
Improves Customer Retention Rates
Over time, an omnichannel marketing strategy promotes strong brand recognition. The brand and customer ideally enjoy productive interactions. These positive experiences cement the brand in the customer's mind, encouraging repeat purchases and long-term retention. As the icing on the cake, satisfied customers are likely to be good referral sources.
Higher Sales and Improved ROI Results
An integrated omnichannel marketing strategy will likely improve a customer's brand recall and recognition. Even better, these associations can often result in better in-store and/or online product sales. Sustained positive results mean the company will ideally realize a better return on its investment.
Mitto: Leverage Omnichannel Communication in the Marketing Strategy
Switzerland-based Mitto has taken a leadership role in the omnichannel communication arena. Founded in 2013, the company has enhanced its original SMS/text messaging platform with a robust suite of communication channels. Ilja Gorelik, the firm's Chief Operating Officer, explains the technology's evolution.
"At Mitto, we're on a mission to deliver reliable, high-quality communications between businesses and their customers, every time…Our company was founded in 2013 with the specific aim of building a state-of-the-art Application-to-Person (A2P) SMS messaging platform, unrivalled in reliability, that could support the requirements of a new wave of A2P services.
"As the demand grew for enablement of omnichannel communications capabilities, we expanded our portfolio beyond SMS to now include voice, chatbots, all major chat apps (WhatsApp, Viber, Facebook Messenger, etc.), Google Business Messaging, RCS, myriad CRM and marketing platform integrations and, most recently, pre-built tools for bulk campaigns and conversational support chats…Simply put, we make communication happen," Ilja Gorelik emphasized.
Why Omnichannel Communication is a Key Marketing Strategy Component
As an omnichannel communications industry leader, Mitto is clear that omnichannel messaging gives marketers an all-important advantage in reaching potential customers. Simply put, this integrated messaging methodology helps marketers to provide a unified customer experience, regardless of the channel. With a consistent tone and brand message, the conversation remains intact in any messaging format.
How to Successfully Integrate Omnichannel Communication
To successfully bring omnichannel communication into a marketing strategy, Mitto recommended that the brand adopt a customer-centric focus. First, the company should take time to research the target market's viewpoints and motivations.
Learning about customers' pain points is another important step. If the brand doesn't have the time or expertise to conduct thorough market research, it should consult with a recognized research industry firm.
Equipped with the research results, the brand should design a marketing strategy around its customers. Stated another way, the company should create an individualized experience that will resonate with its target market. These four tactics can help accomplish that goal.
New Product Introductions
Assume the brand has a firm grasp of its customers' wants and needs. Based on each customer's purchase history, the company should send new product introductions via social media messages or SMS/text messages. A limited-time discount on the new product may entice the customer to buy it. Mitto emphasized that this tactic only works if the customer will be interested in the product.
Tailored Special Product Offers
Whether the brand seeks to appreciate existing customers or attract new ones, a targeted special offer or impressive discount may do the trick. The company should craft the offer based on the customer's viewing and purchasing history.
Under no circumstances should the brand flood the customer's inbox with random product offers. The customer may respond by cutting off all communication with the company.
Cart Abandonment Messages
Almost three-quarters of consumers abandon their online shopping carts before they complete their purchases. An astute (and respectful) brand can gently remind customers that they still have one (or more) item in their cart. A casual social media message or SMS/text alert should work well.
Customer Loyalty Programs
Loyal customers are worth their weight in gold. Stated another way, it costs far more to acquire a new customer than to retain an existing one. For this reason, a brand should launch a loyalty program to encourage returning customers to remain in the fold. Especially valued customers should receive additional perks.
Omnisend: Provide Customers with More Choices Via Omnichannel Marketing
As the business world continues its shift toward digital commerce, the Omnisend marketing automation platform continues to provide its expertise to online marketers. Rytis Lauris, Omnisend's Co-founder and CEO, emphasized that omnichannel marketing plays a key role in online commerce. He also noted that an omnichannel marketing strategy delivers one significant benefit.
"Omnichannel marketing helps brands create the messages that customers want to see when they want to see them, and on the channels they prefer the most.
"The absolute biggest benefit that omnichannel marketing can offer is to make marketing relevant not only for brands but for the customer. There is a level of personalization that can only be achieved by omnichannel marketing.
"When you provide this relevancy, customers respond better to it, they purchase more, and they come back more often. With results like that, it's a surprise that there are still some brands that focus on the individual channel, in lieu of focusing on the customer," Rytis Lauris remarked.
Looking Toward the Future
Finally, Lauris predicted how omnichannel marketing will continue influencing the brand-customer experience. "Customers today have more choices than ever, and I see that being even more prominent in the next few years.
"Omnichannel marketing will provide brands with the ability to offer more choices to the customer, whether it's through the channel they use to engage with the brand or the way they receive their updates.
"Brands will use omnichannel marketing to empower customers with choice, and customers will become more loyal to it," Rytis Lauris concluded.