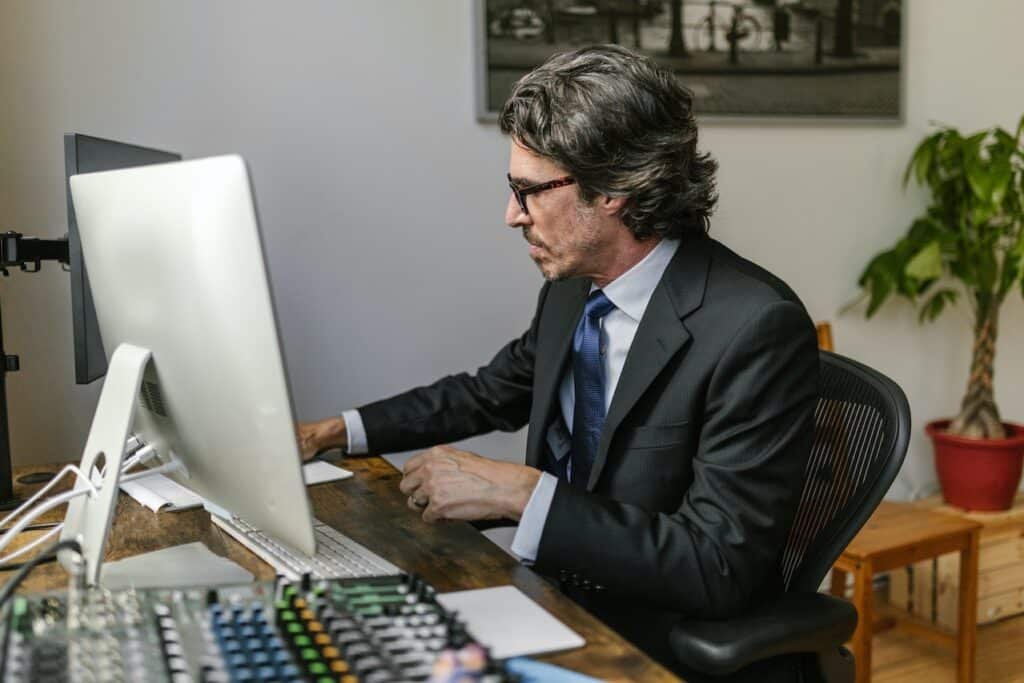 Whether you are developing high-quality products or providing reliable services, you don't exist as a business if you are not available on the internet. It seems a little bit dramatic but it is damn true because the Internet is the main open gate to the world these days and people usually search on the web when it comes to buying something for personal or business use.
People expect their favourite brands and businesses to establish an exciting online presence so they can get the latest updates and news on their mobile devices. Since a strong online presence is a vital step to better audience interaction, engagement and retention, building your brand online is not a simple task to carry out as it includes a lot of things like a responsive website, appealing branding, presence on social media and so on. Successful online branding brings more customers, improved brand exposure and of course increased sales.
Whether you are a new business or running your brand for years and want to enhance brand recognition with a successful online presence, following actionable ways to build your brand online will get you off to a great start.
Know Your Target Audience
Understanding your target audience is the first and foremost thing that can help you build your brand online successfully. Know your customers' needs and expectations to improve the way of delivering your corporate message. Make sure your branding and business message is appropriate for the target audience and that they can understand it suitably.
Create an Appealing Brand Logo & Tagline
Visuals are the only thing that comes to mind when it comes to building a brand and an appealing brand logo with a tempting tagline could be the step to getting started with successful online brand building. Designing an appealing brand logo is the exciting part of the brand-building process as it sounds like the face of your business or company that will appear on everything associated with your business, like website, social media profiles, business cards and business branding etc. For example, if you are selling Rolex women's watches and want to attract more new customers over the web, you must design a logo and tagline that entices the women more. Design something alluring to grab the attention of the target audience and make use of the right digital mediums to get that published. If you cannot do it yourself, hire a professional designed or online branding agency to get things done in exchange for some bucks.
Provide Quality and Problem-Solving Content
Providing your audience with informative and problem-solving content is one of the best ways to build your brand online. Unique, quality and useful content are one of the essentials to survive and bloom in this digital world. So, make sure you are publishing useful content on different online mediums like websites, blogs & social media profiles that solve the problem of your audience.
Cultivate Relationships with Influencers
Influencer marketing is a great way to increase brand exposure online. Become an active member in online communities that are relevant to your industry and build relationships with influencers. Start sharing your expertise and knowledge related to your industry and encourage fellow influencers to share your content within their social circles.
Take Part in Trending Topics
Everyone is social these days and people love to watch the things appearing as trending. Whether it is social media or any other online community, people usually browse trending topics to watch out for what is happening around them. Taking part in trending topics with relevant knowledge and useful information can help you present your business or company in front of a wider audience. It will help you to effectively convey your corporate message to the target audience. However, you should be posting the most relevant and quality content in order to grab the attention of the target audience without creating distractions.
Be Visible and Easy to Access Online
Majority of the people don't want to leave the office or home when it comes to learning more about a business or brand. They usually use their smartphones and the internet to find out what exactly they want to know.  That is the reason, your brand should be visible and easy to access online 24/7 so users can contact and interact with you in real-time to get their queries resolved quickly without waiting for hours. A responsive corporate website, social media profiles, mobile apps and chatbots are the latest technologies that can make your business visible and accessible online.