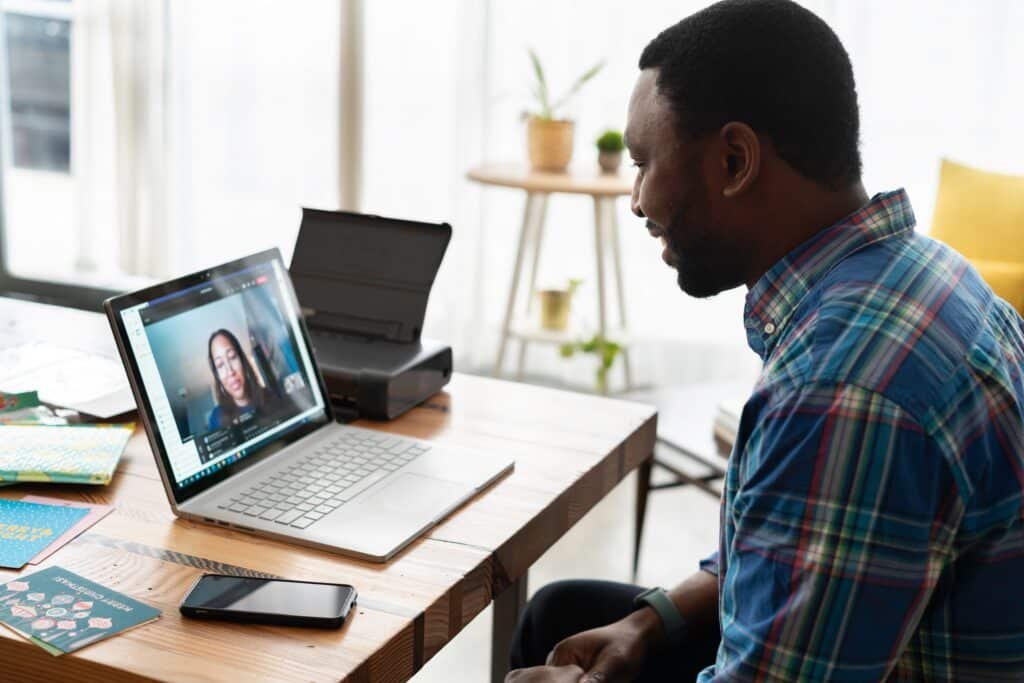 An increasing number of people are choosing to work from home. It is also becoming a very popular option for employers. The advantages are many, and the downsides are few. What do you picture when you think about the idea of working from home? You might be surprised how different real life actually is. Do you picture yourself as being uber-productive, for example? Combining daily household chores with the occasional business phone call and also managing to find time to keep fit might be how you imagine it. The true picture might be one that includes over-the-top utility bills, hours spent surfing your social media pages and a snack habit that will add pounds to your waistline. Help is available in the form of the following useful tips. Stick them on your noticeboard and productivity will soar.
Exercise is Important
This is not a get-rich-quick scenario, but it will enrich your lifestyle and boost your health and well-being. Exercise is important, whatever type of job you do and wherever you choose to work. Getting up from your desk, stretching and taking some fresh air in the garden will help to keep you alert. Make the exercise a little more vigorous at least twice a week, and you won't have to feel too bad about your snack habit. Spending time away from home will also stop you from feeling restricted.
Keep Clearly Defined Home/Office Lines
It's important to keep a well-defined boundary between work and home life. It's all too easy for work to take over your home. Before you know it there will be paperwork all over the dining room table and your bedroom will become a place where you're always on the phone or online. If you've nowhere else to work apart from the kitchen or dining room table, make sure you clear away any paperwork every day and return it to your family. Leaving your work lying around all over the house will make it feel like you're always on call.
Time Management Skills
When you're working from home, there are no set working hours. You can choose to work from 10 in the morning until 6 in the evening, or8 till8, which is probably more realistic. While it may seem like a great way to work, it will help if you stick to some kind of schedule. Otherwise, you'll find yourself working later and later every evening and there will be no downtime or free time to spend with your family. That's not to say you have to work eight straight hours in a row. Plan to include a couple of coffee breaks and include time to relax.
Included with your time management skills you might want to think about any housework that needs doing. While you're merrily tapping away at the computer, the dirty dishes will be calling you from the kitchen. Let them call as much as they want because there's plenty of time for housework at the end of your working day.
Non-work appointments will also have to be carefully scheduled. Perhaps you need to make a rule that doctor and dentist appointments can only be made in the mornings.
Don't Forget About Family Members
Have you thought about how the rest of the family will feel about you working from home? Your kids, in particular, may struggle to understand that just because you're home it doesn't mean you're on call for making sandwiches, playing football or taking the dog for a walk. If they're old enough to be at school, there shouldn't be too much of a problem, apart from when it's the school holidays. However, younger children may need to be reminded that they're working and cannot be disturbed. Maybe hanging a coloured note on your workroom will be a good idea. Red if you're busy, orange if it's OK to disturb you, and green when you've got all the time in the world to play.
Remember to Network
You might be stuck at home all day, but that's no reason not to reach out and connect with other people. Running a business from home can be very lonely, but there are avenues you can explore. LinkedIn is a great place to chat with like-minded people. Facebook, Twitter and Instagram are also places where you can comment on other people's posts. As well as connecting you with other people it will also show your expertise to the wider world. This should never be seen as a bad thing. You might want to consider writing a blog or developing your own website. If this idea fills you with dread, there are companies that can help. Click here for more info.
Google+ Hangouts or Skype are also great ways to keep in touch with co-workers who might be working in an office. If you live in different counties, or even in different countries, it's important for colleagues to feel connected. A short video conference call every couple of days will overcome this problem.
Keep Your Weekends Free
When you work from home, you can easily find yourself working seven days a week. You thought you'd be working far less, when in fact you're working much longer. To stop yourself from getting bored and wearing yourself out keep your weekends for yourself and make a promise that Saturdays and Sundays are your time. If you want to have a day off in which you can sort out important things, then you could choose Sundays and Mondays as your weekend. Giving yourself some time that is work-free is important. Otherwise, you might as well go back to working in an office and spend an hour commuting.
Working from home can be a pleasure, However, it can also be a pain. There are thousands of people who have tried it and quickly gone back to working in an office, regardless of the time it takes to commute. It's not a work ethic that suits everyone, but if you think you might like it there's nothing to be lost from giving it a go.