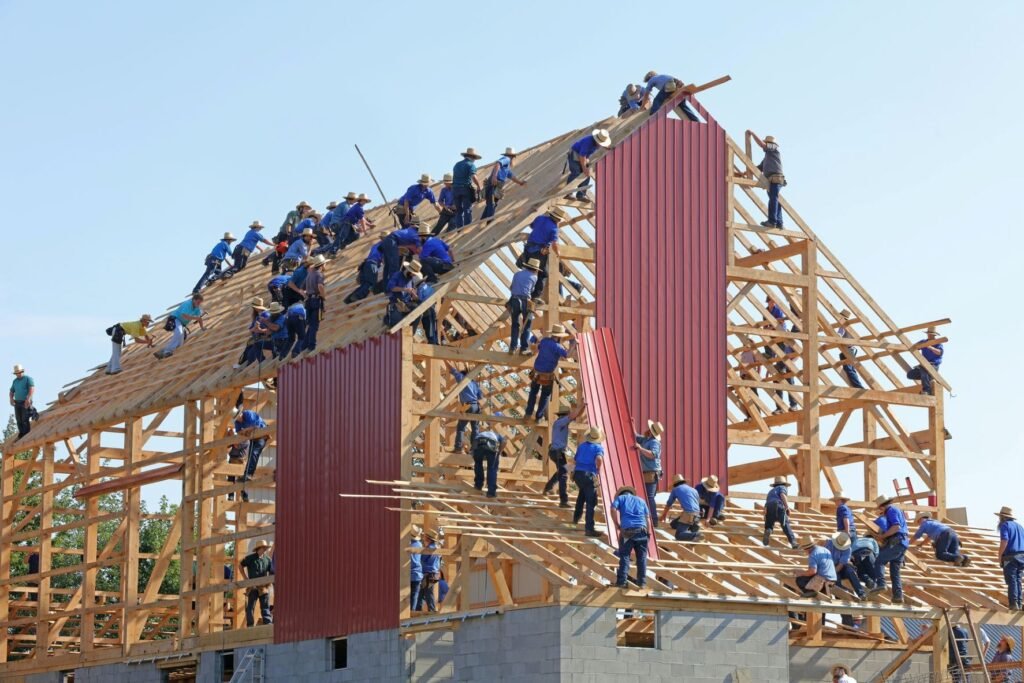 Building a new home from scratch is one of the most rewarding experiences an individual can accomplish. It's also a very challenging experience with a lot of unique difficulties and obstacles to overcome. However, by equipping yourself with all the key knowledge and tips, building a home should be an achievable objective, providing you have the resources to pull the project off.
There are many things people can do to make the experience a little easier, so, here are some top tips for building a house.
Ensure your roof is secure
When building a roof, you must do everything you can to ensure it's well supported and built with the utmost quality. As well as using the best materials you can get, it's also key to ensure that the roof can support its own weight. A great way to guarantee this is to use sloped joist hangers, as these are a great way to provide support underneath the timber beam, rafter or joist. This works by proving a strong connection that can resist downward force and provide additional structural stability.
When using these devices, they must be fitted with the correct types of screws. You want never to use galvanised deck screws or drywall screws as these don't have the size or toughness to support the joist loads, so might break and jeopardise the whole roof.
Prepare for issues
No matter how well you plan and budget, when things finally got into motion, the likelihood is high of at least some issues arising which could put the build behind schedule, or turn it into one that may be more costly than expected. It's important to prepare for these issues as if they're going to happen, as having a contingency will save you countless headaches and stress.
One of the most unpredictable stages of the build is right at the start when laying the foundations, as issues such as weather and the quality of land can cause havoc. It's important that during this phase, things such as the cranked air vents and drainage exit lintels are fitted; otherwise, things could be in ruins very early on.
Communication is key
When building a house, there are different people involved and a lot of moving parts. This means that communication is essential to make sure that everyone is on the same page and they know what they have to do, a written contract is an excellent way to ensure this happens. Do not assume things about anything, and don't be vague with your briefs and desires. Be specific, as this will help things go a lot smoother and hopefully prevent mistakes from happening.
Have a robust Plan
Building a house is not something you want to do on the fly, as there are constant decisions that need to made almost every day, meaning that it's important to know what you want early on so that the build can continue to run smoothly.
Pick out as much as you can from the start, such as your flooring, appliances, and lighting can help in the long run, as you'll have a rough idea of how you want each space to come together.