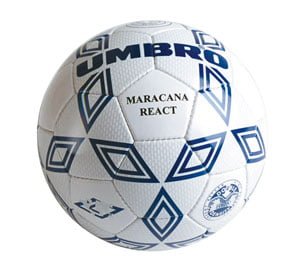 The Internet has been around since 1969. It started as a defence network that linked the computers of a few researchers and military bases. Today, it is widely accessible, providing a broad range of services and opportunities to people and businesses across the world.
The Internet has become a magnet for some of the world's major businesses, who have seen opportunities for this form of communication to create a whole new world of e-commerce. A key element is net shopping, an area that has opened a wide range of opportunities for businesses and customers. The Internet provides an opening into a shopping, entertainment and social environment unrestricted by geographical or cultural boundaries. Many users of the Internet are able to bookmark their favourite sites based upon their interests and their browsing. A large number of these are sports fans. More than 33% of all UK Internet users visit at least one online sports site a fortnight.
The Internet's dynamic and ever-changing qualities make it the perfect medium to keep up-to-date with sports. As well as providing these important services, the Internet puts buyers and sellers in touch with each other, wherever they are, simply by pointing and clicking a mouse. More than 46% of sports site visitors have shopped online. In addition to providing them with increased choice, the Internet enables fans to make rational decisions within the comfort of their home where they can compare prices and products. Today, this is one of the hottest areas of the Internet.
This case study focuses upon the exciting development of a sporting e-business called
UMBRO.COM. It shows how, as an independent and fast-changing Internet company, it has created new business opportunities for the football specialist Umbro.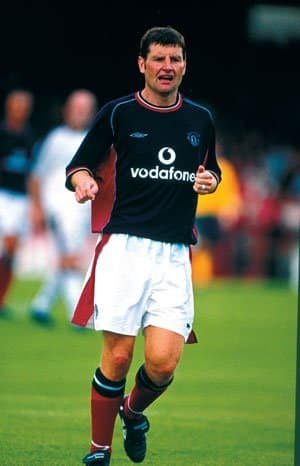 Umbro has been making football equipment for professionals and football enthusiasts for 76 years. April 1999 marked the beginning of a new era for Umbro when new owners of the company were ready to prepare the business for the new millennium. With the change of ownership the company embarked on a new direction, with a focused objective giving it a clear idea of where it was heading.
With its commitment to just one game, football, the new company vision was to position Umbro as 'The Football Authority'. The positioning of UMBRO.COM is to be the 'Future of Football'. At the forefront of this development was the need to keep up-to-date with different groups of football fans by creating a unique type of marketing relationship.
Marketing strategy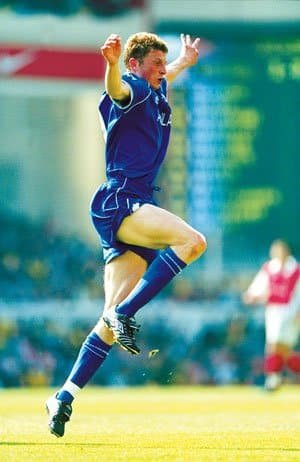 Since Umbro's change of ownership in 1999, the company has had to rethink its marketing strategy. As well as pioneering latest technologies in products, the time was right for using other technologies to target youthful people in a way that would meet their specific needs more closely. This process is known as segmentation, a process in which the marketplace is divided into smaller segments consisting of buyers with similar needs or characteristics.
Market segmentation enables an organisation to tailor products and strategies to different sectors of the market and just like a rifle, to hit the target market with precision. Using the world-wide-web has become a way of life for youthful people as they are able to search for:
new games
information sources
entertainment
leisure activities.
The user is also able to make return visits by use of the web addresses. Internet users with an interest in football and who may want to buy an Umbro kit are different from high street buyers. UMBRO.COM represented a good opportunity to use a different medium with new possibilities such as web casting, interviews and reports to develop a unique relationship with youthfully minded football enthusiasts.
On 6th April 2000 UMBRO.COM Ltd was set up as the Master Licensee for the Digital Rights of Umbro. The aim was to set up a unique shopping experience through www.umbro.com for customers that would enable them to shop online for a wide variety of Umbro merchandise, including the England and Manchester United kits.
The specific goals of the new business have been to:
drive visitors to the website
create an image for UMBRO.COM
improve the image of Umbro.
At midnight on July 11th 2000, UMBRO.COM commenced trading in over 200 countries. As the business develops it is quickly expanding its product offerings.
Developing a promotional campaign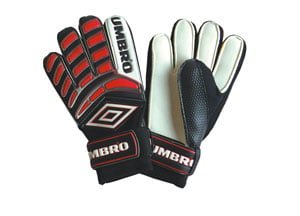 Marketers face the real challenge of developing new skills in the area of ecommerce. They have to create a website that users will want to visit, repeat visit and find exciting on each occasion they choose to visit.
There are three Cs of good web marketing. These are:
Content - what drives people to a website. This might include news, interviews or a product offering. With access to over 750 endorsees of Umbro products worldwide, Umbro has been in the position to offer exclusive content.
Community - creates a feeling that visitors to the site belong together and feel attached to the brand, which they will trust and come back to. UMBRO.COM has the advantage of being able to use the heritage of the main brand and also of the community spirit that already exists.
Commerce - occurs when users to the web site generate income, whether this is from shopping, advertising, sponsor ship or any other deals.
The UMBRO.COM website is not just about listing the Umbro products. It is also a source of news and information for those interested in football. In doing so, it strives to be at the cutting edge of technological advances and has used 'Virtual Journalists' in place of human reporters to allow for a wide scope for stories and features. Contributions from players help UMBRO.COM to become a leading football news source on the Internet. Using a range of elements, it is hoped that the site will create a community of youthful football lovers who will repeatedly visit the site for football news and features, as well as use it to buy any football equipment they desire.
UMBRO.COM must construct a promotional strategy that encourages young people to become regular users of their website. The case study offers you the opportunity to construct your own promotional plan or campaign for UMBRO.COM. There are three stages that are important in the construction of this overall plan:
Market research
The key message
Media.
Market research
Before developing a promotional strategy designed to reach customers and reflect the positive values of a brand, it is necessary to construct a market research plan. Market research is necessary in order to understand the profile of the youthful customers targeted by the promotional campaign. It is also important for you to establish what perceptions members of the targeted market have of UMBRO.COM. You may wish to download images of the brand from the website to help with this part of the research.
Wants and needs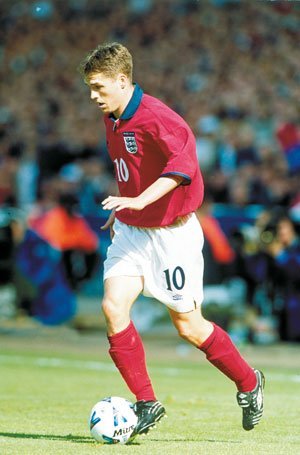 Having established the needs and requirements of youthful customers as well as their views about the positive values associated with the brand, it is important to use research to find out what promotional mediums and messages would be effective in developing the image of the brand as well as values that would appeal to this younger audience.
You may wish to conduct a survey of members of this audience, either within your school or college or at your local sports club. Think about the methods of sampling you use. It is important at this stage that you use your ideas within your market research. For example, one of the greatest assets that Umbro could use is Michael Owen, a player who is particularly popular with the youth market.
Brand values
However, remember that you should work on developing positive brand values associated with Umbro and not seek to improve the image of this player. You should use assets as tools for your own purposes and not allow them to dominate your campaign. For example, young people should remember UMBRO.COM and not Michael Owen as a result of your promotions. Remember that the media you choose should target young audiences.
You may also need to think about specific regions to which you wish to aim your campaign. Although UMBRO.COM has a global audience as an Internet company, delivery costs are far higher outside the UK.
Think also about how you intend to present the results of your market research. You may wish to use a spreadsheet or integrate the results from your spreadsheet into PowerPoint.
Message and media
Message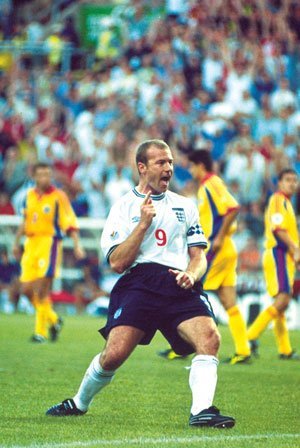 The important part of any promotional campaign is to communicate a key message that must be clear and consistent throughout the activities of the campaign. The message is the central point of any campaign on which all other activities are focused. It should be both creative and relate to the brand's positioning.
It is important to keep the message focused upon the audience. For example, for the audience at which it is targeted, should it be humorous, down to earth, frank or partisan? Think carefully about the promotional objectives for the campaign as you think about the message. For example, you will be trying to improve UMBRO.COM's image, get more visitors to the website and encourage them.
Media
Reaching a targeted audience involves using media to which this audience is exposed and influenced. Your research should reveal the sort of media they use. This part of your promotional plan involves identifying practical actions for the campaign. As an Internet company, much of the advertising may be carried online.
Remember, the campaign should try to reach the widest audience in the best way for the lowest cost, with a message that they will remember and identify positively with Umbro products. For example, promotions may be carried in magazines or at staged publicity events. You may think of special sales promotions, public relations activities or simply rely upon advertising in match day programmes or at stadiums.
The timing of a marketing campaign is imperative. Think carefully about key events during a typical football season and for youthful market that could coincide with special promotional opportunities.
Conclusion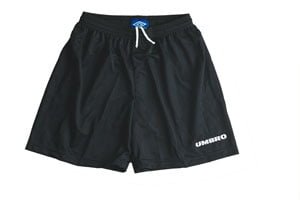 UMBRO.COM has quickly developed into a new method of communicating with young people. It has used the name 'Umbro' to develop a new type of marketing strategy to appeal specially to another audience.
By focusing UMBRO.COM on the youth market, it hopes not just to generate a positive image for itself and the Umbro brand amongst youngsters, but also to develop a new concept in e-commerce.