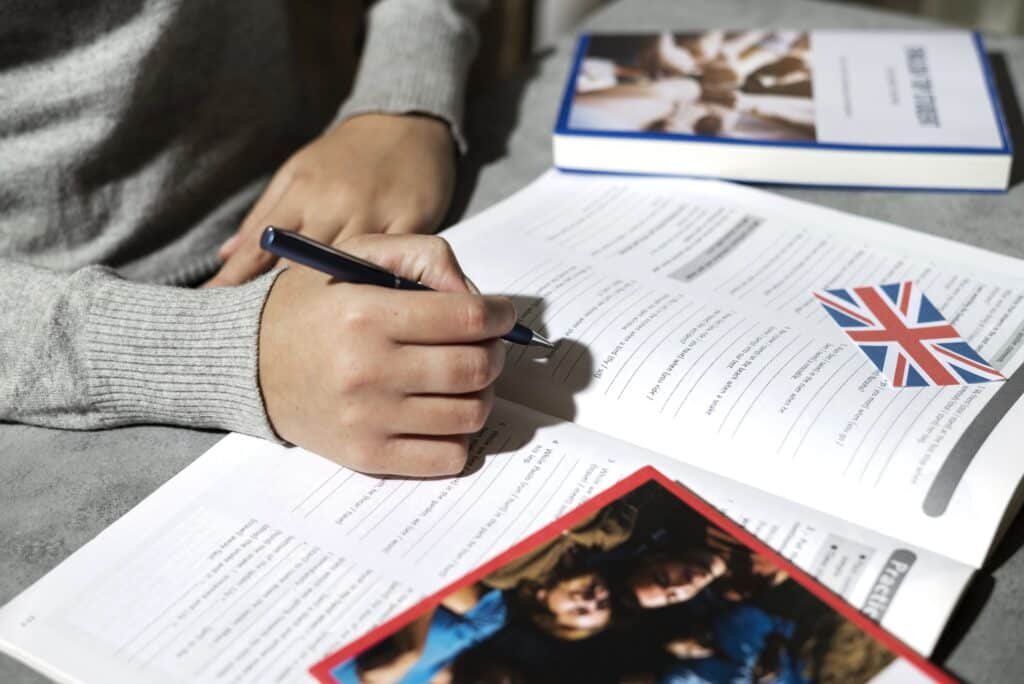 Each country has its own education system that may differ from the standard practices in other parts of the world. For example, the United Kingdom is known for its quality of education. However, its system of education may be perplexing to grasp. Generally, there are 4 main stages of education in the UK: primary, secondary, further, and higher education. Let's dive in and learn more about each one of them in detail.
WHAT DOES THE SCHOOL YEAR CONSIST OF IN BRITAIN?
Each school year has three terms (generally: September to December; January to March; and April to June) and three-term breaks for vacations (summer, winter and Easter). The school year also has the so-called 'half-term' breaks – mini vacations halfway through each term. The school year begins in September and it is over by the end of June. 
IS THERE A NATIONAL CURRICULUM IN GREAT BRITAIN?
According to the Department of Education Key Stages framework document, the national curriculum in England is as follows (the Core and Foundation subjects):

KEY EDUCATION STAGES IN THE UK
The United Kingdom has a reputation for delivering academic excellence. However, how is this success achieved? It may well be due to various factors, and a strict, well-planned system is one of them. The key stages of the UK education system include:
Early Years
In England, all three and four-year-olds have an opportunity to attend state nursery schools, nursery classes and reception classes within primary schools, as well as settings outside the state sector such as voluntary pre-schools, privately run nurseries or childminders.
Primary (some primary schools are split up into Infant and Junior levels). These are usually separate schools on the same site. The infant age range (Key Stage 1) is from age 5 to 7:
Key Stage 1: for students 5 to 7 years old
Key Stage 2: for students 7 to 11 years old
Secondary (comprehensive or grammar schools). Generally, the GCSE curriculum in grammar and comprehensive schools is quite similar, regarding the core subjects. The major distinction is that grammar schools tend to give special attention to academic subjects, whereas comprehensive schools are usually focused on vocational courses:
Key Stage 3: for students 11 to 14 years old
Key Stage 4 (GCSE): for students 14 to 16 years old
Apart from compulsory subjects such as English and Maths, students are able to choose additional subjects for GCSEs. This is the stage when the academic curriculum gets more flexible and students develop their knowledge in the sphere of their interest (e.g. Computer Science, Art, etc). At the end of this stage, all students have to be prepared to pass their GCSE exams.
Secondary education is also when students take their first public examinations and continue with further education (A-Levels) or move to vocational training.
Further Education (Sixth Form or vocational training)
Once the GCSEs are successfully passed, students are able to decide on their further career or education path.
If a student chooses the further education path with a future possibility of entering a university they would then have to spend another 2 years completing an A-Level programme. The A-level programme covers an in-depth study of 3 to 4 subjects closely related to an area or discipline the student wishes to study in future for their higher education. An important stage to remember is the A-Levels. They are usually taken by students aged 16 and 18 (the age can differ if a student is retaking their course or attempting a fast-track course). Here you can read more about bespoke educational provision at one of the Sixth Form colleges in Oxford. 
Higher Education
Education in the UK is compulsory for all children between the ages of 5 (4 in Northern Ireland) and 16. Further Education is not compulsory and pays special attention to non-advanced education which can be taken at further (including tertiary) education colleges and Higher Education institutions (HEIs). The fifth stage, Higher Education, covers the studies beyond GCE, A levels and their equivalent which takes place in universities and other HEIs and colleges.
FURTHER EDUCATION VS. HIGHER EDUCATION
A distinction has to be made between Further Education (FE) and Higher Education (HE). HE is educated at a higher level than in secondary school. FE in the United Kingdom, therefore, includes education for people over 16, usually excluding universities. It is primarily taught in FE colleges, work-based learning, and adult and community learning institutions. 
Whereas HE provides:
Undergraduate education. Here you can get first degrees, together with intercalated degrees.
Postgraduate education. This leads to higher degrees and diplomates: Masters (research and taught) and postgraduate professional qualifications such as PGCE, LPC, BPTC which require a first degree as an entry qualification. And subsequently Doctorate degree (DPhil, PhD).
Other undergraduate programmes. These include various types of diplomas and courses if you need them to narrow down your educational path.
In summary
This is a very general overview and students are encouraged to do their own research depending on the level/education stage they are currently at.
However, if you are at your secondary education level and are looking for a GCSE or A-Level college, there's a college in Oxford that offers bespoke education solutions which you can contact for a personal consultation or to book a visit: https://www.cherwell-college.co.uk/contact-us