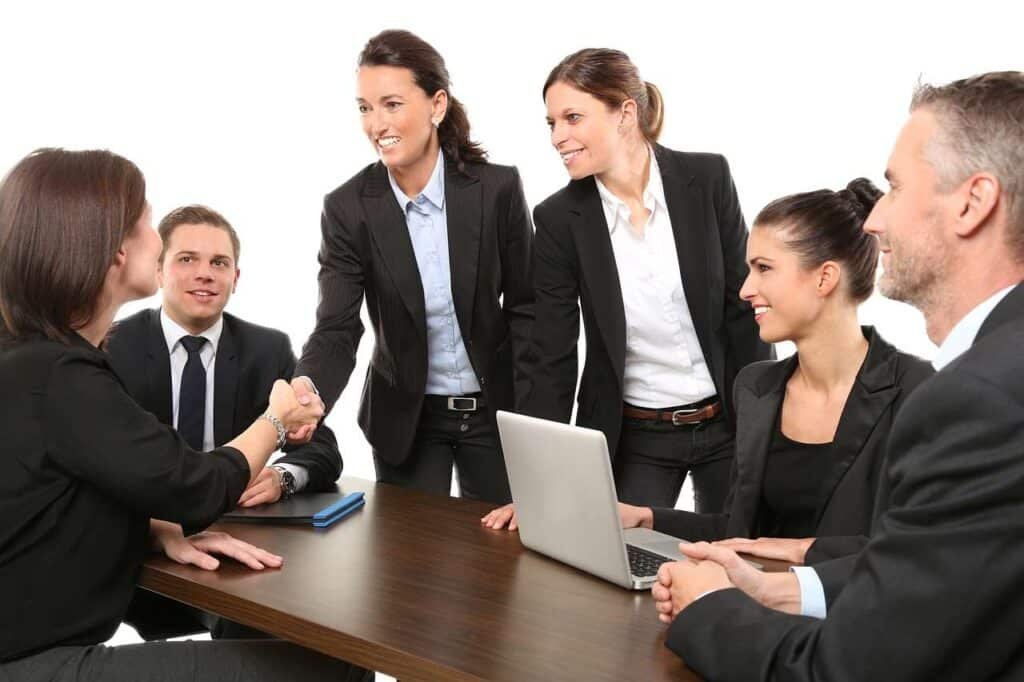 With the rise of cloud infrastructure, remote workforces, and advanced tech tool stacks, SaaS offerings have never been more popular in the world of business.
Being able to rapidly solve a problem or incorporate a new service through a scalable piece of software has opened up many industries to new possibilities.
Considering the popularity of SaaS tools, it's hardly surprising that the industry is currently worth over $167 billion.
Although already astounding, this seems to only be the beginning for SaaS, with its predicted 18.5% CAGR rate allowing it to reach a valuation of $462 billion by 2028.
Sales demos are a huge part of the SaaS marketing and sales process as they allow services to show off their benefits directly to the client.
By offering a short product demo, new clients can bring themselves up to speed with an offering and understand its value instantly.
As SaaS has grown, so has the sales demo platform field.
In this article, we'll dive into four of the most popular and effective B2B sales demo platforms, documenting their strengths and why audiences love them.
We'll compare:
Walnut
DemoStack
Reprise
Storylane
Let's dive right in.
Walnut
Walnut has changed the game when it comes to the B2B sales pipeline.
This allows sales teams to sell more, sell faster, and sell smarter with their interactive demo platform.
Their wide array of features and user-friendly interface stand out in the crowd of demo platforms.
Sales teams can simply copy a demo they have made and then customize it for a new prospect, saving time and streamlining personalization.
Within the product demos, prospects can navigate for themselves, allowing for a friendly user experience.
The Walnut platform also offers a range of integrations and data analysis tools for sales teams.
As an industry giant, Walnut is a B2B sales demo company to keep an eye on.
Demostack
Another well-known platform, Demostack prioritizes quickly creating a visually appealing demo experience.
To get started with creating a demo, sales teams need only to paste the company URL into their platform.
From there, they can create a specific and tailored product story, editing graphic aspects as they go.
Once a demo has been created, they can tinker with it and personalize it for the specific client they will be sending it.
Demostack's featured resource bank provides a decent amount of guidance to new users, ensuring teams can create winning demos right out of the gate.
Although it lacks listed integrations and a native meeting platform, Demostack is a nice option for those looking to impress their prospects.
Reprise
Reprise focuses on bringing out the storytellers in enterprise sales and marketing teams.
Their platform was specifically designed for enterprise use.
Like the aforementioned companies, Reprise allows users to rapidly create, recreate, and replicate product demos.
With help from the Reprise analytics suite, users can work out which demos perform best.
Upon creation, demos created in Reprise can be easily shared via email.
The User Interface is more tech-oriented than the formers', which may put off some users, but overall Reprise is a nice option for larger companies.
Storylane
Storylane is a relatively new player in the space.
Their focus is on creating a "show, don't tell" experience for its B2B product demos.
Instead of explaining to customers what benefits they can expect from a product, Storylane empowers businesses to directly show the benefits to prospects.
They do this by focusing on converting visitors to customers through a product tour system.
Once a user has created their product tour on a website, they are then able to send it to prospects via email.
Although Storylane is the smallest and youngest company on this list, it's one to watch.
They are currently offering a free trial for one demo, which may draw the attention of newer startups who are trying to be mindful of spending.
Final Thoughts
Not only do these four platforms streamline the process of creating and launching product demos, but their ability to offer insight and data-driven metrics helps SaaS businesses to thrive.
Over the next few years, as the SaaS industry continues its dazzling climb, B2B sales demos will become even more refined.
While remaining central to sales teams, we're likely going to see their technologies enhanced and infused with AI tools, pushing demos even further than what was once thought possible.
This is going to be an incredibly exciting decade for SaaS, especially with these companies paving the way.