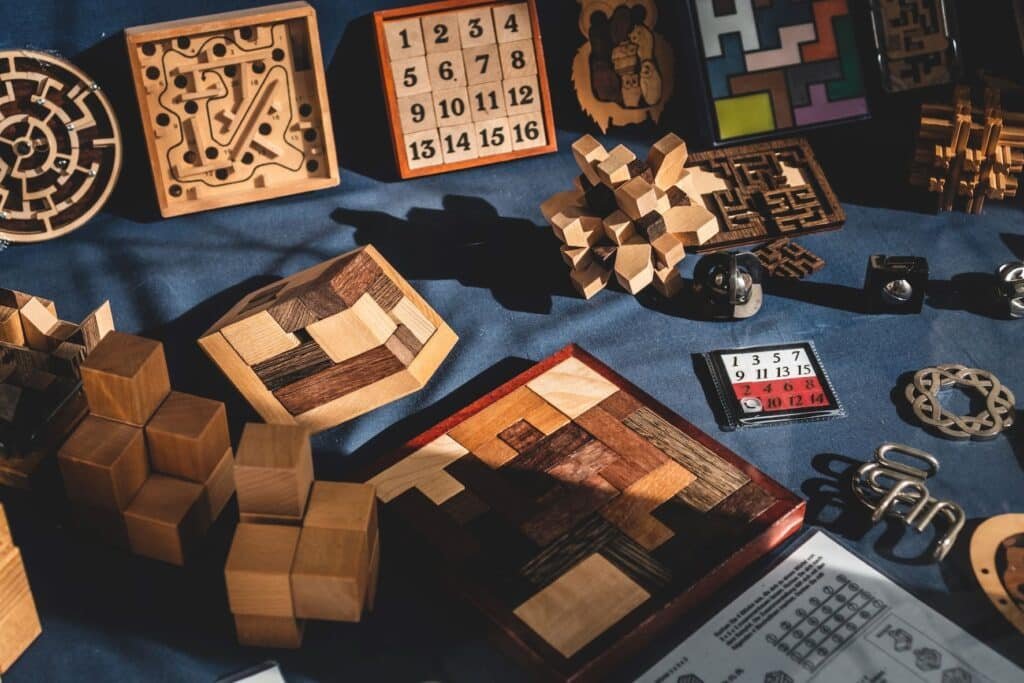 Puzzles are an old game that is still super popular today. Around the world, hundreds of thousands of people are still solving puzzles. And they are willing to spend big money on new puzzle kits!
So, while selling puzzles may not be very impressive, it can be a fantastic and even lucrative idea. As long as you do it right, of course
In this article, we'll tell you all the secrets you need to know to succeed.
Producing Your Own Puzzles
Some puzzle stores buy and re-sell puzzles from other brands. That's a legit business model but it's not going to get you far. To be successful, you need to make and sell your own puzzles.
Fortunately, it's pretty easy!
There are many puzzle design tools that you can use to make your customized puzzles. An example would be this tool that can help you create your crosswords. Use this tool with a dictionary or a thesaurus, and you're in business!
But like we said, crosswords aren't your only option. You can pick from jigsaw puzzles (the most popular) to simple word games. And if you have tools like a 3D printer, you can make puzzle toys like Rubik's cubes pretty easily. They fetch a higher price on the market than pen-and-paper puzzles like crosswords.
Set Up Your Own Shop!
Now that you have designed and made your puzzles, the next step is to put them on the market. The Internet can help you with that.
You can use e-commerce platforms like Amazon. With a few clicks, you can create your own stores and connect to millions of customers worldwide! You can join Amazon free of charge. They also provide you with every tool that you're going to need to develop and market your business.
But a big disadvantage with Amazon is that buyers must go to Amazon to find your products. Sure, it's the most popular e-commerce site on the planet. But you will miss out on marketing and branding opportunities.
A better alternative is to create your own store and sell independently!
Create and design your own website with your own templates and themes. Yes, it's a bit more complicated and expensive than using Amazon. But you will have more control and enjoy more flexibility over the running of your business.
For example, start with designing a beautiful webpage. Then, give your shoppers a great check-out experience. People will flock to you more often when they crave a good puzzle to solve! Amazon doesn't give you that.
What Are Some Good Ways to Sell Customized Puzzles?
1. Retail
This is the most "basic" idea out there: put all your puzzles on your webpage, stick a price tag to them, and call it a day!
When visitors come by your stores and they turn out to like any of your puzzles, they can buy the ones they like. Then, you ship them what they ordered.
But here's the thing: it won't bring you sustainable value. People come and go. Who knows, they may only buy from you once and never return again. You'll never know for certain how much you're going to make every month.
That's where the next idea comes in!
2. Sell Puzzle Subscription Boxes
The idea is simple. The customer pays you a fixed amount every month. And each month, you will send them a box filled with curated puzzle sets and board games.
It's a win-win for everyone. Your customers get to enjoy new, challenging puzzles every month, and you get to boost your income!
Compared to retailing, your income is far more predictable with a subscription model. You get a virtually fixed amount of revenue every month. So, you don't have to look at your financial reports every month and hope you're "selling well."
Subscription services are also quite flexible. You can offer monthly, quarterly, bi-annual, or annual subscriptions. Whatever suits your fancy!
People can try out your service as monthly subscribers. And if they like what you offer, they can choose to subscribe to longer packages. When people begin to do that, you know that your business has picked up and you're on the right track!
If you're wondering how to set up such a subscription service … it's a lot easier than you think.
There are a lot of services out there that can transform your business into a subscription-based business with a few clicks. Upscribe is a good example of this type of service.
3. e-Book or Kindle
This idea may sound a bit strange, but it's actually a very popular idea. Especially among businesses that sell word-based puzzles or word games like crosswords. Print all your puzzles onto PDFs or e-Book format files. Then, upload them onto marketplaces like Amazon.
When people buy them, the puzzles are delivered instantly to their devices and they can play right away.
Since all the files are electronic, you don't have to spend anything to produce them. That improves your revenue.
4. Make Hard Copies of Your Puzzles
This is the opposite of the above idea. Instead of selling your word puzzles as electronic files, if you want, you can pay publishers to make hard copies of your puzzle books. You can either sell these books on your website or through major retailers like Barnes and Noble.
5. License It Over to Big Companies
Our last suggestion is to license your puzzles out to big toy or puzzle companies. They will handle most of the hard work for you, like manufacturing and marketing. You will be paid royalties with each sale.
Of course, the biggest issue here is that once your puzzles are licensed away, you basically lose control over them. So, we don't suggest this as a long-term strategy.
Conclusion
The fun of solving a difficult puzzle is timeless. And if you capitalize on that, you'll become successful in no time! We hope that this guide has given you a better idea of how to set up and run your new puzzle business.