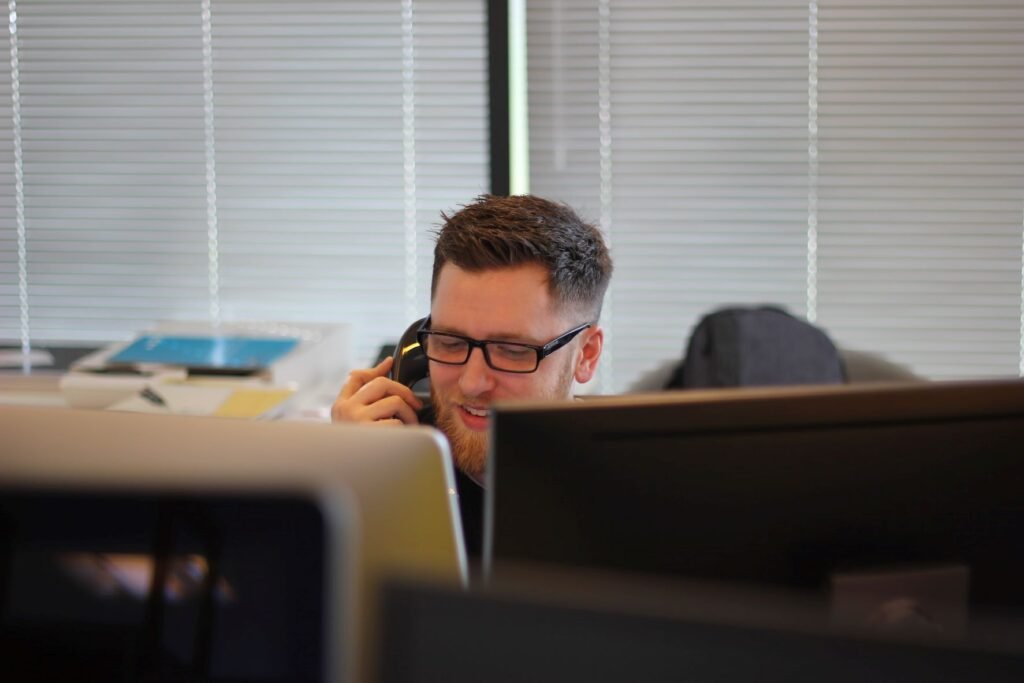 Call tracking is one of the most advanced analytics tools you can incorporate into your business for a number of reasons.
To give you a clearer idea of how this is the case, this article will take you through what call tracking is, how it works, and what it can bring to your business.
What is call tracking?
Call tracking is an intelligent software that lets you track every customer call in your business, as well as receive a range of beneficial data on each interaction.
Not only this, but you'll also receive a wide variety of detailed insights and reports on customer engagement across your marketing.
These expert analytics will give you a full overview of your marketing performance, and show you how effectively each activity, campaign, and channel is generating leads and sales.
How does call tracking work?
For every call, you'll see important data such as – caller area code, caller phone number, whether the call was answered or not, the abandonment rate, the ring duration, and more.
For a more in-depth look at customer engagement in your marketing, the software will provide a range of metrics such as:
Marketing sources which are generating customer calls – The software can assign dynamic phone numbers to help you trace the specific journeys of every customer who calls you. This includes all the touchpoints they visited before, during, and after they called you. For instance, you can see the number of customers who clicked a link to your website on your Facebook page before calling.
The activities producing your inbound enquiries – When you receive an inbound enquiry, you can use the software to see every activity the customer interacted with before making their enquiry.
Keyword performance in your call conversations – You can establish a range of important keywords that are relevant to your business, and the software will pick up these words if they're mentioned in any call conversation.
More granular data on your website visits – By attaching Urchin Traffic Monitor (UTM) tags to your URLs, you can allow the software to provide more granular data for your website visits. This includes every activity a customer funnels through before reaching your page.
Google Business Profile interactions – With the use of static phone numbers, you can view the number of customers who call from your Google Business Profile.
What can call tracking bring to your business?
Call tracking can bring a whole host of benefits to your business, including:
Full visibility for your marketing performance
With call tracking software, you can have a clear picture of how effectively you're generating leads and sales, with intricate analytics for your marketing.
Using the insights and reports, you can create customer journey maps to outline the exact interactions that customers have with your business.
This includes the level of engagement being generated from every area of your marketing – each activity, campaign, and channel.
Therefore, you'll know what your marketing strengths and weaknesses are, and which areas to address in your new strategies.
Improving your PPC strategy
Another benefit of call tracking is that it can help you optimise your pay-per-click (PPC) ads.
The software can show you how many leads and sales are being generated from each of your PPC ads, and how crucial they are in the customer journey.
For example, you can see how many customers funnelled through a PPC ad and then went on to make a call or a purchase.
Once you know which of your PPC ads are most effective, you can focus more on developing these successful ads, and withdraw investment from ads which are failing to produce significant engagement.
Not only will this lead to a more successful structure for your PPC ads, but it will also help you be more cost-effective with how you manage them.
Now you know what call tracking is and some of the benefits it can bring to your business, will you be implementing your own software to experience it for yourself?