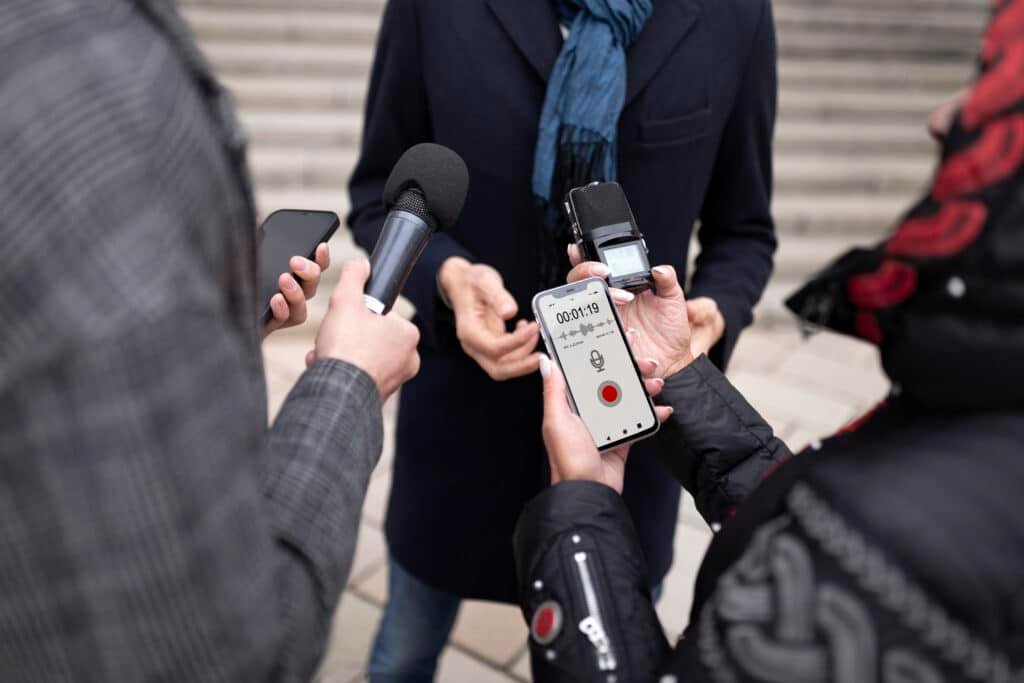 In today's multi-media world, the lines between the traditional disciplines of marketing and public relations have blurred and integrated PR has emerged it's a powerful evolution.
Integrated PR blends traditional strategic PR and tactics with newer digital techniques, and a more brand-led holistic stance, to create a seamless and consistent brand experience.
PR is about communicating to positively engage with an audience. The demands of the engagement change depending on the communications need and it's objective.
That objective might be to support sales, traditionally more the remit of the marketing function. It might also be to position, educate or influence think social media influencers at their most effective. It might be to discuss and persuade the likes of planning consultation where putting a case can make or break a project. It could be to protect a brand in the waves of an issue or crisis. The objectives when talking with a potential employee will be different than for a potential investor and the message needs to respond to that.
It's about giving any communication the best possible chance to deliver the desired outcome. For brands that means positioning, engagement, authenticity, and the all-important development of trust. It also means talking with, not at audience engagement is a two-way street and listening and having conversations are important.
As a leading PR Agency, we understand the premise of integrated PR starts, as everything should, with strategy:
To determine that, we assess what are the commercial objectives of any campaign.
Review who you need to talk with to achieve that they are audiences, and we must ask what's in it for them. What do they want to hear about?
Then look at where those audiences are and how you can reach them.
From these questions, we determine our strategy.
Then the integrated PR tactics we'll work to deliver it.
People interact with brands across lots of channels and in many ways. The brand is about triggering an emotional connection. Do I trust this brand, does it resonate with me and my lifestyle? Waitrose, ASDA and Lidl may be very different brand propositions, but we know exactly what they each stand for – and connect with them or not for that reason. We must trust a brand to deliver what it promises.
What tactics might an integrated PR campaign include?
A website is usually the primary asset in an integrated PR campaign. Everything else is designed to funnel audiences into it to support brand engagement and ultimately conversion.
Your website, as well as everything else you do, of course, has to be totally on brand. It sounds obvious – but it's tough to put together a website and they age quickly. The clarity of consultancy really helps to cut through the noise of website performance and make them brand-powerful and easy to navigate. If your website isn't right rest of your integrated PR tactics are whistling in the wind.
Traditionally handled by highly specialist teams in a rapidly changing environment, SEO and PPC are essential to any performing website. But integrated PR content brings these to life, making websites genuinely engaging and reinforcing the brand at every turn. It's a balancing act between being found and being liked.
The content you create reinforces the success of your website and all elements of PR. Blogs, white papers, news pieces, guest posts, interviews, features, infographics and polls all have their part to play in the integrated PR plan. Critically, although they support the discovery of a website, they also hit the mark with engagement.
The term media relations has evolved. National, regional, local, broadcast, consumer, specialist, vertical and broadcast – print and online versions – all, some or none may feature in an integrated comms campaign.
All manner of social media, including LinkedIn for the B2B client. Working to a clearly defined social strategy and using as many tools as possible to ensure awareness and engagement. Using multi-media to present the brand and liking and commenting to foster warmth.
Influencer campaigns don't have to cost a fortune. It depends on the audience you want to engage. For example, if you're a niche or geographically defined brand, the micro-influencer can be just as influential as the macro and at a fraction of the cost. Be clear about what you're trying to achieve.
Probably one of the few disciplines the PR professional doesn't consider part of the integrated PR remit, even this has a part to play on the likes of social media or PPC.
More traditional techniques
Email marketing, newsletters, networking, referral, advocacy, seminars and events all still have their part to play but have taken a back seat to the modern big boys.
The key thing for integrated PR is that each of these elements is in a cohesive message clearly, delivers consistently and reinforces the other. Without this, there's a risk of creating noise rather than delivering impact in a campaign. The result is a lack of authenticity and it's this that is at the heart of every brand.
Every step of the brand journey must be consistent and integrated to ensure loyalty. From the first time, someone hears of your brand, to navigating the website for the first time, experiencing the offering first-hand or having to speak with customer services. It's all about emotion.
So, whatever our brave new world has in store, that premise is a constant. Integrated PR is an excellent, responsive and flexible way to support it.
Written by Graeme Patfield, Director, Polymedia PR