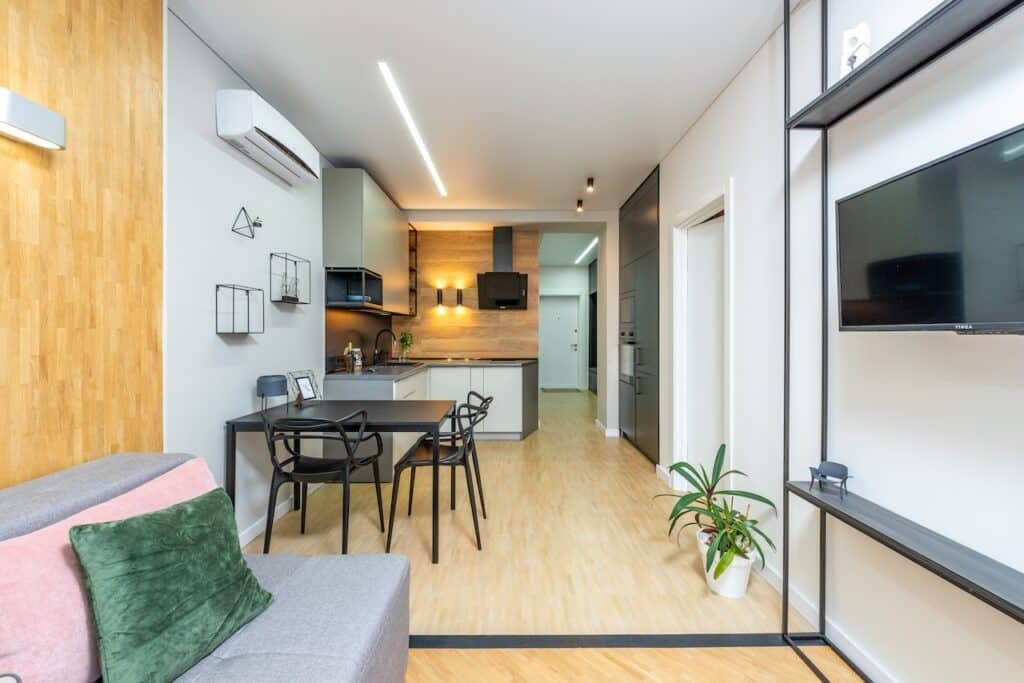 Are you looking for an air conditioner that is both efficient and affordable? If so, then you should definitely consider investing in a Mitsubishi air conditioner. These air conditioners are some of the most popular on the market and for a good reason. In this article, we will take a look at some of the features that make these air conditioners worth your investment. We will also provide an overview of the air conditioners so that you can make an informed decision about which one is right for you.
So, what are you waiting for? Keep reading to learn more about them and how they can benefit you!
Why Do People Buy Mitsubishi Air Conditioners?
As experts on Mitsubishi air conditioners, Socool know that these units were made with one goal: to offer the most comfort over the product's life while safeguarding the environment. This is used at every point in the lifecycle of a Mitsubishi air conditioner, from the drawing table to the recycling centre.
Mitsubishi Electric's goal is to make the best heating and cooling products, so it's not surprising that their air conditioners are becoming very popular worldwide. This is particularly true in offices that need to keep the right temperature. A Mitsubishi air conditioner might be just what your office needs. Here are a few reasons why you might consider getting this air conditioner.
They Put an End to Office Fights!
Studies done in the last few decades have shown that the temperature in the office can affect how productive people are at work. One study estimated that one in five staff have gotten into a fight with a coworker over the air conditioner remote, and 18% of the people surveyed said they had changed the temperature to their liking without anyone knowing. But this doesn't have to be a problem with the MSZ-LN series of air conditioners from Mitsubishi Electric.
They Can Help You Find The Right Temperature.
As you might expect from Mitsubishi Electric, their new air conditioners have the latest cooling technology. Each MSZ-LN Mitsubishi air conditioner has a cooling power of up to 6.1kw and therefore is made to be as cost-effective and energy-efficient as possible. It includes a double flat design that aids direct airflow and a sensor that can tell from body heat if people are in a room. These air conditioners have an I-see sensor that looks at the people in a room, adjusts to where they are standing, and looks at their body temperature to decide whether to cool the room more or less.
They are Stylish.
Mitsubishi Electric also did everything it could to make its new MSZ-LN line of air conditioners. Such indoor air conditioners come in pearl white, onyx black, and ruby red, which are all great colours for any office. For added style, they furthermore come with room controllers that match. These air conditioners were made with Replace technology, and when you put them in your office, you can save money by using the pipes you already have. The noise level of these air conditioners is only 19dBA, which is lesser than the sound of a whisper, so you can also expect them to be as quiet as possible.
Mitsubishi Electric also made the MSZ-LN series of air conditioners so that they are easier to maintain. Each air conditioner has a Quad Plasma Plus Filter that makes it easy to get rid of tiny particles. It also includes a dual-barrier coating that keeps dust and grease from building up.
They Use Less Energy.
Mitsubishi puts a lot of effort into making air conditioners that use less energy. We have a lot of experience with these air conditioning units and have seen how useful they are. With the appropriate Mitsubishi air conditioners, you might be able to cut down on wasted energy in your home or office. This could mean lower monthly electric bills. This decrease in energy use also means less damage to the environment.
New Technology Air Conditioners.
Mitsubishi air conditioners are powered by the "Poki-Poki Motor," a unique motor that Mitsubishi Electronics in Japan made using a technique called "joint lapping." It runs on a high-magnetic, high-density force, ensuring the Mitsubishi air conditioner works well.
When they set up these air conditioners, they have a magnetic flux vector sinusoidal waveform drive, which is a microprocessor that changes the electrical current waveform of the compressor motor into a sine wave. This makes the air conditioner run more efficiently and wastes less energy. There is also a vector-wave eco power converter, a pulse amplitude-modulated control and power receiver, and twin LEV control in Mitsubishi air conditioners.
Mitsubishi Makes Air Conditioners For Everyone.
These units are designed to save energy, work well, and need little maintenance. Mitsubishi has made a wide variety of air conditioners to meet the needs of all customers.
As experts in these air conditioners, we install different Mitsubishi air conditioning units, from simple air – conditioning to more complex ducted air-conditioning systems. These units use the best technology from Mitsubishi Electric and meet the highest quality standards. No matter what kind of building or how big the room is, the company can meet the needs of its growing number of customers.
You can know more about us here at https://www.socool.sg/about-us/.
Investing Your Money Is A Great Fit
The expertise of our installation specialists and the fact that the company makes only the best products, like Mitsubishi Air Conditioners, will help ensure that your house or office is the most comfortable place you can be.