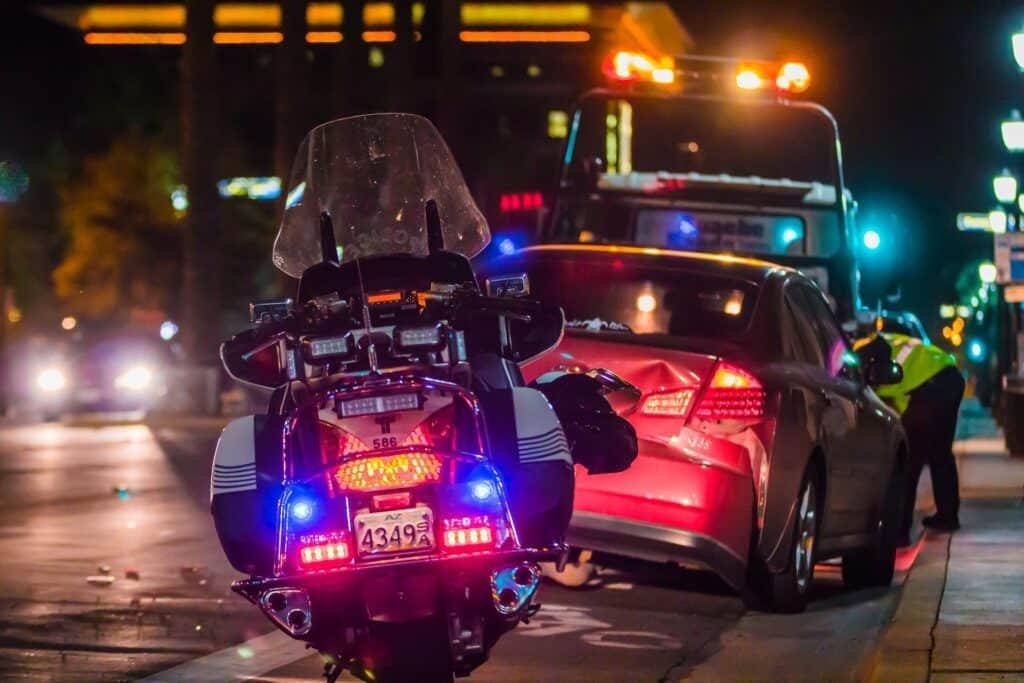 Being involved in a car accident is an incredibly stressful experience. However, when you have considered in advance what you need to do, and not do, then the situation can be easier to get through.
While the car accident claims process can vary depending on who your insurance company is, there are some key actions that are the same. In this guide, we're going to provide you with all the information that you need to know if you find yourself in a car accident.
Immediately after the accident
As soon as you can, you must stop. It's a legal requirement for you to do this.
If you can't move your car, it's important to get everyone to a safe position away from the accident and other traffic. However, do ensure that the distance you travel could not be perceived as you 'leaving the scene.'
Switch the engine off and turn the hazard lights on.
Now that you're in a safe location take a moment to check yourself and your passengers for any injuries.
If there are no injuries after a minor accident, do make a note of it. You may need to provide this as evidence if there is a claim for injury later on.
If someone is injured or the accident is blocking the road, call for assistance from the police and ambulance service.
Being in an accident is stressful. So, remember to take some deep breaths and try to keep calm. Losing your temper is not going to make a difficult situation any easier.
It's very important that you don't apologize or take any responsibility for the accident. At this stage, it may not be clear who caused the incident until all the facts are considered.
When to call the police
You might not be sure whether or not it's necessary to call the police after an accident. Here are five situations in which it's essential that you do this.
When the other drivers involved in the accident left without providing their details
If the driver seems drunk or under the influence of drugs
If you think that the other driver doesn't have insurance
If you think that the accident might have been caused deliberately
In the UK, accidents must be reported to the police within 24 hours and you could be in serious trouble if you don't do this. Other countries have different rules and this can vary state by state. If in doubt report the incident straight away to prevent any further issues.
What information must I give the other driver?
As well as notifying the police there is also a legal requirement for you to provide your name and address to everyone who was involved in the accident where there was damage caused or an injury sustained.
It might be tempting to make an agreement there and then at the scene of the accident but it's essential that this doesn't happen. At that moment you will not have a full understanding of the damage caused nor of any injuries that may take time to develop. Remember that only a doctor can assess you and it takes a qualified mechanic to give an accurate assessment of the damage to a vehicle.
How to remember the details of the accident
One of the easiest ways to make sure that you correctly remember everything is to take photographs. You might think that you'll remember the make and models of the cars involved but with the stress of the accident it's easy to forget information or for details to get muddled.
We recommend taking photos of any damage and the position of each vehicle.
Also, make a note of the following information
Exactly when the accident happened
Weather conditions and whether the road surface is wet, dry, or muddy
The type of damage caused and its exact position
Whether there are any injuries sustained.
If there are any witnesses then ask if they will provide their contact details.
Sometimes accidents happen when there isn't anyone around. This might be if you have hit a vehicle in a car park or damaged the wall of someone's home. It is incredibly important to leave your contact details somewhere that the owner can easily see them. Don't forget that CCTV is all around and there could be serious ramifications if you decide not to admit what happened.