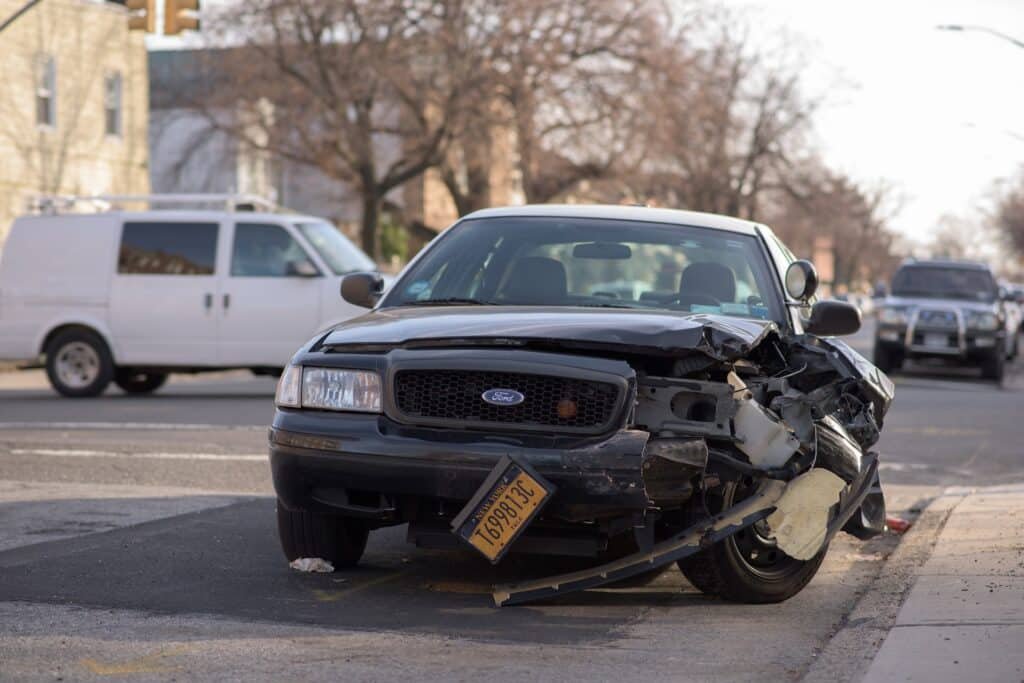 Many employers, business owners, and employees drive a company vehicle to complete their daily work and to serve customers better. Unfortunately, accidents happen, even in the company car. Having a crash in the company car may seem complicated, but it doesn't have to be if you have the information to help you understand what to expect should the worst-case scenario should occur.
Who is Responsible: Factors to Consider First
There are some factors that can affect the outcome of a company car crash, including:
Responde at Superior: Employers are vicariously liable for employee acts if the act took place during the time of employment to complete a work-related task. This means determining if the employee was completing their work or if they used the vehicle for personal purposes by:

Determining a Frolic or a Detour: The employer is not liable if their employee decided to deviate from the scope of his job, such as using the company car to go on a date or to meet friends for drinks, and then having an accident. The employer is only liable if the worker was using the vehicle clearly while doing their job, such as meeting a client, but missing a stop sign on the way and crashing.

The Other Party: Even if the other party who was involved in the crash is clearly at fault or accepts full responsibility, the frolic or detour determination is still a viable way to decide whether the employer or the employer can make a claim and settle it with the insurance company.
Other Factors: Other important factors that could affect liability include the insurance policy terms, such as excluding the company from liability in the event of an accident, or collision insurance limitations or restrictions. The state where the accident happened can also make a difference, depending on local jurisdictions.
Car Accidents, Liability, and Employment
Employees and employers have some specific rights following a company car accident, such as:
Damages: The employer can't make the employee pay any damages caused by the accident if the employee was acting within the scope of their job.
Job Loss: The employer can fire the employee if their actions were reckless or broke the company rules. The employee has the free will to quit their job, as well.
Rules: Employers should create guidelines for workers to follow when they use the company vehicle. Employees should protect themselves by learning about their employer's rules on company crashes before they start driving for them.
Details: Employees and employers both need to remember all the details of the event to recount it to the courts, so they can determine proper liability. Be sure to get the license number and insurance information of the other party involved and file a police report while the details are still fresh in your mind. Collect witness information and statements to make it easier for the courts to determine liability.
Getting Legal Help: What to Expect
Determining liability in the case of a company car accident can be complex, so you will want to consult with an experienced personal injury lawyer, such as those you can find at  https://www.brownandcrouppen.com/car-accidents/. It is quite likely your employer is going to hire legal representation, so it helps to have someone to protect your rights, as well. Before you go to talk to your lawyer, here are some questions you should be prepared to answer:
How did the accident happen?
What day and time did it take place?
Where was the exact location of the accident?
What was the roadway and weather like at that time?
Were other people or vehicles involved?
Did the police come to the scene and did you file a report?
Did you make or were you charged with any traffic violations?
Did anyone call an ambulance after the accident?
Did you or anyone else take any photographs?
Were there any media or TV crews at the scene?
Do you have any witness information?
You will also want to bring the following documents:
Information Exchanged: Bring any names and telephone numbers of witnesses and other parties in the accident, even if you've already contacted them.
Police Reports and Information: Give your attorney a copy of the accident report or anything else written by the police. If you don't have a copy of a police report, your attorney should be able to obtain one on your behalf.
Tickets from the Accident: If you got a ticket, such as "failure to stop," after the accident, let your attorney know about it.
Photographs: If the car sustained damage in the accident, take pictures of the damage to give to your lawyer. A representative of the insurance company may have also taken photos, so if you do not have pictures, provide the insurance information to your attorney, so they can get them for you.
Medical and Psychological Records: Provide your attorney with copies of any medical or psychological records that you have. If you don't have copies, give your attorney the name and address of any medical or mental health professional you have seen. Your attorney can obtain your records for you if they have your written permission.
A crash in a company car is a serious situation, but it can be resolved by following the proper steps. Getting legal representation is important in such complicated situations. Accidents happen, but creating company rules for everyone to follow can prevent them and save a lot of pain and legal trouble, too.
Jonathan Saunders is a business advisor who is always on the lookout for news and trends in the industry. When he finds them, he likes to share them by posting them on many small business websites.