The CBD Industry in Canada has been growing in popularity in the past few years. Many people are jumping in as a budtender, marijuana farmer, and other marijuana-based products producers or sellers. It seems like Canadians are going to be able to enjoy marijuana for many years to come and still be able to keep things fresh.
But the CBD industry is a bit different in the UK. The law can be tricky and confusing, and not uncommon for many people to be confused by it.
To summarize, in the UK, cannabis is still illegal as a recreational drug and only CBD products are legal. But, CBD products are legal as long as there aren't any trace amounts of THC. THC is illegal and can't be sold or consumed by anyone.
So, what could the UK learn from Canada's CBD industry? Let's find out how the CBD industry in Canada is better and should be adapted in the UK.
The whole industry is more organized
The law in Canada regarding the usage of CBD products is clear. Any consumption of cannabis products for medical purposes is legal and safe to use. People with prescriptions can easily get CBD products without problems whatsoever.
Industrial hemp is also legal for Canadians. This opens up so many options and possibilities for consuming cannabis. Weed enthusiasts can get what they need without having to hide from the law, and make the whole industry safer and regulated.
Also, despite the law, you can find many hemp-derived products being sold via online dispensaries and brick-and-mortar stores. You can't find these in the UK, therefore Canadians have more options to access cannabis products.
The CBD market is booming in Canada
Many experts have speculated that the CBD market in Canada is going to grow exponentially. Especially if the government were to allow the cannabinoid in natural health products.
Recently, the Canadian Health Food Association has released a report regarding the estimation of the CBD market in Canada. Apparently, it is at $1.9 billion, with a huge potential for exporting CBD to many other countries where it is legal.
So we know that despite already being a huge market, the CBD industry can get even bigger in Canada. Especially if the limitation regarding non-prescription CBD health products. Once the limitation is lifted up, you can expect Canada to be the centre of the CBD industry with huge export potential.
Some experts have estimated that the CBD industry could grow to $2.45 billion by 2023. Keep in mind that this growth could be triggered by one small change in the law regarding CBD products.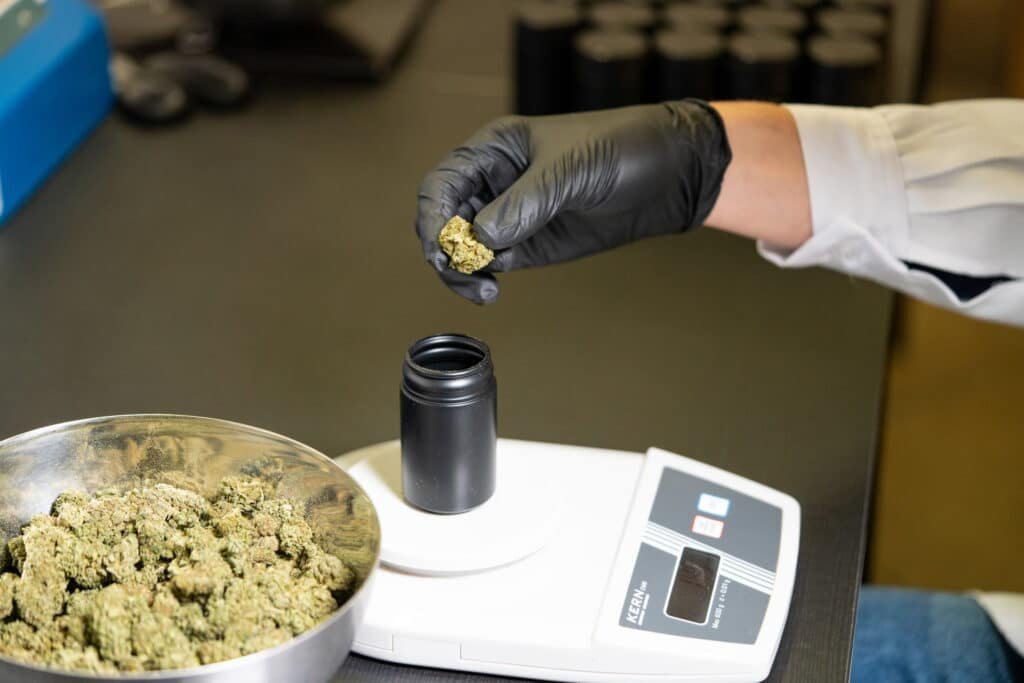 Canadian online dispensaries in Canada are superior
I was surprised when I heard about how easy it is to find online dispensaries in Canada. Their systems are easy to use and theoretically, I can get the products that I want without waiting too long.
There are many online dispensaries available, with each is offering many unique and attractive products. Some products are even rare and only available for certain periods.
And it's not the wide array of options, but the amount of information that you can read about the products themselves is vast. Many beginners would be able to know a lot just from reading all the information from these online dispensaries. Add user reviews, and you have the complete information you need before making a purchase.
This creates a complete and safe experience for everyone. Especially when it comes to CBD products, where informed purchases and consumption are crucial to making sure that everyone is doing it properly. Despite the massive selection online, people are still searching for cannabis stores locally. They use terms like "CBD oil near me" according to CBD Oil Canada Guide, a leading authority in the Canadian CBD comparison market.
Edibles are thriving
I also want to add that the edibles market in Canada is great. So many edibles available, and you are free to choose what you want. This is something that you won't be able to find in the UK. People are competing with each other to make the best tasting and high-potency edibles possible.
Also related to the above mentioned online dispensaries, you can easily get your edibles from them. Edibles are also a great alternative to smoking marijuana as they are safer for the lungs.
Conclusion
There are many things that the UK could learn from the Canadian CBD industry. Ease of access, flexibility, and versatility are three main things that the UK should try to achieve. In the future, the CBD industry is only going to get bigger, and it won't be a surprise that Canada is going to be the leading country.