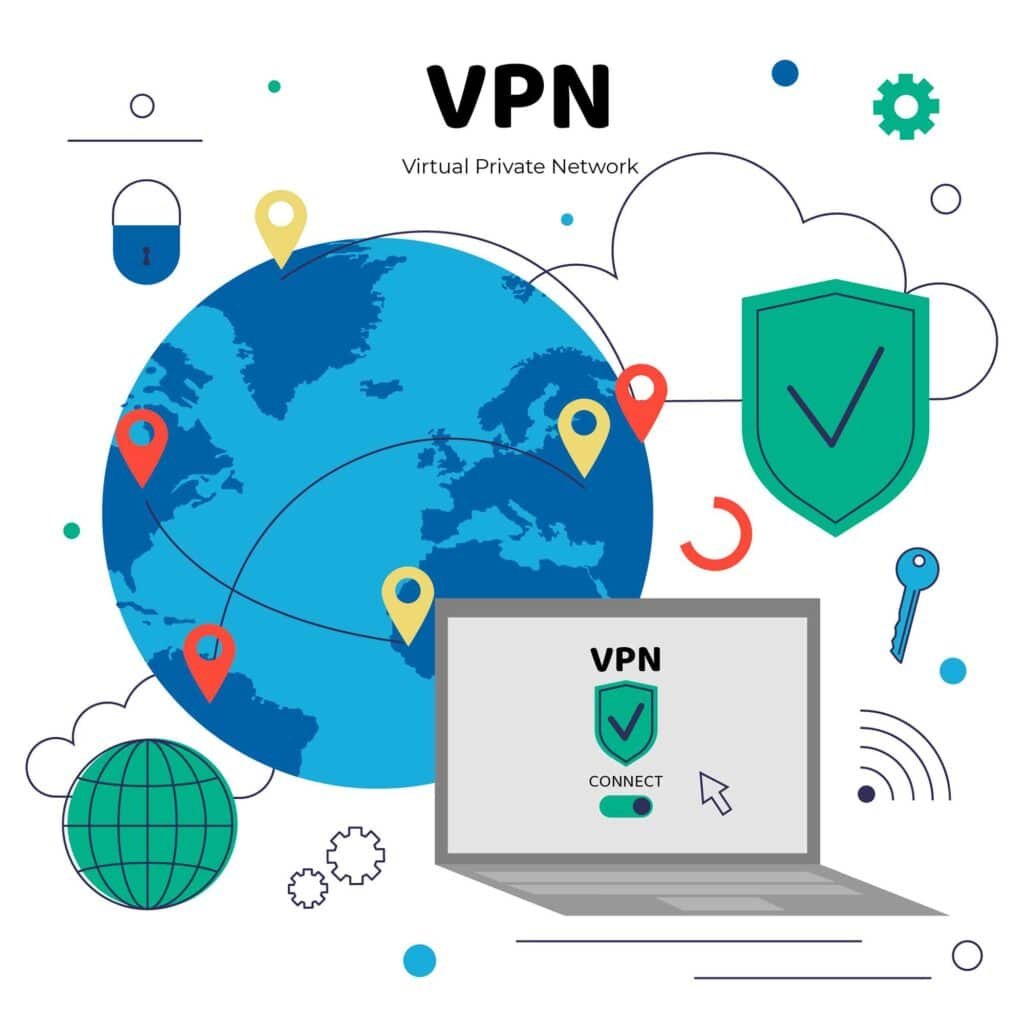 Digital marketing is used to increase a brand's online visibility. It utilizes a variety of well-known ways to make a brand visible to users. But the most critical aspect that is overlooked in the process is data security.
A Virtual Private Network (VPN) is a data security essential for ensuring safe and secure communications. As the risks of cyberattacks increase, enterprises and people are turning to VPNs to protect their internet usage. They also use VPN to access material in a specific location or state. As VPN becomes a more powerful tool, it is critical to understand how it may help your campaigns and reward you in the long term.
The role of VPNs in digital marketing
Digital marketing is one of the most necessary jobs in the world today. Digital advertising generates more revenue for the world's two largest websites, Facebook and Google, than any other source. In 2022, Google made over 200 billion USD in ad revenue.
Of course, digital marketing is much more than just advertising. Content and copywriting, social media management, and many more disciplines play essential roles in marketing brands and websites, with a lot of overlap between them.
The effectiveness of digital marketing primarily relies on having access to as much data as possible, including personal information, browsing patterns, location data, and other information. However, as more internet users take precautions to safeguard their online privacy through a Free VPN, online marketing professionals confront increasing obstacles.
How do VPNs impact digital marketing?
On the side of regular users, a VPN diagram has various practical uses. They may disguise their browsing data from their ISP and other network users, modify their perceived location, avoid monitoring across multiple websites, and much more. While internet privacy should be praised and supported, it might make specific more traditional digital marketing approaches more difficult.
For example, reporting tools from Google Analytics can only create data depending on what they see. While every visitor is important, there is always the possibility that they are different from who they appear to be. Analytics software cannot look past a VPN and will provide data based on the information supplied.
Only recently, most mainstream users were unaware of the vast quantity of information available on the websites they frequent. It's only natural for digital marketers to expect caution from internet users these days.
There are several approaches to addressing these difficulties, including abandoning outdated strategies that will fail as privacy awareness grows. However, one of the most effective strategies is emphasizing first-person information supplied directly by potential clients.
How VPN technology benefits digital marketers
While VPNs can have a negative impact on digital marketing efforts from the everyday user side, let's look at how VPN technology can help boost digital marketing campaigns.
Gain a competitive edge
If your products or services work better than your competitors, you have the edge over them. Digital marketing strives to give you an edge by delivering information about your competitors' tactics and what your rivals are up to without being detected.
The most effortless thing to do to monitor your competitor's activities is to visit their website often. But you would want them only to spot your address occasionally. A VPN service allows you to conceal your IP address. This means you can track your competitors discreetly and conduct a competitive analysis to create compelling campaigns.
SEO insight
VPN technology is helpful in Search Engine Optimization (SEO) studies since it provides insight into the needs of your client's target audience, who may be in a different location. You may browse or complete a survey of your client's demands by connecting the VPN and an external server.
SEO gives your company a ranking that allows you to determine whether or not your digital marketing strategies are effective. A VPN can also help you boost online security and access geo-restricted websites.
Improve overall security
Since digital marketing deals with sensitive information about a company and its customers, it is critical to keep the data secure. As it travels the open network, a VPN for marketing is crucial. VPN protects your connection by employing end-to-end encryption, which increases overall security, whether you're using Wi-Fi or mobile data.
Work remotely with ease
Digital marketing is one of those rare occupations done from any place – your house, a café, or an office. Although your location has little to do with your profession in this scenario, certain countries set restrictions that may prevent you from working remotely. Furthermore, if you use public Wi-Fi, data hackers and fraudsters may exploit the situation.
However, you can eliminate this problem by utilizing a reputable VPN service. It will let you communicate with clients and access vital data without worry of being detected.
The bottom line
VPN technology can benefit digital marketers and help them to build successful campaigns. Get a competitive edge and enhance your SEO capabilities with a VPN while safeguarding your online activities.