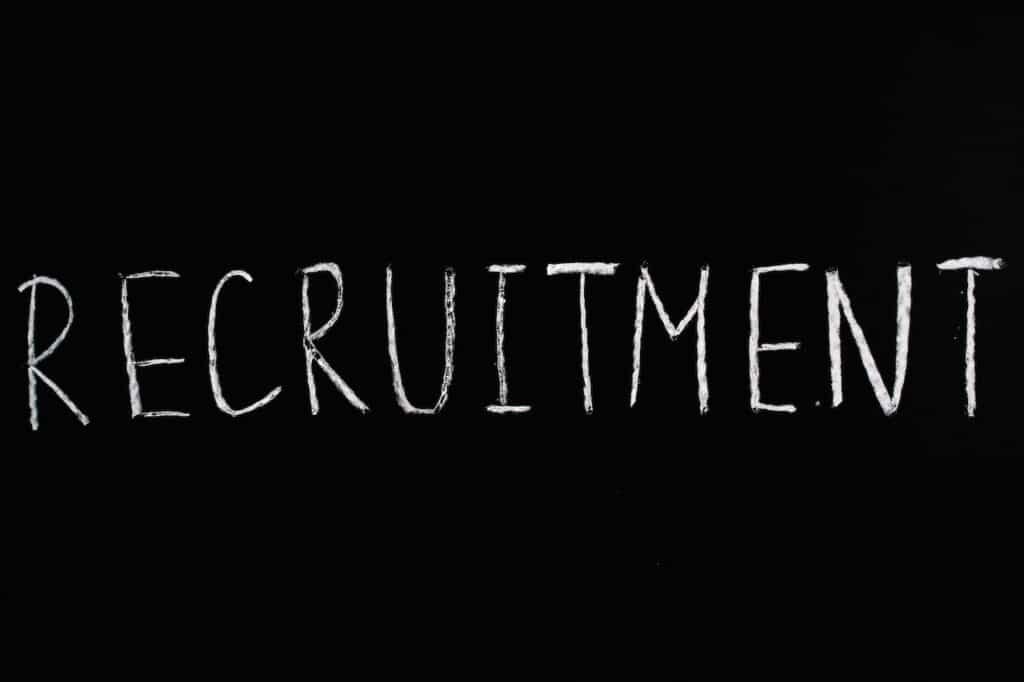 Hiring employees is a systematic process that has reputational and monetary consequences. Taking the time to find the right person might seem daunting and may sometimes be time-consuming. But it is important to do an employment background check and create a list of skills you will be looking for in the candidate, to avoid any future disruption. You cannot expect an organisation to reach its peak without skilled manpower. So here are 10 things to focus on while interviewing and recruiting a potential candidate.
1. Plan and Process
The key factor while interviewing the candidates is not to hassle. Prepare a plan and process them accordingly. Care should be taken to put more focus on creating performers. Job Titles and department names are very important. There should be a clear description of the following factors.
Job Analysis
Job Description
Job Specification
Candidates will thus get a clear idea about the job requirements and consequently, that will assist employers to choose the ideal candidate.
2. Job Outline, Challenges, and Hierarchy
Set a detailed job description, hierarchy level, and challenges before going for the recruitment process.
Job Outline
Job purpose and importance should be mentioned in the job outline or job summary. This will keep the interviewee motivated towards their contribution to the organization. The job outline should cover the following necessary details.
Job Purpose
Job Significance
Job Value
Job Challenges
Before hiring a new member for the workforce, a set of challenges for the particular job need to be prepared by the interview panel and interviewees should be evaluated accordingly. It is important to address the following job challenges.
Deadline
Punctuality
Quality
Accuracy
3. Setting Expectations
Prepare a list of activities, roles, and goals for the employee beforehand to be asked during the hiring process. It ensures a healthy comparison between the required skills and expectations for the job. A good way of efficient communication and understanding the candidate's competency is to ask him about his goals.
4. Office Culture
According to the nature of the company, office culture may vary. For instance, work hours can either be fixed or flexible. Cultural misfit candidates will not make a good employees. He will eventually lose enthusiasm and might even be the cause of demotivation for other employees.
An open discussion and conversation about a dream job and situation-oriented questions will enable the employer in understanding the potential employee better. This will give an idea of whether he is a team player and enjoys working collaboratively or he is a lone player and is more comfortable working in isolation. Depending on the office culture you are opting for, you will be able to decide whether he fits into it or not.
5. Assess Performance, Potential, Skill, and Will
A competency framework is important to evaluate a capable employee or manpower. An employee needs to have a blend of the following four qualities to become an asset to the company.
Performance: To assess performance, you need to check the employee's scorecard, mark sheets, references, long gaps in career, job-hopping, talent progression, and promotion in the previous office.
Potential: It refers to the possibilities of future growth which can be evaluated by situation-based questions.
Skill: It measures the person's knowledge and ability to complete a task swiftly.
Will: Without determination and will, knowledge and skill are incomplete.
6. Soft Skills and Hard Skills
Skills can be acquired with regular practice. Both soft skills and hard skills are important factors while successfully carrying out a task. So it's necessary to check and evaluate them before hiring.
Soft Skills:
It includes communication skills, work ethic, patience, leadership, motivation, critical thinking, persuasion, problem-solving ability, decision-making ability, time management, listening skills, public speaking, verbal and visual communication, teamwork, thinking outside the box, willingness to learn, adaptability, flexibility, truthfulness, and honesty.
Hard Skills:
It includes functional core competencies, mathematical algorithm proficiency, and technical IT knowledge.
7. Background Verification Reference
A background check is a must before hiring someone. Along with social media, a quick Google search on the candidate's name is a good option to see what comes up about the person on the internet.
It is necessary to check for criminal records and credit history. A person with a bad credit history will have more pressure and will more likely be unmindful towards work. You need to get details of the bank statement and the hiring status of the previous jobs.
8. Internal Rotation or External Hiring
Before hiring a new employee, if you have a lot of manpower, you need to decide whether Internal job rotation or internal job posting will serve the purpose. Sometimes an employee shows more skill when shifted to a different department. Without discussing with the department employee, bringing an external person might not be well received by the team. This might create tension and dispute.
Talent progression leaves a positive impact on employees. It is wise to take cross-functional people for the recruitment panel. So that they can give evaluations from different points of view. Afterward, a common opinion can be taken into consideration.
9. Documentation and Personal Profile
Once the candidates are selected, their profile documentation needs to be completed. This record is kept for every employee of the organization.
Personal File:
A personal file includes the following documents.
Joining letter
Last Relieving Letter
Last bank Statement
Photographs
Overall Qualification:
Certificates of the following qualification are required.
Education
Experience
Skills
Expertise
10. Company Process Induction and Orientation
Lastly, proper orientation is to be given to the newly recruited employee for a better understanding of their work. Try to keep senior members of the company to do part of the induction. The introduction with the coworkers will let the new employees be a part of the organization. Some of the working conditions and induction policies that are incorporated and introduced to the employees are as follows.
Human Resources (HR)
Accounts
Job Title
Pay Grade
Department Name
Reporting Person
Start Time and Finish Time
Work Hours
Lunch or Tea Break Timings
Leave
Allowances
Travel Hours
Location
Overtime
To sum up, a group of skilled, motivated, and dedicated manpower is imperative for a successful organization. So take the time to find someone who is not just technically capable but also a good fit for the company.