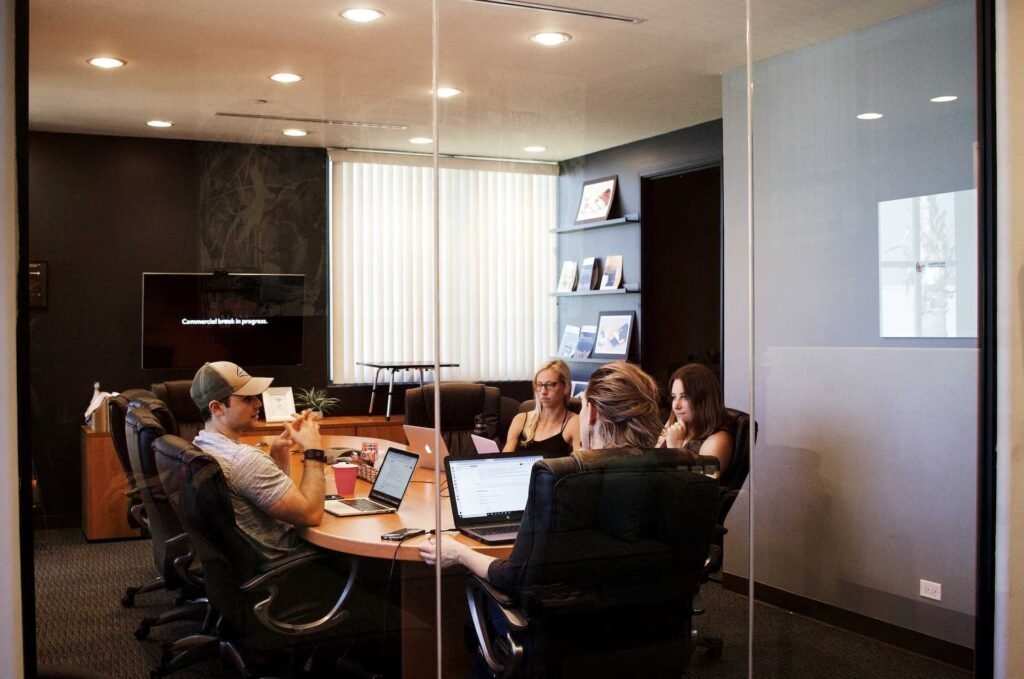 Perhaps you're a great candidate for a job role, but chances are you're not the only one. There's stiff competition in many industries and professions. You're in a competition with others with an exceptional track record and great personality. However, when you come prepared, you can beat the competition.
Eight Ways to Nail that Job Interview
Interviewing for a new position can be the most challenging part of the entire job hunt. You spend hours preparing answers for the questions and putting on your most confident face for the recruiter. Your goal is to make a positive and memorable impression. However, following these eight tips can help boost your chances of standing out in a job interview.
Emphasise Your Skills
Discussing your experience and past accomplishments during an interview is easy when you fully understand the job description. Interviewers want to know whether your skills match the position. Ensure that you know what skills give you an edge. Having a professional CVMaker to create your CV can help you stand out in the interview.
A professional CV writer ensures that your strong skills stand out. Therefore, any responses that you give during the interview will be fully supported by your CV.
Ensuring that your responses always emphasise how your skills and experience benefit the firm is crucial. Display yourself as someone willing to learn and lead others. It's a sign that you're a potentially great asset to the company.
Maintain Eye Contact with the Interviewer
It's normal to get awkward and fidgety in an interview. However, you should try to stop the urge to fiddle with something, shake your legs, get distracted, or look away from the interviewer. Pay full attention and actively listen to the interviewer as they are the most important person at that moment.
You should make it obvious to the manager that you are interested in the position. Avoid being hard to get, as it's a recipe for failure. Managers are interested in people who show intense desire for the role.
Stay Up-to-Date with Current Industry Trends
With a lot of competition in the job market, employers seek individuals who are interested in their jobs. Knowing your industry's latest news shows your appreciation for the most significant market trends and influencers.
You can stay up-to-date by reading publications that probe into relevant subjects within your industry. Also, follow popular influencers on social media so as to get informed opinions.
Furthermore, you can attend events, subscribe to relevant industry newsletters, and join online group discussions. During the interview, ensure that you include insightful details to show your knowledge of current affairs in the industry.
Be Authentic as Possible
Present yourself as a positive, enthusiastic, and motivated individual. Be your true self and avoid any pretences. Let the potential employer know the real you.
Avoid acting like a corporate drone by throwing in jargon and buzzwords. Pretending to be someone else is the worst mistake you can make. If you can't be the same person when you start working, then you are going to have a rough time.
Presenting a positive image of your current or former employer and colleagues is also essential. Mentioning negative things about them shows the hiring manager that you are untrustworthy. It tells them that you will also badmouth the firm when you leave.
Besides having the right skills, you need to win over the interviewer with your good attitude. Always listen keenly to what is being said. You can then reframe their thoughts to show that you understand and are paying attention.
First Impressions are Important
If you're attending an office-setting interview, ensure you are dressed appropriately. Also, check other important details like the commute in advance to avoid running late. When you get to the premises, walk confidently and be polite to everyone you meet.
The initial meet-up with people currently at the potential job counts. Your politeness will not go unnoticed as they are likely to put in a good word for you to the hiring team.
If it's a video call, prepare everything beforehand. Ensure the background, lighting, audio, and internet connectivity are good. Remember to look straight at the camera, but don't stare too hard.
You want the interviewer to like you. But it takes more than having the right skills. Employers are always looking for individuals that they're comfortable with. They want a person that's easy to deal with and with a positive attitude.
Practice Common Interview Questions
One of the quickest ways to fail an interview is attending one without practising even the most basic questions. Practise some common questions to have confidence when speaking about yourself and your accomplishments.
An example of a question you might be asked is to tell a little about yourself. Practising this question allows you to give the best answer that clearly explains your desires and interests.
In other cases, you may be asked more direct questions. For example, you may be asked why they should hire you. Knowing the answer to this question allows you to clearly state your skills and how they match the specific position you're interviewing for.
Ask the Right Questions
This is another important tip to consider if you want to pass that interview. You need to come up with relevant questions to ask the hiring managers.
You can start by inquiring about the daily tasks involved. This way, you can gain in-depth insight into the role while allowing you to identify useful skills.
Also, inquire about the organisation of the particular department or team you will be working with. This shows them that you're ready to work in a team and opens the way for you to share your past collaborations.
Ask the interviewer why they chose your resume over others. This question forces them to think about all the positive things in regard to your experience, good qualities that fit the position, and your background.
You can inquire about what the next steps are and when they are likely to reach out. It shows your interest in the role and that you anticipate moving forward.
Research the Company
You can impress the interviewer and leave a lasting impression by researching their company. Although you've held a similar position elsewhere, showcasing how you know the company you are interviewing with has its own positives.
Try finding out about the people with whom you'll meet. You can find information about them online. Learning a few things about the interviewers allows you the chance to engage in small, relevant talk.
Knowing the company's products or services and its mission is crucial in the interview process. This will help you give a detailed answer to what you know about the company.
Research their internal structure and culture beyond knowing the company's products or services. It'll help you explain why it excellently fits your personality and career goals.
It also helps to read the firm's social media profiles and annual reports. You'll clearly understand the company and its place in the market.
Excel in that Job Interview
Standing out in a job interview boosts your chances of securing the job. But before you can land the job, you must impress the interviewers during the candidate stage. Ensure that you've got a professional CV that will impress the interviewer.
Also, do your homework by researching the company and rehearsing the common interview questions. Having the right attitude also matters a lot. So, step out confidently and nail that interview.