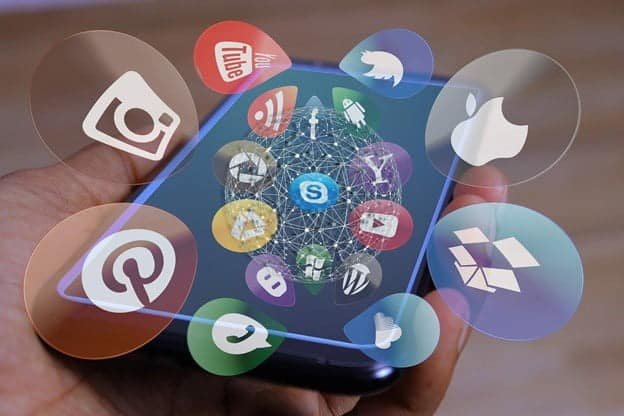 If your business boomed in 2020, you must have landed the most unbeatable marketing strategies. Creating a dynamic marketing campaign requires your complete attention and dedication. Such a campaign involves techniques for attracting valuable leads to your organization. It can build an effective online reputation for your company, resulting in heightened brand awareness among the masses.
Now more than ever, you can rely on visual production platforms for creating dynamic ads for your marketing campaigns, and a platform worth trying is Creatopy. Creatopy allows anyone to create engaging ads with no coding or graphic skills required. With a drag-and-drop editor, an extensive library, and an intuitive interface, you can easily join the trends in the digital ads world.
Some companies initiate marketing campaigns without even any planning or strategizing. Such campaigns won't have any measurable impact on your target audience. Here's a brief breakdown of the steps you must undertake before commencing your ad campaigns on digital media.
Steps Of Creating A Digital Marketing Strategy
1. Define Your Brand Before People:
Begin with brand awareness and motivate people to purchase from you. Why should anyone even consider you for business? That's the question a general consumer will ask. That's why you need to discern yourself from your competitors. Here you'll show people your USPs (unique selling points). These points make you superior to your business rivals and encourage customers to obtain your services. You must also explain your company's mission to establish the organization as an authority.
2. Set Smart Goals For Your Campaign:
Here "SMART" is an acronym that shows your goals must be specific, measurable, achievable, relevant, and well-timed. These goals will help you assess the effectiveness of your digital campaign. What do you wish to attain from marketing? Do you want more leads, better brand awareness, or higher consumer retention? These goals may be minor or significant. You will allocate a budget and give the campaign the desired time by keeping these SMART goals in mind.
3. Find And Study Your Market:
Market analysis will help you get acquainted with your niche. Try to focus on the target audience while running a digital campaign. It's impossible to assess the popularity of your product unless you've researched its potential market. Market research also tells you whether your target audience needs the suggested product or not. You can utilize online tools such as FollowerWonk and Google Analytics to conduct such an investigation.
4. Choose Effective Marketing Channels:
Evaluate the efficiency of your marketing channels. Using the right digital methods can get you closer to your goals. Find perks and incentives, such as lead magnets to generate more leads. You can offer an ebook video on your main landing page in exchange for the visitor's email address. Other lead magnets include white papers, newsletters, trial subscriptions, and others. Utilize the digital channel most favourable to your SMART aims. Here are some of the popular methods:
SEO
PPC
WOM
Native ads
Influencer marketing
Content marketing
Social media marketing
Email marketing
5. Set Some Money Aside For Your Plans:-
You must know how much you can afford for marketing. How much should your company spend this year? Experts recommend you spend nearly 7-8% of your gross revenue on marketing. But these campaigns often demand 10-14% of a company's overall budget. You must allocate your marketing budget to different channels if you're running an omnichannel campaign. Besides resource allocation, your organization also needs a monetary distribution strategy.
6. Make A Buyer Persona For A Test Drive:
It's just a fictional but research-based profile of an ideal though realistic target user for marketing purposes. Your marketing team will break down the collective characteristics of that ideal customer into avatars. These beings will represent the actual customers out there in the real world. You can have more than one of these personas. For instance, if you sell cosmetics, you can have a married and an unmarried female buyer persona. The information you need about this profile is:
Age
Gender
Job/Income
Location
Interests/hobbies
7. Create Interactive Content With Blogs:
High-quality blogs/articles that are rich with backlinks are an integral part of your content marketing strategy. Write lengthy blogs (3,000 words are appreciated) if you wish to appear higher in search engine rankings. Produce informative, and visually-appealing content users find attractive enough to read. You need people to spend more time on your website. Then you can present them with offers and incentives to turn random visitors ultimately into viable leads. That takes us to emails.
8. Email Marketing Works Like A Charm:
Never underestimate the power of an old-fashioned email. It's more effective than social media as Americans spend five hours a day checking emails. You can incorporate it with other marketing strategies for email list-building. By offering free ebooks/coupons on your website, you can create a list of people interested in your brand. Now you can send them news regarding your special offers and promotions via email. And they'll at least receive and read these offers.
9. Leverage Social Media In Your Favor:
Now you can divert your attention towards social media campaigning. The trick is to create advertisements that grab public attention and keep them engaged. Start with Facebook ads and make sure they resonate with your audience's interests. Your brand must appear on all popular social media platforms. And don't neglect to manage your numerous accounts. You need to update your online avatars to interact with your followers and maintain your digital reputation.
10. Automation Brings Unparalleled Results:
Try marketing automation that has altered the realm of digital marketing. Automating your marketing process always proves fruitful. Since not all companies are pursuing automation, this is an opportunity to be different from your competitors. Furthermore, make your website easily accessible to customers. Don't let potential customers struggle to connect with you. Make the website optimized for mobile phones and smooth to be operated by visitors.
11. Track Your Progress:
In the end, you'll need to monitor the productivity of your marketing strategies constantly. Because if you aren't tracking your progress, you won't know if it requires improvement. Companies use KPIs (key performance indicators) to analyze the success of their digital campaigns. You can also use online tools such as AWR Cloud to learn your targeted keyword rankings. A well-thought-out promotional plan will deliver the desired results in the end.
Conclusion
The success of a business depends on a cleverly-crafted marketing campaign. Effective digital promotion strategies bring more exposure to your company and enhance your brand recognition. Your organization obtains fresh leads and better conversion rates with a viable promotional strategy. Such an advertisement campaign must be responsive to the digital environment around your company. Without a working marketing stratagem, it's next to impossible to survive in today's economy. But, of course, not every digital strategy works for every company. So, plan a marketing campaign before you initiate anything. Cautious preparation allows you to introduce a dynamic drive.