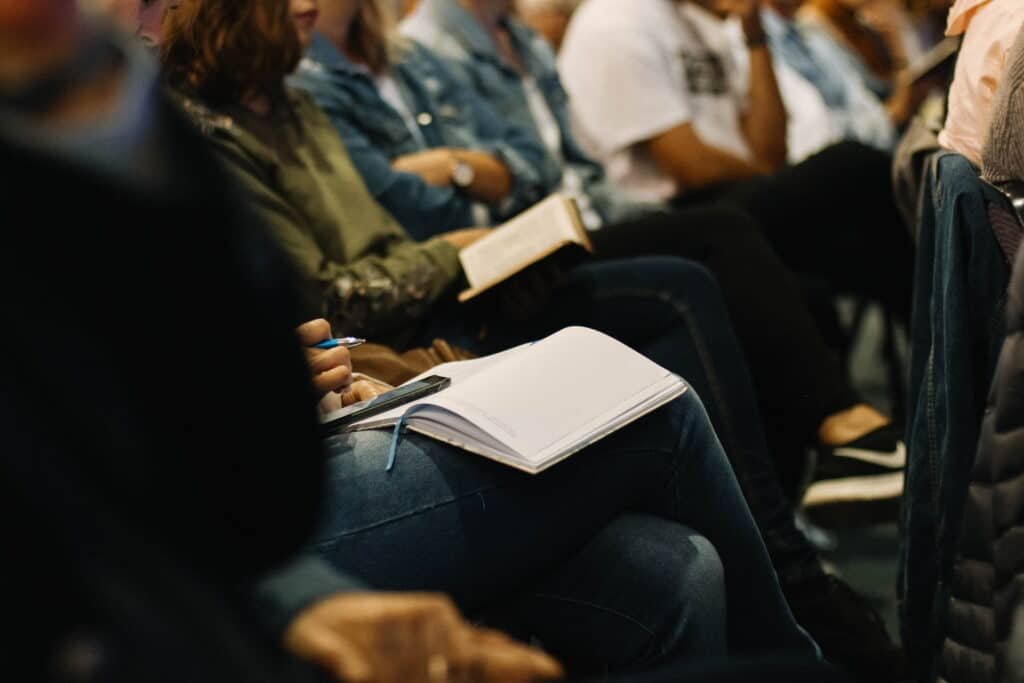 If you are counting down the days until you are scheduled to attend your first industry event, you may be wondering how you can ensure the time and money you spend is worth your while. It can be tempting to just do whatever it takes to get through the day unscathed but by being proactive and planning ahead, you can leave with more expert knowledge, skills, and experience than you arrived with. To find out how to make industry events worth your while, continue reading.
1. Plan your schedule in advance
If you can access the day-by-day itinerary of the industry event you will attend ahead of time, it may benefit you to put this information to good use and plan your schedule in advance. This can allow you to work to a loose timetable and, perhaps most importantly, ensure you have enough time to visit the various companies, individuals, discussions, talks, and panels that piqued your interest in the industry event in the first place. It can be tempting to just go with the flow but by failing to plan ahead, you are only likely to become overwhelmed by your surroundings within a matter of minutes.
2. Network, network, network
It might sound like an obvious point but to ensure an upcoming industry event is worth your while, networking with like-minded individuals and competitors in your field is important. It can be daunting to approach strangers on the day but by researching past events hosted by the event provider, such as RX, and the types of businesses and individuals they tend to attract, you can establish a rough contact list ahead of time and shortlist a handful of names that you wish to communicate with on a face-to-face basis if you stumble upon them on the day.
3. Look for presenting opportunities
If public speaking is your biggest fear, delivering a speech on stage in front of hundreds, or even thousands, of some of the most famous faces in your industry, may immediately fill you with dread. It can, however, allow you to make the most of your short time thereby boosting brand awareness and forging long-lasting business relationships that are likely to stand the test of time. To overcome any feelings of worry or dread, just think of how beneficial the entire process can be to the future success of your brand.
If you are set to attend an industry event for the first time in the not-so-distant future, it may be worth taking the time to decide how you will ensure the entire occasion is worth your while. It can be tempting to just let the day run its course or to sit back and see how things play out, but by planning your schedule in advance, networking, and looking for presenting opportunities, you can put your time, money, and resources to good use and walk away with a wealth of information relating to the future success of not only yourself but your business.