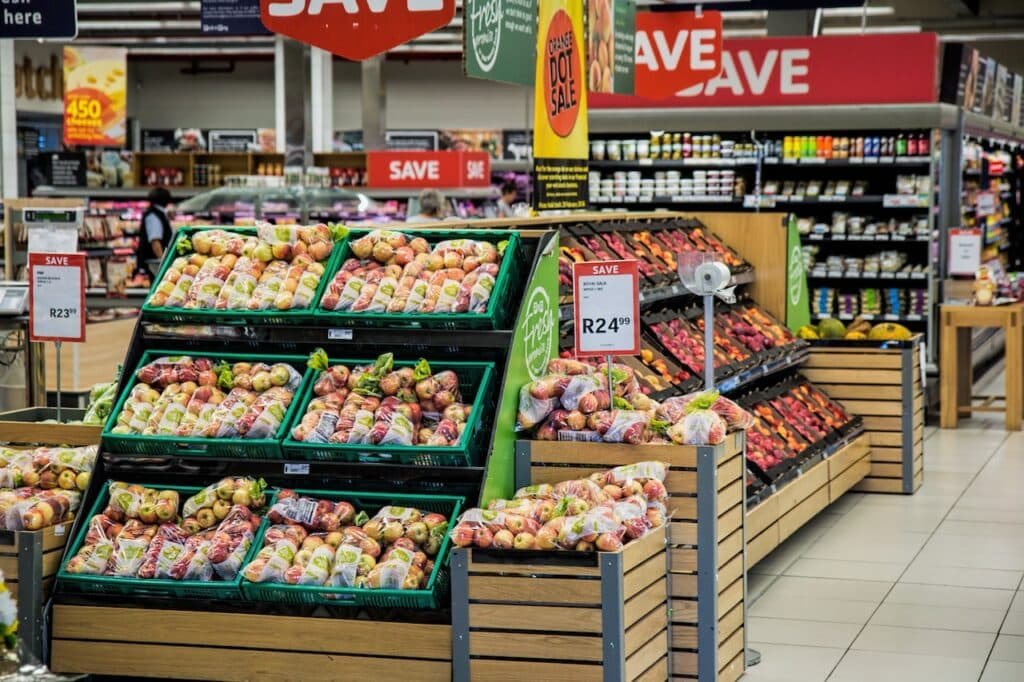 Merchandising is one of the most important things to consider if you're looking to make a sale. Many things go into this relatively straightforward practice, and defining them could make the difference between a one-time customer and a returning one.
Store owners worldwide can benefit quite a lot from implementing some subtle retail merchandising. It's the essential practice that organizes, streamlines, and highlights your products, making them far more appealing to customers.
In this article, we'll cover everything there is to know about retail merchandising and give you some essential tips that you can use to improve your own retail merchandising.
The Importance of Retail Merchandising
Retail merchandising is a practice that dictates the organization of your products at your brick-and-mortar store to make them more appealing to your customers.
You can make your merchandise that is much more appealing through proper retail merchandising, which directly translates into augmented sales.
While this sounds pretty simple, there is a lot of science that goes on in the background of retail merchandising. Aside from understanding your products and merchandise, you'll need to define your potential clientele in a way that translates into adequate merchandising strategies.
In short, retail merchandising can lead your business to more success and could make your store that much better. To help you understand what goes into retail merchandising itself, we've decided to provide you with our five top tips.
1. Understanding Visual Cues
Retail merchandising is all about visual cues. Humans are highly visual creatures, and appealingly presenting your products will, in turn, make them more appealing to your potential customers.
The advantage of brick and mortar stores over e-commerce shops is that potential customers could view your products in a far more dynamic environment. That allows you to play with the setting and decoration until you've got everything right.
The two most important things you should consider are the lighting and the colors of your products.
Arrange them in a manner in which they seem appealing to the customer, and highlight your products to create a sense of desire. Furthermore, the lighting should also make the customer want to try on your products, and compliment them once they do so.
2. Product Placement & Grouping
Now, placing your products on store shelves might be far more critical than you think. Have you noticed that grocery stores always bundle up products that go together? Well, this directly translates into the world of retail.
It would be best if you took extra care of your product placements, as it could significantly augment your sales. You should always group products that seem to go together and cluster them in such a way that the likelihood of purchase for both products goes up.
3. Trial & Error
In the dynamic world of retail, nothing is ever quite perfect. While a product placement and retail merchandising strategy will increase your CoS (Chance of Sale) significantly, there is never the best way to go about doing things.
An appealing aspect of this is that the flexibility and fluidity can create unique retail merchandising for every storefront. You can find what works and what doesn't, and you can apply that knowledge to the rest of your products store-wide through trial and error.
4. Following Trends
There are a lot of trends popping up in the world of retail daily. Following all the latest trends will give you essential insights into what the consumers are looking for – thus forwarding your merchandising strategy.
Trends could help you devise a strategy that works, but the most efficient way to find out the trends that work best for your unique storefront is by doing some research.
Data-driven research into your existing, potential, and past customers will give you insights into what your specific customers are looking for, allowing you to streamline your storefront and improve your retail merchandising.
5. Stimulating Sensations
Understanding visual cues and appealingly organizing your products isn't the only thing that could drive your retail merchandising strategy. Humans have a lot of senses, and stimulating as many of them as possible will give your store a specific identity.
Have you noticed that different stores always smell, look, and feel a little bit different? Well, that's mostly due to the careful planning that goes into organizing the store and the products within.
Play around with music, scents, and other stimuli that might drive your customer base to purchase your products.
In Conclusion
An excellent retail merchandising strategy can make the difference between prospects and customers. It's one of the most successful ways that a store manager or owner can increase their sales numbers and ROI.