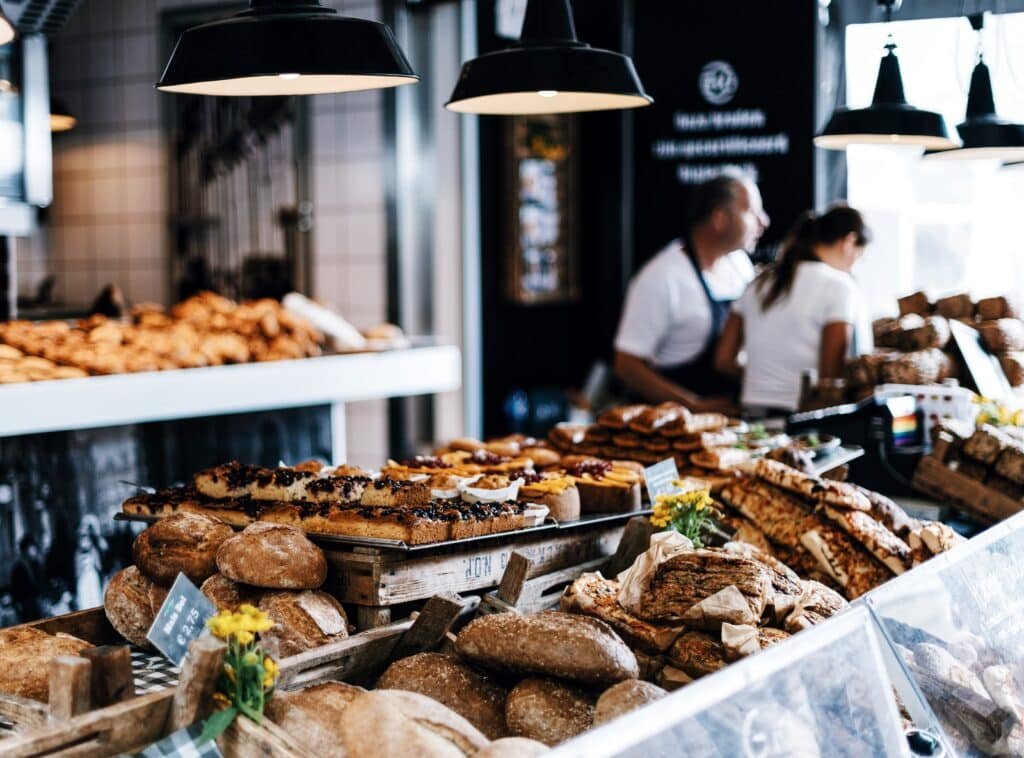 Speciality food typically refers to the unique and high-value food items made in relatively lower quantities. Depending on the market you are dealing with, speciality food may include coffee, bean-to-bar chocolates, organic foods and also food brands imported from outside the country. If you are thinking of setting up a small coffee business, then it would be sensible to set up a coffee trailer business due to there being no rent, low overheads and having the ability to move to busier locations at any time. 

What are the challenges that prevent you from marketing specialty food business?

Lack of awareness

One of the most common issues with speciality food is that your target customers do not know they exist. When that is the case, there is little to no chance that they look up for these products online.

Higher pricing

Another notable fact is that the price of speciality foods is higher than that of the other foods. This is natural given that these are not mainstream products and are hence made in relatively lower volumes. So although these speciality foods have a dedicated customer base, high prices may stop some customers from buying them.

Limited opportunities for marketing

Awareness campaigns and branding- these are the two most effective techniques for marketing your speciality food business. Thus, you have to rely on these tactics for increasing your revenue.

The internet has made it easier for any business to promote its products. Still, speciality food businesses face a few issues in promoting their products online. Here is a brief guide on how to market your speciality food store and manufacturing business.

Participate in trade shows

One of the most effective strategies to market a speciality food business is to participate in trade shows and industry fairs. These events attract a large number of retailers from across the country and even a handful of relationships built from such events is enough to get your product on store shelves. 

There are a few pointers to make your trade show campaign a success. Firstly, be generous and let each of your booth visitors free samples of your product. The way to a store shelf is through the tummy of the store owner and there is no better way to do this than with free samples.

It is also worth remembering that such participants meet hundreds of other businesses like yours in trade shows. It is thus important to stand out. One way to do this is by offering promotional gifts that complement your food item to prospective customers. For instance, if you sell specially roasted coffee beans, you could perhaps give away coffee mugs with your brand logo and website URL printed on them. Glassware, coasters, bottles are all other promotional items that give you a very good branding opportunity.

Social media marketing for speciality foods

Social media channels offer a good platform to create a brand and build a following for your products. Unlike trade shows, social media lets you reach customers directly with your products. If you do not want to go through the hassle of getting your product on store shelves, this is the strategy to adopt.

Success with social media however depends heavily on the quality of visual content you produce. This includes the photos of your packaging, video demonstration of your product and other visuals like infographics. There are multiple social media platforms out there and each of these channels has specific kinds of visual content that work well with the audiences here. Identify the kind of visuals that appeal to your audience and invest in them.  

Although social media marketing helps you with branding your business, it does not directly translate into sales. This is because 'sales-focused content does not make for a good social media post, and unless you do have a good CTA, you cannot expect sales to happen. One way to achieve this is by using social media channels to bring in the crowd and then make the sale with the help of remarketing ad campaigns. These campaigns reach the audience through multiple platforms and are thus effective in driving sales.

Target the premium customer segment

As explained already earlier in this article, speciality food is considered a niche product and as such is priced higher than mainstream alternatives. Given the price point that you are targeting, it is important that you appeal to the premium customer segment in the market. 

This should be evident in your product's packaging as well as the marketing message. You may reach out to boutique stores specializing in such food products in order to reach your target audience. 

A word of caution here. Businesses that reach a very niche audience typically find direct marketing strategies highly effective. While this is fine, be sure to stay away from pyramid marketing techniques. Such MLM techniques may seem profitable initially but can quickly create a bad rep and sully your brand image. 
Invest in an online presence

As your aim is to sell speciality foods, you may build an online store. An easily navigable store would attract several customers. Surely, you need to promote that store online to make it visible. However, the most important thing is to focus on the store design and to write the product description.

Your customers need to know the product details before they make a purchase. That is why the product description is the most important thing to you. Moreover, you may also invest in proper product packaging and label. You have to display the labels at the store to assist the customers.
You can collaborate with other food businesses to make your products reachable to others. We call it the process of cross-promotion. This will benefit both the business. Cross-promotion refers to the marketing process, where you have to promote others' products, designed for consumers of any relevant product. Thus, while you are doing cross-promotion, you may find out another food brand. With special offers, discounts and promo codes, you can make the cross-promotion campaign successful.

We have provided you with the best tips on how to promote your food speciality business. You may apply them for increasing the revenue of your business.