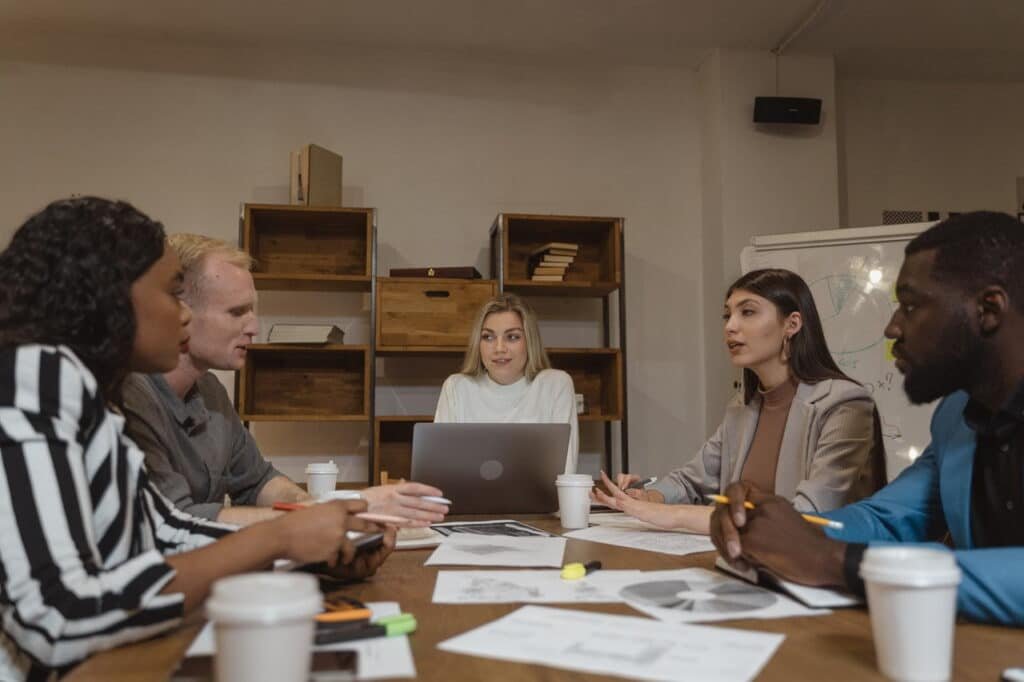 With the world of business constantly evolving, companies must devise new, innovative ways to increase and retain their workforce's productivity levels to stay one step ahead of their competitors and optimise workflow.
It's apparent that the companies who successfully develop and maintain their staff's productivity levels are the organisations that reap the most success, as a direct correlation can be drawn between staff productiveness and the company's output.
For an organisation of any size to be able to achieve its goals, its employees are a vital instrument in whether these goals become a reality or not. However, many organisations struggle with motivating their workforce to improve their performance.
So having a human resources department that understands how to maximise employee performance through implementing various workplace structures is vital. This article outlines several steps HR professionals can take to increase employee performance for happier, energised employees and maximise business output.
Don't Be Afraid To Allocate Jobs To Other Employees
Essentially for most business owners or leaders, their company is like their child, and we understand how difficult it can be to take a step back and let others take the reins. As a business owner, you want a direct say in every business procedure to maintain the highest quality. There is nothing directly wrong with wanting this (as this level of care makes a business profitable after all); sometimes, entrusting other staff members by allocating jobs can save valuable time and build rapport/trust between you and your employees.
Make your business processes easier by delegating jobs to other staff members, ensuring that you survey your employees' skillsets and delegate jobs based on their traits to be assured the right job is going to the right employee. Begin by assigning the less skilled members of your team or staff that have recently joined the easier, non-skill specific jobs while you and more experienced staff members handle more pressing matters.
Doing so will allow your employees to develop their leadership experience and other skills, which will benefit your company in the long run as they become more skilled and confident. Not to mention, allocating jobs to other staff members will demonstrate your trust in them and give them the ability to prove to you that you issued the job to the right person. Ultimately strengthening the bond between management and the workforce and resulting in other company benefits such as increased loyalty, optimised productivity and much more.
Automate Your Performance Management System
The use of automation to improve various business areas is highly prevalent in today's business world. By improving the manufacturing process, reducing waste, and shortening the time it takes for a final product to be completed, automation has proven extremely helpful for saving businesses and their staff time or money.
Automated software has also become popular in other business departments like human resources to aid HR professionals by automating the routine, tedious, laborious tasks that they face daily. Nowadays, you can find HR software for every aspect of human resources, from learning management, holiday or time-off management, compensation or succession planning, employee performance management, etc.
Purchasing performance management software has become a chief investment for many organisations. It saves HR professionals from completing the performance management process by sharing the responsibility between employees and HR. Through HR software with employee portals, HR can share the task of performance management plus other HR tasks and effectively shorten the performance management process, increase employee participation, and increase efficiency.
HR professionals may consider implementing performance management software to boost employee performance and aid themselves while completing the employee performance management process. Help manage your performance management with this tool from Factorial HR, which can help HR professionals gain insight into their workforce, support employee development and help you make more informed decisions. An HR Software like Factorial provides you with various assessment options such as self-review, direct assessment, peer review, 360-degree performance reviews and more.
The reviews can be both quantitative and qualitative, with raw data consolidated online with a heat map and an option to download for further analysis. You can easily set up cycles in which the reviews will be sent out. It's recommended that you schedule them bi-yearly so you can make better-informed decisions regarding promotions, salary raises, and more. Peruse their website for more information, request a free demo or contact a staff member directly to learn how their tool could help your organisation's performance management system today.
Ensure That All Communication Is Efficient
Every person in management understands that communication is vital in the workplace. Communication is essential within the human resources department, as HR professionals communicate with all departments, staff members, management, and directors to relay information and company-wide decisions to everyone involved. Good communication skills are required for this task, mainly so that the data is passed from person to person with accuracy, reducing the risk of any problems or confusion arising from misinterpretation.
Therefore, it is within an HR professional's best interest to try and make all communication with colleagues as efficient as possible. Significantly, with the emergence of modern technology, businesses can benefit from some of the most efficient communication tools on the market. Some of these allow colleagues to contact each other at the touch of a button, through instant messenger, email, or phone; the possibilities are limitless.
Although emails have recently come under fire and have been dubbed one of the slowest forms of internal communication for businesses to use. With the likes of social networking tools such as Slack being favoured heavily in our modern business world. Ultimately, which platform your company uses is your choice to make but ensure that you opt for efficient communication so that your methods are as efficient as possible and a conversation isn't being dragged out across several emails.
Build A Healthy Work Environment
It's no secret that employees are more productive when they feel valued and are satisfied with how their work is being run. Therefore, HR professionals must strive to build a healthy working environment and culture that makes all employees feel cared for and demonstrates the level of respect that you have for your employees.
Your work culture should directly correlate with your organisation's beliefs, attitudes, and values apparent in how your business treats anyone who deals with your organisation, be they a customer, employee, supplier etc. There are many ways organisations can achieve a healthy working culture; some of the most common methods are offering competitive workforce salaries, workplace perks, benefits packages, training or development opportunities, and a clean, tidy environment for staff to work in.
But to create a wholly healthy environment and culture, you should also think about promoting the organisation's goals, promoting diversity or inclusivity, allowing staff to laugh, being respectful to all, having a zero-tolerance policy for rulebreakers and many more. Ensuring that your organisation encompasses all these aspects can promote higher morale levels amongst staff, leading to benefits that ultimately improve the business, such as increased productivity, higher engagement, optimised output, and much more.
Recognise And Reward Employee's Achievements
Implementing an employee appraisal programme is one of the most cost-effective yet practical ways that businesses can recognise and reward employees' achievements. Encouraging good behaviour in the form of rewards teaches employees positive behaviours and makes them more efficient by giving them a reason to do so.
Presuming that your employee appraisal system is sound, it should reward employees for their hard work, but it should also encourage other staff members to step up to the plate to achieve these rewards. From business-wide praise to monetary incentives, there are various ways businesses can implement multiple incentive programmes to encourage employees to increase the input they put into their roles.
Plus, the incentives you offer don't necessarily have to be money orientated; they could be something as simple as days off, gift cards, gym memberships, training programmes for employees looking to learn a new skill, etc.