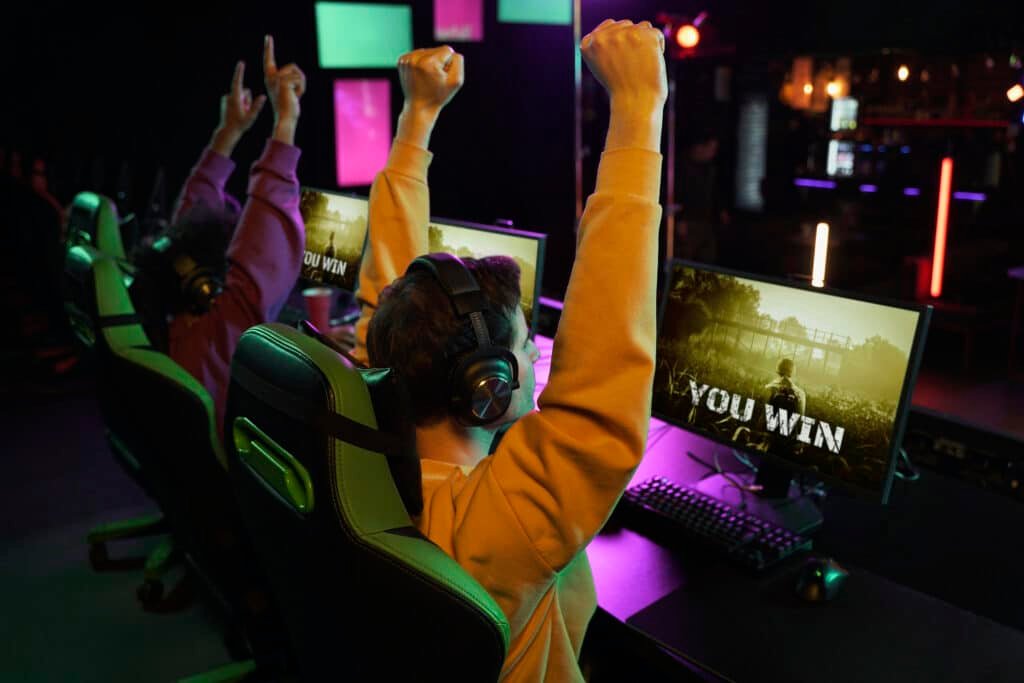 Online gaming has grown over the past two decades into a global market exceeding £100 billion in annual sales. It's safe to say that hundreds of millions of people find enjoyment through a variety of online gaming formats. This includes PC games, console games, and mobile games. With rapid growth occurring each year, following the trends of this major economic sector is a worthwhile endeavour for investors and entrepreneurs alike.
Online gaming is an industry borne out of disruption, thanks to technological innovations following the invention of the internet. As such, it shouldn't be surprising that the industry itself is constantly being transformed. This is by emerging trends due to both economic factors and personal preferences.
Here are five trends currently disrupting and transforming the global online gaming economy.
Loot Crates and In-Game Purchases
Over the past several years, online game developers have sought new forms of revenue to supplant a decline in more traditional video game sales. As many games particularly online games shifted from the purchase of physical copies to monthly subscriptions. They became reliant on keeping players subscribed month after month to operate sustainably.
With the advent of loot crates and other forms of in-game purchases. The online gaming world and its economy have changed. By purchasing in-game items, players can obtain advantages over other players directly or through a series of RNG (random number generator) systems that award randomised items.
Ultimately, these purchases are becoming a larger share of online game revenue. And will continue to have a disruptive effect on both the industry and player experience alike.
Independent Developers
Historically, online games have been the purview of major developers and studios. As monopolisation has been a major trend in gaming over the past decade among the bigger studios (seriously: ask any hardcore gamer how they feel about EA), countervailing forces have begun to emerge in the form of indie developers.
While indie gaming has exploded thanks to the use of gaming marketplaces like Steam, multiplayer and online games are beginning to emerge as well. Notwithstanding the massive availability of multiplayer mobile games from indie developers. Major gaming titles from independent developers featuring online play will increasingly become the norm.
Online Gambling
The world of online gambling might technically be separate from online gaming in industry terms. But nevertheless is a form of gaming that deserves consideration. A plethora of different games from slots to card games and bingo can be found online. This is by bringing the fun of traditional casinos into the homes of millions.
Casino games are a popular form of online gambling that is increasingly making a dent in gambling revenues throughout Europe and North America. Many top sites not covered by Gamstop offer desktop, tablet and phone-based forms of play. Making it easy for players to enjoy online games from anywhere. To learn more about the top casino sites not covered by Gamstop. The list is kept updated, so you can always check which sites are not on Gamstop, thus keeping a gambling addiction in check.
Mobile Gaming
Arguably the most disruptive aspect of the video game industry over the past decade. Mobile gaming has transformed millions of formerly PC and console gamers into on-the-go players. Generating more than £40 billion annually on a global level, mobile gaming makes it possible for people in any corner of the world to enjoy online gaming in a way simply not possible with PC and console play.
Given the relatively high entry cost for online gaming through consoles and PCs. Billions who live in developing nations find mobile games a much easier and more affordable alternative. Estimates suggest that nearly one billion people will spend money on mobile games this year, making it easy to see how disruptive this trend is to the historical underpinnings of the gaming economy.
Esports
Five years ago, most gamers would laugh at the notion of being paid to play video games professionally. The existence of esports has exploded recently, with exponential growth expected to continue in the coming years. Massive global tournaments for a variety of online and offline multiplayer games are held throughout the world on a regular basis. This is with grand prizes regularly reaching six to seven figures.
Combined with corporate sponsorships, livestreams, and enthusiastic fan bases comprising hundreds of millions of people. It's not difficult to see how esports is already poised to cross £1 billion in revenue in the next few years.