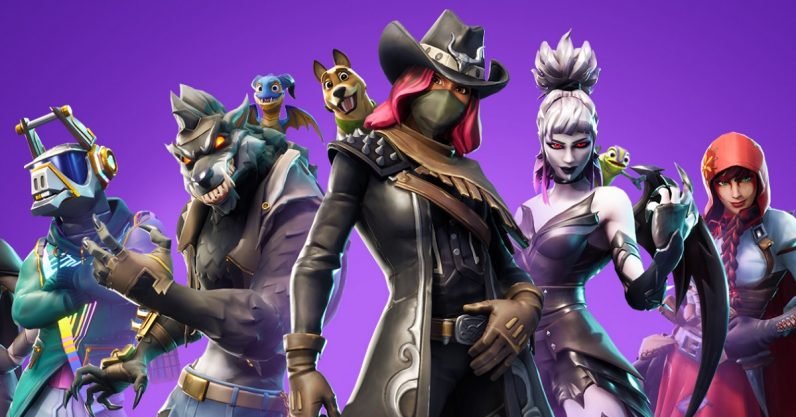 The average gamer spends up to 60% of their time playing online games as per a new report. In 2015, online casino gamers contributed $37.91 Billion to the industry while video game PC gamers spent $33 Billion in online games.
There has never been a better time to make money playing online games. Whether you are a multiplayer gamer or a solo player who enjoys Blackjack- -gaming is profitable. But how did the industry that was once overlooked by investors become so successful?
Accessibility
Before online games came along, the only way you could play against other people was to meet with them. Casino game players had to visit physical casinos, dress up and book a table with friends. Console and PC gamers had to visit their friends and hope they had extra consoles.
Online gaming changed the way people enjoy games. The game of Baccarat is only a few clicks away if you have an Internet-enabled device. You also don't need to play against anyone to make money from casino games. Simply visit a good casino site and wager on any of their games.
With video and social games, you need to organize a competition to profit from the games. Luckily, there is already an industry for that. The eSports business is nearly a billion-dollar industry. Every year, more than a dozen cities hold competitions where gamers can compete and win up to a million dollars.
Wide Game Variety
When the iGaming industry was launched in the mid-1990s, there were less than five game providers. Most of them supported free to play games that didn't reward winners. Over time, more developers began making games that offered multiple ways to make money.
An average gambling site these days has more than 500 games. The games are also diverse such that you can find more than 100 slots, over 50 blackjacks, dozens of poker and a variety of live games. Some casinos also have multiplayer games for people who enjoy gaming against fellow gamblers.
Without the wide variety, online games would probably never have garnered the wide success they have today. 45% of all online gamers in 2018 were female players, compared to twenty years ago when over 70% of gamers were male.
There is even more diversity in how different regions play. Asian gamers enjoy multiplayer, action-packed games more than any other region. The UK and American gamers lead in the number of players that love sports-themed games.
Affordability
Buying an Xbox One X costs nearly $400. The PS4 console costs $300, while Nintendo's Switch console is priced at the same price. By comparison, most online games are free. While that means fewer sales for manufacturers, they make a lot more profits through in-game purchases.
Take Candy Crush Saga, for example. The mobile game is free to play yet it was the highest grossing mobile game of 2018. All of the top 50 mobile games of last year were also offered free of charge. Online casino games, on the other hand, uses a model that promises players high rewards while keeping the gambling sites profitable.
If you've ever dreamt of gaming on a gambling site, play new online casino games at an Australian online casino irrespective of where you currently live. As a new member, you are welcomed with a free bonus that becomes active after you make your first deposit. The casinos are full of new and classic games. You can wager with as little as $1 and be entered into progressive jackpots where you could win thousands of dollars.
In essence, online game developers make their games more accessible and affordable to play. They also pay out generously in the case of casino sites and eSports. But at the same time, they have devised ways to make millions of dollars from whale players.
Investing in Social Features
It's highly unlikely the online gaming world would be successful if it was still associated with anti-socialness. If everyone viewed online games as something friendless losers do, the online casino business would probably be dead.
Instead, the industry is headed in a direction where it may soon become an Olympic sport. The top online gamers in 2019 won't need to find second jobs. Ninja, the famous Fortnite gamer, made $10 million in 2018. Very few footballers make that much around the world.
In the casino industry, at least 10 people have each made over $10 million. Serious professional gamblers earn a living on gambling sites. Of course, most gamers don't earn a lot of money. But online gaming supports multiple ways to make money besides gaming.
Most of the top earners got into gaming to compete against friends and interact with fellow gamers. Casino sites introduced liver dealers for the same reasons. You can sit around a virtual table and play poker with people you've never met. On social media, you can find the same games and play with your Facebook friends. By also sharing your gaming progress online, players have embraced the gaming sector and turned it into a huge industry.
Easy to Play
If you've been gaming since the '90s, you probably understand the struggle of winning games back then. Most games were either unplayable or impossible to win. If you didn't get disconnected from servers you lost against the computer AIs at every turn.
These days, there are very few games that can't be completed. You may struggle to complete some of the action games, but someone else can surely complete them. With online casinos, someone wins the games after every few attempts.
Poor controls and frustrations playing online games push players out of the industry. But with developers investing millions in great, re-playable games, the industry has been able to move forward. With multiple rewards given to keep players loyal to games, the industry is only headed toward further growth.
To Conclude
Online gamer developers have been committed to the industry since it began. Almost every year, the top developers listened to players and continuously improved their games. With time, games improved their gameplay and controls. They invested in social features and reward programs. Consequently, more people became interested in gaming. With competitions and online casinos, the players have also been able to earn lots of money from the industry.