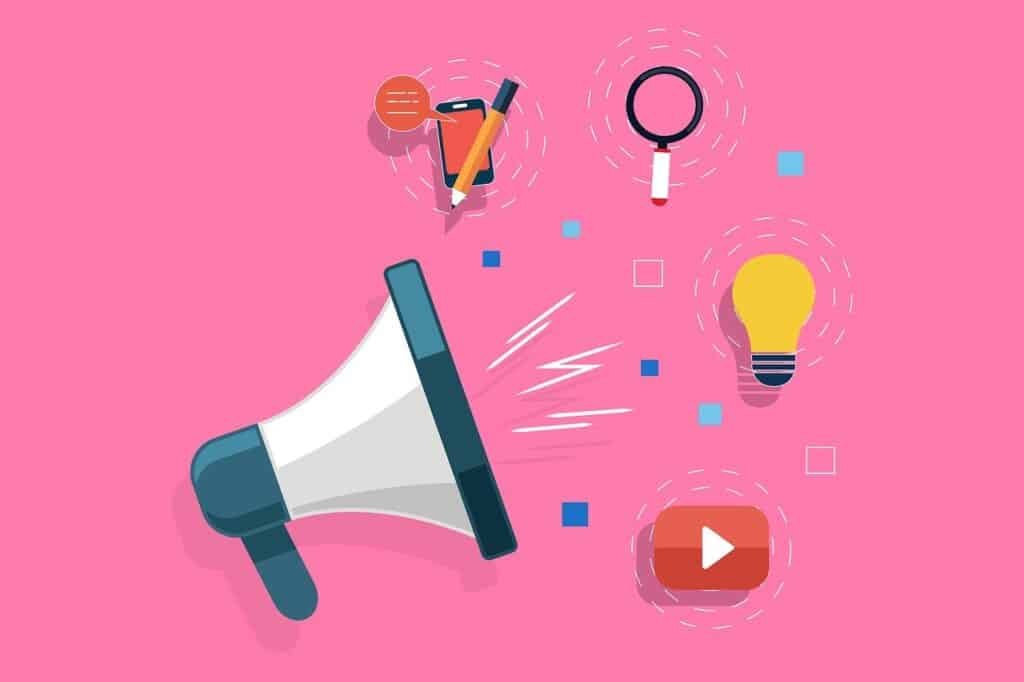 Technology is redefining every aspect of our lives, from providing a more accessible and effective means of communication to creating new and innovative business opportunities.
What's even more astounding is the idea that something so seemingly limitless may be used as a catalyst for the personalization of an entire industry. This statement is particularly true for the marketing field.
We're no longer solely reliant on using more traditional marketing methods, such as handing out pamphlets, email marketing, newspapers, or radio as a source of acknowledgement.
Thanks to the prevalence of modern technology, marketing now includes having an online reputation and leveraging factors like social media, data analytics, and AI to target groups and drive quantifiable results.
Unfortunately, many marketers and businesses are unaware of how rapidly technology is evolving. As a result, they struggle mightily to keep up, committing a huge marketing blunder.
Nonetheless, by keeping a close eye on the ongoing technological improvements, marketers and businesses can ensure there isn't a crack in their campaigns. Having that said, here are a few ways technology is reshaping the marketing field:
1. Use of artificial intelligence to improve customer experience
Artificial intelligence (AI) is doubtlessly one of the many technologies significantly impacting marketing functions.
This technology has the potential to cater to customer needs and make a difference in how effectively customers are persuaded to make a purchase decision. In addition, AI enables digital marketers to target specific audiences, improve their satisfaction levels, and offer personalized experiences.
The dominance of AI and other technologies accelerates the need for marketing professionals to advance their digital marketing careers with ongoing education to identify new opportunities and adjust accordingly.
Furthermore, automating tedious processes that often require human involvement is one of the most basic ways artificial intelligence alters the consumer experience.
For instance, an agent in customer service may utilize AI to set up meetings or automatically respond to frequently asked inquiries. The salesperson could then offer more individualized service as a result of this.
Marketers can also precisely determine the ideal target market. AI can uncover subgroups within a particular target group that share similar traits, making it more accurate and quick to segment customers.
Moreover, tools based on artificial intelligence are rapidly being utilized to improve customer experience. These tools can scan client information to determine varying preferences and requirements.
Additionally, they can offer customized advice and answers. It enables organizations to provide their customers with a more individualized experience.
2. Giving an edge to personalization
The current growth of technology has enabled marketers to outperform strategies they believed would remain effective for decades.
Now that we can obtain real-time data required to modify a customer's experience in a matter of seconds, we no longer have to spend all our time sorting through raw data and physically communicating with customers.
Customer personalization has rapidly become one of the most crucial tools in a marketer's toolbox due to automation.
Predicting the products and services customers would be interested in purchasing on subsequent visits is one of the most popular and widely employed strategies in the marketing industry. By making a list of consumers based on items they've already purchased, Amazon was the first to perfect this process.
Using automated predictive analytics, you can decide whether additional products would complement a customer's purchase decision by considering how comparable customers have behaved in the past. Automated predictive purchasing is an effective way to increase personalization since it takes place quickly.
3. The mighty Big Data
Without exaggeration, big data is turning out to be a powerful technology that is altering and diversifying the marketing field.
Successful firms in this modern digital era are data-driven and make crucial decisions by integrating big data into their operations. 97.2% of organizations are increasingly investing in big data to propel their operations to success.
As opposed to conventional databases, big data focuses on data processing and analysis with little to no delay. During this process, data is gathered from different sources, including mobile devices, social media, websites, the Internet of Things (IoT), and more, as the number of devices and platforms grows daily.
If you want your marketing campaigns to be successful, you need to gather fast, reliable, high-quality data. Big data can help in this situation by providing you with an accurate, real-time image of your target market. Likewise, big data significantly impacts content marketing and is crucial if you want to engage your audience correctly.
Due to their exposure to relatively massive datasets, marketers are now better positioned to plan and tailor their content. Furthermore, with suitable datasets, businesses can identify the strategies that work best for their marketing campaign and avoid those that don't.
4. Usage of social media
It's nearly impossible to discuss the prevalence of technology in the marketing sector without mentioning social media. Today's businesses frequently use social media sites like Snapchat, Instagram, and Facebook as the focal point of their entire marketing campaigns.
In addition to being the most affordable approach to reaching a sizable portion of the market, social media marketing is also the most successful marketing strategy. It boosts brand awareness, generates high user engagement, enhances customer trust, and is comparatively less costly.
It isn't an understatement to state that social media can accelerate your organization's marketing efforts, no matter what else you do. More than half of the people on the planet utilize one or more social media platforms.
Many of them utilize it daily. It enables marketers to target particular audiences depending on their interests, geography, past searches, and social connections.
Furthermore, social media platforms are beehives of information and opportunity. Marketing firms use them to develop intense, engaging, and incredibly successful campaigns.
Regarding brand exposure, video views, engagement, traffic, app installs, store visits, remarketing, and conversions, most social media platforms let marketers tailor their campaigns to meet their goals.
5. Giving market research a new name
As a result of technical improvements, market research is transforming in many ways. Thanks to cutting-edge approaches that can be used as an addition to or a replacement for conventional means, existing market research procedures can now be accelerated, increasing their efficiency and cost-effectiveness.
Through automated market research, deliverables that used to take months to complete can now be accomplished in as little as a few hours. Market research companies can now provide self-service platforms that allow customers to use technology to construct quick micro-surveys.
Moreover, tools from market research platforms are democratizing insights and enabling faster and more cost-efficient customer feedback collection than ever before.
Tech-enabled research initiatives efficiently unlock consumer behavioural data, unearth underlying needs, streamline traditional processes, and reduce costs.
Conclusion
Technology will never stop developing and innovating, and marketers need to maintain pace with the changes brought by tech advancements. Organizations today must prepare for this shift to succeed both now and in the future.
The traditional approaches no longer catch their attention, thrill consumers, or motivate them to stop browsing and make a purchase. AI, data analytics, and automation lay the foundation for other emerging techniques, and they're likely to greatly impact marketing strategies and tactics.
For organizations to ensure a higher return on investments and attain a competitive edge, paying heed to technology's impact on marketing is crucial.