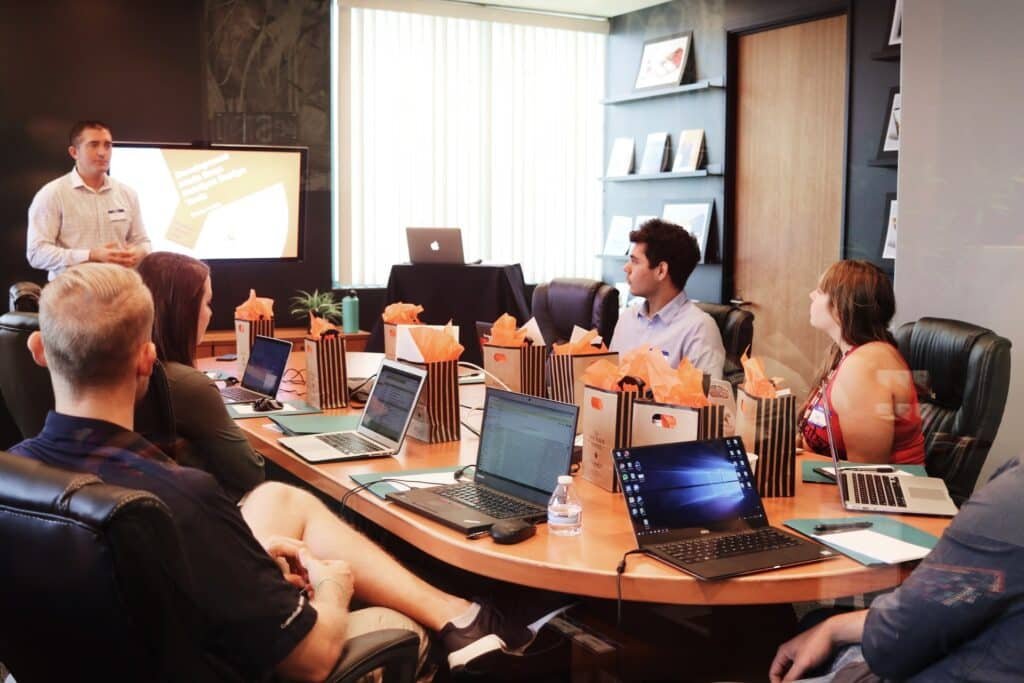 Whether you own a company or work in a senior managerial position, you want a happy and productive workforce. For it, you need to keep an eye on the training of your staff members from time to time. An employee training manual, plus other training tools, can be helpful for this purpose.
You need to employ the right methods and tools to train employees in the desired way. If you run a company or work in a company as a trainer, you would want to know about employee training methods. Read on to gain a good understanding of it.
Effective Employee Training Methods
Training programs are necessary for the performance improvement of employees. But they may not be appealing to all employees in your organisation. You would want to find ways to make them interesting to your employees.
If you are a trainer, you would want to choose a method that corresponds to your training program. You would like to select an option that is both interesting and relevant to your needs. Given below are some training methods that are both effective and interesting for employees.
1. Classroom Training
Whenever one thinks of a classroom, it brings back the memories of the good old days or school days. Some people even think of their college days at the thought of it. But classroom training has a different meaning altogether. It refers to instructor-led training.
It has the usual setup of the classroom-style training in which a trainer makes a presentation for trainees. The training takes place based on communication between a trainer and trainee. It also promotes group discussion.
2. On-The-Job Training
In this method, tenured employees take up the role of a trainer and train newbies. As experienced staff members shadow their newly-joined counterparts, the latter get an opportunity to learn. The primary objective of on-the-job training is to allow new joiners to learn while being employed simultaneously.
Initially, your company can begin by assigning lighter tasks to new joiners to prepare them before they hit the floor. When they become comfortable with it, you can increase their job role as well as the duration of training. By gradually maximising the job role, you will get them used to it. Also, you can think about doing the same for the duration.
3. E-Learning
Computers have been an essential part of training for several years. They become all the more valuable in conjunction with the Internet.
As a training method, e-learning enables trainees to sign in to an online portal and learn different courses. It allows companies to provide quality training to employees without the need for classroom training. This way, it helps business organisations do their job without spending a hefty amount of money.
Do you plan to introduce a training course for the employees of your organisation with minimum resources and budget? An E-learning training program would be the best option for you in this regard.
4. Game-Based Training
In the post-pandemic world, many employees may disagree with top-level managers. Also, there may be an imbalance between in-house and remote workers in business organisations. But when it comes to training, game-based training can be useful for both in-house and remote workers alike.
It revolves around the idea of e-learning, wherein there are both milestones and rewards for fun. Most trainees find the method engaging because the whole thing takes place in a gamified environment. Most staff members perceive it as an opportunity to learn while having fun.
5. Simulation-Based Training
Some job roles have higher risks. If your company deals with them, simulation-based training methods can help train staff members without putting them at risk. There are several benefits of utilising simulations.
This method of training makes use of dry runs wherein training happens without the use of actual components.
The objective behind using simulation-based training methods is to cut down the costs. It allows a company to train its staff members without needing a huge budget. So, it is ideal for your company if it deals with risky job roles. By this method, conclude your training for such job roles within a tight budget.
Around 11,000 companies will use simulation software by 2025. This explains why you should invest in simulation-based training in your business organisation.
6. Mentoring
Experts consider mentoring a staple in employee training programs for a reason. In this method, an employee gets the role of a mentor. They remain responsible for improving the performance of other employees. They also need to develop a relationship of trust with an employee working under them while mentoring.
Final thoughts
At present, business organisations can employ suitable training methods from a long list of such practices. However, the ones mentioned above are commonplace in most companies. Now that you know about different employee training methods try implementing them for desired results.