Instagram automation
Instagram is the fastest way to make a claim about yourself. When you look at the famous bloggers, you ask yourself a question how to become popular on IG, how to win a huge audience of several thousand followers, which will like your posts, watch Stories and leave comments. Whether you need special skills for that or no?
Can you become an Instagram star in a couple of months? Should you use Instagram automation tools to drive the promotion? And what to do? Hurry up to learn before it's too late!
Define the direction of the blog and produce useful content
Find one thing, a topic you have expertise at, always expand your knowledge about it. Now deliver your valuable message to your followers. People love to learn something new, that's why they will follow you more actively.
No need to write about everything, people want to know what they will receive by following your account. Do not forget that the text is essential, but no more than a photo/video itself. It should be of high quality.
A hint: edit your photos in a single style. Thus, your gallery will look more appealing.
Order bloggers advertising
Before you buy advertising, you need to prepare an account: correctly arrange the profile header, prepare 6-9 posts with useful content. How to make a header?
Ideal description: name, who you are, what you write, how to contact.
Before agreeing to an advertisement, analyze the account of the blogger whom you are going to be advertised by. Carefully read the comments, look for traces of activity of its users, so as not to waste money in vain. To see real results, it is necessary that the blogger has a live audience and a similar subject. Be careful, some bloggers buy fake followers who are useless.
Grow audience using automation tool
There exists one optimal method thanks to which you can grow your followers base without wasting much time and money – Instagram automation tools or Instagram bots. Many people use it today, but few know how to use them in such a way to get most of it.
The first function you need to use is automated liking. It enables liking the posts, Feeds, and comments of your target audience. Such activity draws the attention of people, making them curious and interested in your profile.
The next is the automated following. The tool searches for your TA and starts following it. Most of these accounts will follow you back.
Another useful function is Stories views. Stories are our favourite IG tool, we share our daily life there, no pretending, we show ourselves just the way we are. That's why we love it when people watch them. Watch Stories of your TA and will see their immediate response.
Scheduled posting is an excellent feature of IG bots, which allows you to plan your post in advance and automatically publish them at a fixed time. How will it expand your Instagram community? The regularity of content is a must. People follow you just because they see some valuable content, they want to see it at least every day. If you make long pauses between posts, people will unfollow you or even won't start doing it.
Additional useful features are automated comments and Direct Messages. You'll have to write good samples for a bot to send them for your TA.
Use hashtags
Be sober about using hashtags. Using only popular tags won't help the business – your post will be lost among a thousand similar posts. Use more narrow thematic hashtags which will correlate with the photo you publish. Find them using hashtag generator. That tool will save some time for yourself.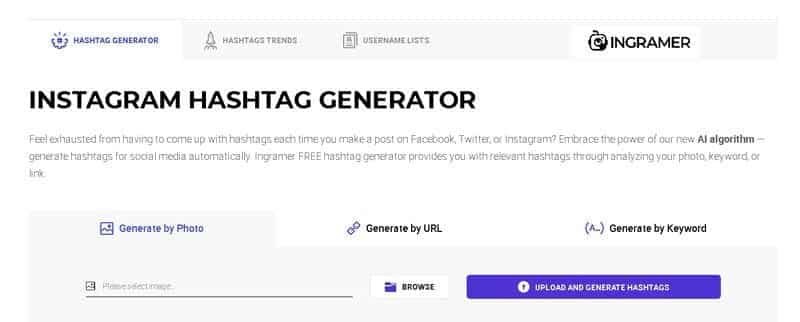 SFS
With the help of SFS on Instagram, you can quickly gain followers, this is a productive method of promotion in this social network. When the technique first appeared, it was trendy. Today, efficiency has declined, as the trend is already outdated and a little boring. However, to maintain activity and attract a new audience, some users still held  SFS monthly and do it quite successfully.
Cooperation
Team up with other aspiring bloggers and arrange marathons: write useful posts on common topics, encourage others to follow the marathon and follow to all accounts that participate in the marathon. So you will exchange each other's audience and attract a new one.
Honestly, the magic pill of popularity does not exist. To attract the first ten followers, you need to work hard: come up with the concept of a blog, write texts and take photos, find bloggers for mutual PR and advertising and agree on cooperation. But even then you will have to keep abreast, look for new ways to promote, continue to write texts, and communicate with the audience.