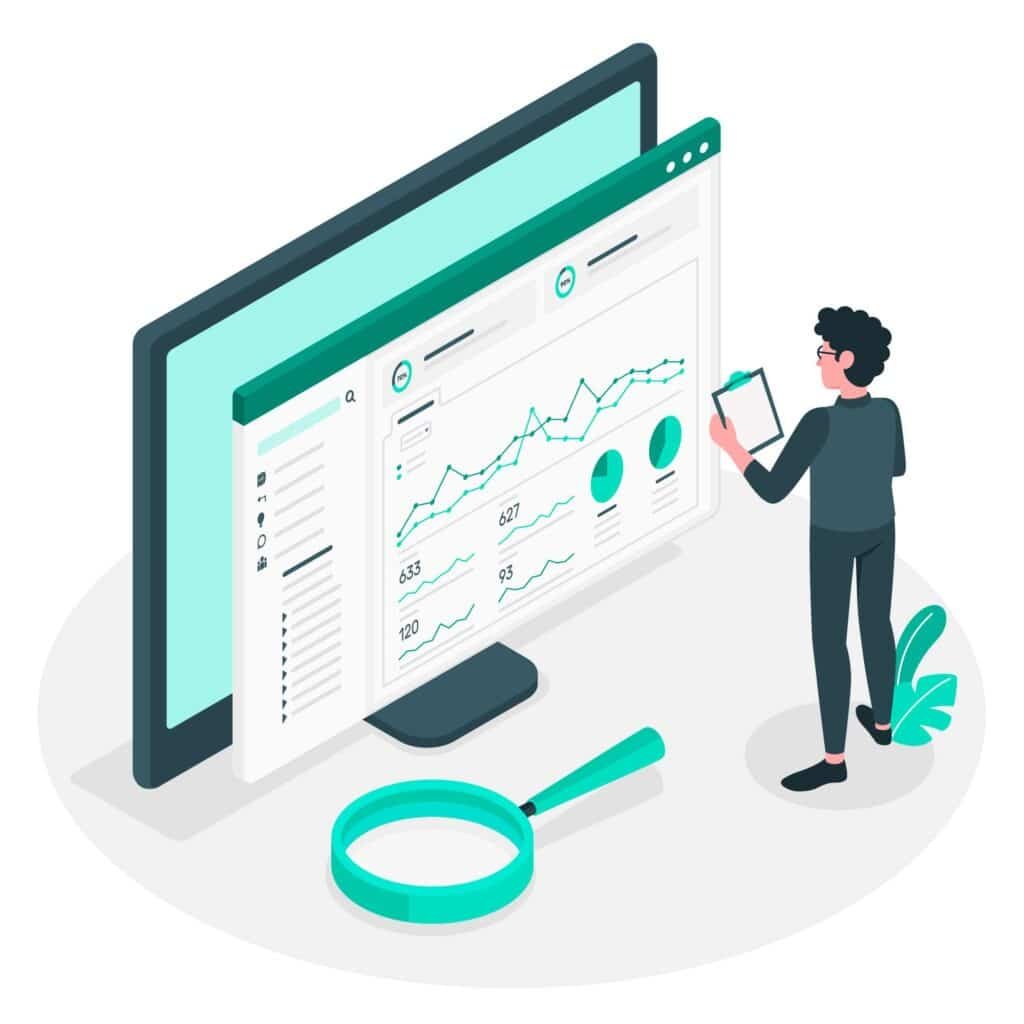 Conversion rates for websites can be crucial for ensuring good profit margins. In order to ensure successful conversions, it is important to use historic data to create a theory, then test it and measure/adjust the results accordingly.
Google Analytics is an excellent tool which tracks and reports website traffic, thereby offering you incredible insight into your website's visitor activity. While it is not as effective as other paid tools such as WebTrends or Omniture, majority of the marketers and webmasters agree that Google Analytics is the perfect tool for those who do not need, or may not be able to afford high-end solutions. Even as a free tool, Google Analytics offers in-depth information which can be used to undertake important business decisions.
However, many people are not aware of the various options provided by Google Analytics, or how to use the tool effectively. Hence, improving your website's conversion rate can be easy – if you understand how Google Analytics work.
Here are 7 easy tips for ensuring improved conversion rates with the incredibly useful web analytics service.
1. Review timelines through time frames to identify trends
Reviewing timelines through specific time frames such as on an hourly, daily, weekly or monthly basis can help identify user trends. In other words, this can help gain insight into when users tend to visit your website, such as during or after working hours. This information can help you in planning campaigns and promotions effectively. For example, if your users tend to visit after office hours, around 5 to 8 pm specifically, then this is the best time to launch your campaign to maximise exposure.
2. Understand where visitors are coming from
It is important to determine where and why people are visiting your website. For example, are they coming through referrals, searches or specific promotions? With Google Analytics, you can trace the path of your users to gain additional insights into visitors' behaviour.
As a free tool, Google Analytics offers many options for you to keep track of your visitors and analyse your website to increase conversion rates. Along with free service, Google also offers an advanced/premium product known as Analytics 360 Suite.
However, if using Google Analytics seems daunting, you can download this Google Analytics basics e-book which contains information on how to fully utilise the many features offered by this free tool.
3. Concentrate on page performance
Personalising your page can help in increasing the website conversion rate significantly. According to various polls, websites which offer personalised recommendations tend to have higher conversion rates. Hence, optimising your landing pages can ensure increased conversion of visitors into valuable customers.
Through Google Analytics, you can see how visitors behave when visiting your website. This can be accessed through:
Behaviour> Site Content > All Pages
For websites with multiple landing pages, this feature enables you to observe which pages have the highest user traffic, along with the top exit and landing pages. When you have this information, you can review which products have the highest traffic and use this information to offer personalised features on the website.
4. Monitor product performance regularly
Google Analytics offers an option for you to gather information on which product is performing well. This can be accessed through the following path:
Conversions > e-Commerce > Product Performance
The report generated by Google Analytics is based on e-commerce tracking, which is a code that can be installed on the website to collect information related to transactions such as purchased amounts, billing locations, product sales, etc. This feature can be integrated with Google Analytics, thereby allowing you to understand the actual cost of user actions on the website.
5. Create custom alerts
While providing automatic alerts for conversion rates, increases in traffic, revenue etc, Google Analytics also allows you to create custom alerts for tracking specific metrics. For example, you can track and receive an e-mail or message alert when traffic from a particular advanced segment is increased by say, 20 percent.
6. Use event tracking
This is a particularly useful option offered by Google Analytics. In order to keep track of how many times a particular video has been played, or an instruction manual downloaded in a single session, the event tracking options allow you to understand the behaviour of visitors. This is particularly helpful as you can understand which users are more likely to convert into customers. For example, if users who play a certain video are more likely to convert, then you can adjust your campaigns accordingly and feature similar videos on the website more prominently.
7. Use advanced segments for comparing users
Through the advanced segments option, you can view and compare different users such as mobile users versus non-mobile users, paid search visitors versus organic search visitors, etc. Through the side-by-side comparison option provided by Google Analytics, you can view and compare up to 4 different user segments.