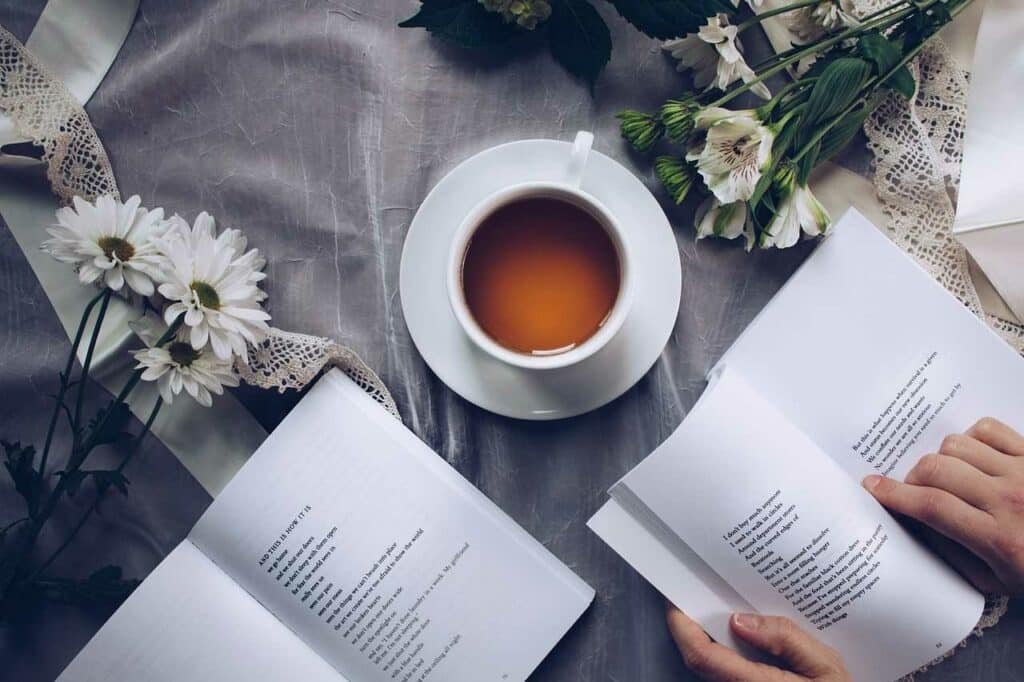 Poetry is a creative form of writing that expresses emotions and showcases the power of the written word. As a student, it is fun to experiment with poetry, seeing if it is something you like.
Plus, if you discover you're pretty good at it, you could enter into competitions to score cash prizes, scholarships, and more possibly getting a publication before you even decide which university you're going to.
If this sounds like something you're interested in, we have the top 7 poetry contests for students that come with both prestige and great prizes.
1. Rattle Young Poets Anthology
Rattle Young is a super popular contest, allowing students from all across the globe to take a gander at the top prize. Each year, they get thousands of poems and stories, choosing the best 50 of the bunch.
If selected, winners are published and receive two free copies of the analogy that comes out once a year, to qualify, students be between 15 and 18 and can submit up to 4 different publications for each term. Imagine putting that in your college resume.
2. Princeton University Poetry Contest for High School Students
Everyone has heard of Princeton University, right? This next contest is created by them and judged by them, with the creative writing faculty choosing the winners. This contest is for any student in the 11th grade and can cover any topic under the sun.
Three of the most moving picks are deemed winners and receive a cash prize of $500, $250, and $100 consecutively.
3. Bennington College Young Writers Award
Two lucky contestants from every entry received are deemed winners, eligible for many benefits, including cash and publication. They accept poems, poem analysis essay, and other kinds of creative writing creations from any student in the 10th, 11th, or 12th grade.
Each student is asked to submit three poems in this contest, and the top two get $500 and $250. Bennington College also offers the chance to score a publication in a literary magazine. Providing a copy to the winner along with their poem and name printed in the publication.
4. Scholastic Art & Writing Awards
Any student in grades 7-12 is welcome in this contest. Scholastic is a top-rated organization that promotes creativity for students of all ages. They are looking for technical skills along with unique and creative ideas for their winners.
After the deadline is reached, those who stood out among the rest can expect special awards and scholarships for their outstanding work.
5. Nancy Thorp Poetry Contest
Nancy Thorp was a poet and advocate for encouraging young girls to write. Following her death, her family created this contest to encourage young girls to write. Opening up submissions to anyone in grades 10 and 11.
The lucky chosen one $200 and gets waived admission into Hollins University's summer creative writing program. Their chosen work is published to showcase their work and add a publication to their achievement list.
Not only does the first-place winner score big, but six lucky follow-uppers get a cash prize of $25 and a publication in a literary magazine as well.
6. The Critical Junior Poet's Award
The Critical Pass Review is a well-known publication featuring many of the top writers in the world. Their contest is open to all students from 13-18 who want to take their shot with the written word.
Even if it is a poetry analysis essay, a poem, or a creative writing creation, young writers can submit their work for a chance at global recognition.
Only one winner is selected, receiving $100 and a recording of their work's reading by a recognized poet, a publication of their poem in the Critical Pass Review's yearly issue, and many other rewards.
7. The Patricia Grodd Poetry Prize for Young Writers
11th and 12 graders are eligible to submit one poem to enter this contest. The contest is geared toward giving young writers a voice, publishing their work in one of the most widely read magazines featuring poetry in the nation.
On top of a feature in the publication, the winner is offered a scholarship with admission into a prestigious workshop created for young, aspiring writers and the "winner of the year" prestigious title.
Submit your Work Today!
Finally, whether you prefer picking up the pen or letting your fingertips do the writing. There is a competition for you.
If you are a young and enthusiastic writer who loves poetry and getting creative with their words, try your luck in one of the top 7 writing competitions.
Additionally, you could win cash, scholarships, and even publications. Which will get your career off the ground much earlier than you ever thought possible.