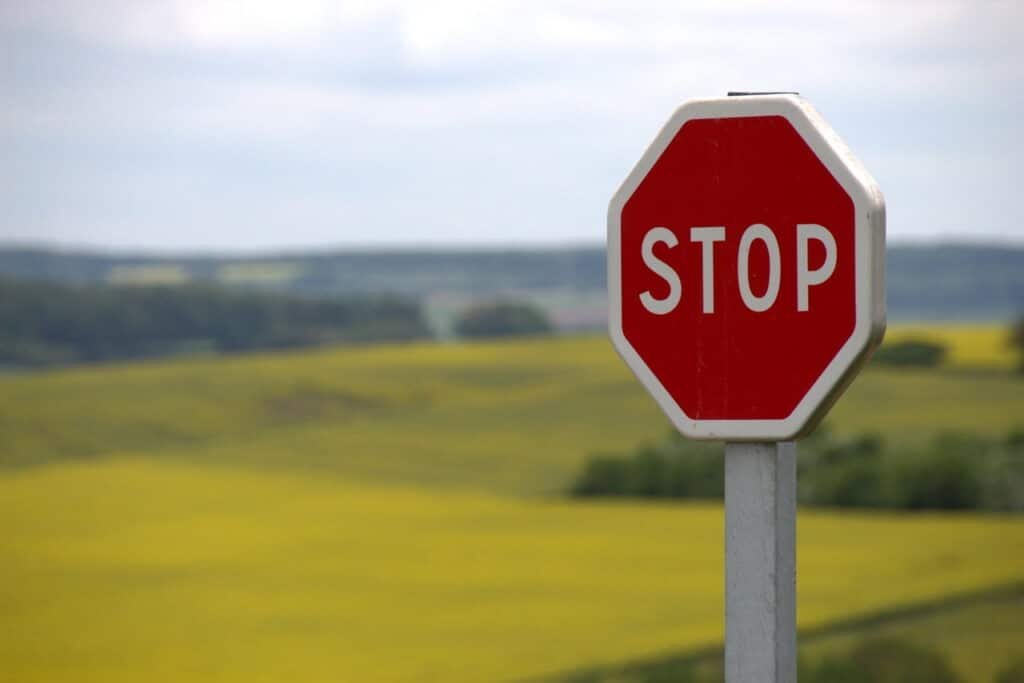 The Health and Safety Executive (HSE) is an agency responsible for regulating, encouraging, and enforcing workplace welfare, safety, and health in the United Kingdom. The agency works with the European Agency for Safety and Health at Work (EU-OSHA) to share good practices in the workplace.
Employers are primarily responsible for keeping a safe workplace by posting proper safety signs, no matter the industry. If it's found that workers are exposed to danger because of a lack of signage, an HSE inspection can result in a citation and fine.
That's why employers need to be aware of the different types of safety signs and what each one means. Review the most common safety signs below and ensure your business is compliant.
EXIT and Evacuation
Exit and evacuation signs are essential for safety in the workplace. They should be placed in a visible location, and employees should know what to do when they see them.
The exit sign is designed to help employees evacuate the building in a fire or other emergency. It should be easy to see and understand so that people can quickly find the nearest exit.
The evacuation sign is used to tell employees where to go in an emergency. Employers can use it in conjunction with the exit sign or use it separately.
Fire
Fire-related signs are vital because it shows that the business is compliant with HSE safety standards. It's also important because it helps keep employees safe in case of a fire. These signs should be posted in easily visible places, like near the fire alarm and extinguisher.
If you're looking for quality fire signs that are compliant with HSE safety standards, then check out the selection at Safety Signs Australia!
First Aid
Having a well-stocked first-aid kit is essential for any workplace, and it's essential to make sure everyone knows where it is kept. Posting first aid signs can help employees know where to find the necessary supplies and treat injuries until emergency services arrive.
Make sure your first-aid kit is stocked with supplies for all types of injuries, including adhesive bandages, gauze pads, cold packs, scissors, tweezers, and a CPR mouth barrier. And don't forget to include a copy of your company's emergency action plan in the kit!
Flammable / Combustible
Flame and fire represent severe hazards in the workplace. Along with the potential for injury, there is also the danger of damaging property and causing a fire. Because of this, it's essential to have signs posted in areas where there is a risk of fire or combustion. These signs remind employees of the dangers of flammable materials and help to prevent accidents.
Various signs can be used to indicate a flammable area. Some of the most common include flame symbols and warning text such as "Danger – Flammable." Or, instead of text, it may be more appropriate to use a picture.
For example, warning signs for flammable liquids and gasses display the universal symbol for "flammable." Flammable/Combustible safety signs should always match your local requirements as well as those set by HSE.
Hazardous Area
Workplaces need to be aware of the dangers that lurk in the area. Employees need to be safe while working, so it is vital to post Hazardous Area signs. These signs will help identify the workplace areas that could be potentially dangerous. When employees know where these areas are, they can take the necessary precautions to stay safe.
The dangers present in these areas can be biological, chemical, physical hazards, or dangerous equipment. Some of the most common dangerous area signs include high voltage electrical systems and combustible gas storage rooms.
Employees need to know where all of the hazardous materials are located so that they do not come into contact with them without proper protection.
Machine and Equipment
Machines and equipment can be dangerous if not used properly. That's why it's crucial to post safety signs near them so that everyone knows how to use them safely. Some common HSE-compliant safety signs for machines and equipment include: "No Unauthorized Personnel," "Wear Protective Gear," and "Keep Hands Clear." Make sure to post these signs near all machines and equipment in your workplace so that everyone can stay safe!
Slips, Trips, and Falls
Slips, trips, and falls can often result in serious injuries, so it's essential to take every precaution to avoid them. There are many safety signs that you can post in your workplace to remind employees of the dangers of slips, trips, and falls and how to prevent them from happening.
Posting warning signs that indicate a possible slip, trip, or fall hazard will not only protect your employees from injury but will also protect you and your company from legal liability. Posting safety signs can help avoid falls in all kinds of work environments, including construction sites, warehouses, factories, and restaurants.
Takeaway
Posting safety signs are crucial for employers to ensure a safe workplace and increased efficiency. Make sure to follow HSE's guidelines to utilize the safety signs correctly. They must be legible and must be placed in the appropriate places. Also, the colors and illuminations must be recognizable easily.