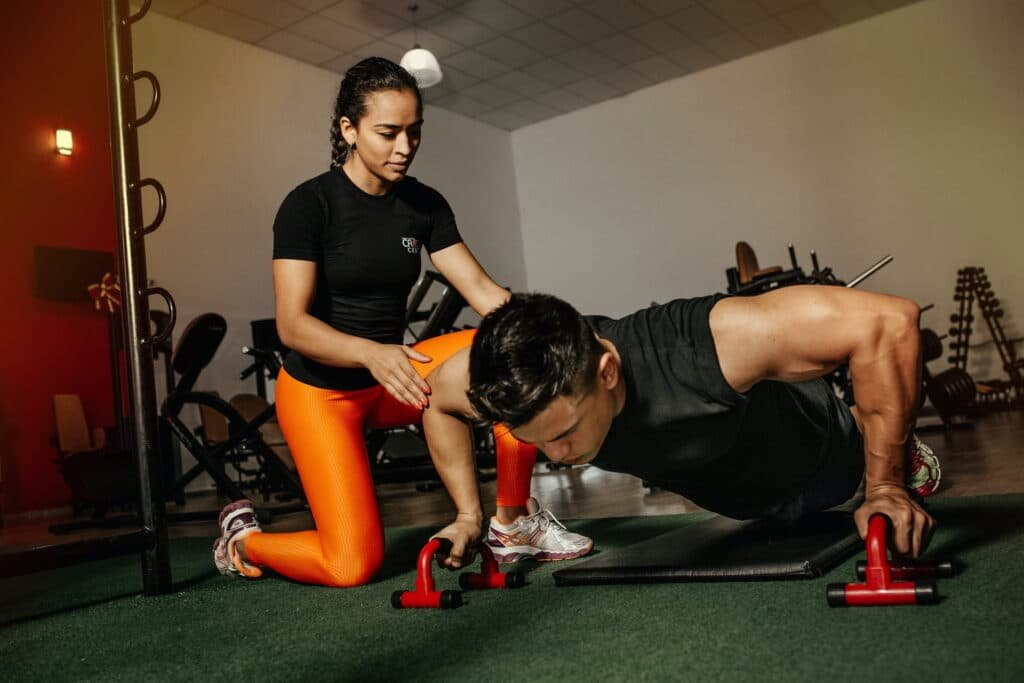 Choosing to become a health and wellbeing coach can change the course of your life and the people you come across. Helping people to improve their habits is much more than just a job. It's a lifestyle in itself.
The career of a health coach may be exciting with all the knowledge and motivation one provides, but choosing a health coach training program is not as easy as it seems.
Becoming a health coach also makes you more productive and solution-oriented. You have to be on your toes when soaking the knowledge. The experience will in itself change you forever.
If coaching is your passion, then this article will help you in getting a clear idea of what to look for in a health coach training program:
Table of content:
The most crucial aspect of any training program is its curriculum. What kind of courses are available? Or What does the training program expect you to achieve? Or is the program is in alignment with your goals? Many programs don't even bother to reveal the training or how it will help you with your career.
Choose a training program that will help you to be an expert in the field. Remember, being a health coach is a big responsibility and you would like to make the most of it. Many people are going to depend on your knowledge in their life.
Read and re-read the curriculum and if it resonates with you, Go for it.
Qualification and certification:
Getting to know the qualification of your coach would make you confident in learning. A qualified and experienced coach will help you in laying the foundation of your fitness career. A skilled instructor would be able to guide you better in making the right lifestyle goals. Always know your trainers.
It's always a good idea to check if the training program is accredited or not. If yes, you can be sure of getting a thorough knowledge of the subject. It also means that you will be provided with a certificate that acknowledges your training.
The art of practice:
Becoming a health and wellbeing coach requires more than just theoretical knowledge. It needs practice and more of it.
You would never sit in a plane if the pilot has not practised the flying time. Well, the same goes for fitness. Ask if you would be part of a practice session with the client. Hands-on training also helps you in having a better understanding of the subject, and it will also assist you in developing your style when teaching.
There is only much we could learn from books, but what good it will be if you can't practice enough? 
Look for a program that is equipped with practical knowledge in addition to theory.
Support group:
Many programs provide different kinds of support to their students during and after the training is over. Find a training program that supports its students by giving mentorship lessons, discussion groups, a platform to start your career, and many more.
Choose a program where guidance is given even after the program is over.
Always look for a training program that allows their former and current students can connect and share their experience and training techniques.
Creative Timings:
Learning at your own pace has its perks. Sometimes you have to manage work or some household activity(it can be anything). The benefit of online coaching is that you are not bound to time. Choose a program that gives you the liberty of time.
Look for a training program that offers pre-recorded sessions, live sessions, and other learning formats. Can you access the sessions according to your time? How flexible timings does the training provide? Can you pick a time for a live session?
Do thorough research before enrolling in a coaching program.
Resourceful:
With so many training programs providing online assistance and training, sometimes it becomes difficult to choose one that suits your need. Select a training program that is resourceful.
What's the point in learning if the program does not provide you with enough resources? Would you be getting assistance in dealing with clients? Are you provided with material or videos to keep yourself updated? Will you be taught about the business end of the field?
Marketing strategies:
Once you get fully equipped with all the knowledge on how to live a healthy lifestyle? What kind of food to intake? How many calories can be burned during a 1-mile hike? What is the proper way to do planks? Well, you know it all, practised it well.  
Now What? How do you market yourself? Learning the business end of any field is equally important as learning about the field.
Give preference to the training program that guides their student in marketing them.
Conclusion:
Always do thorough research before enrolling. Look for testimonials or reviews for the program. If any previous students have been working after completing the training?
Make a list of things that you wish to accomplish after the course is over. It's always a good decision to know what kind of motto or philosophy the institute has.
Ask lots of questions, clear every doubt and then follow your heart. Choose what is best for you.
If you are looking for health coach training in the UK, physicalwellbeing.com is one such health and well-being brand that has trained many aspirants.