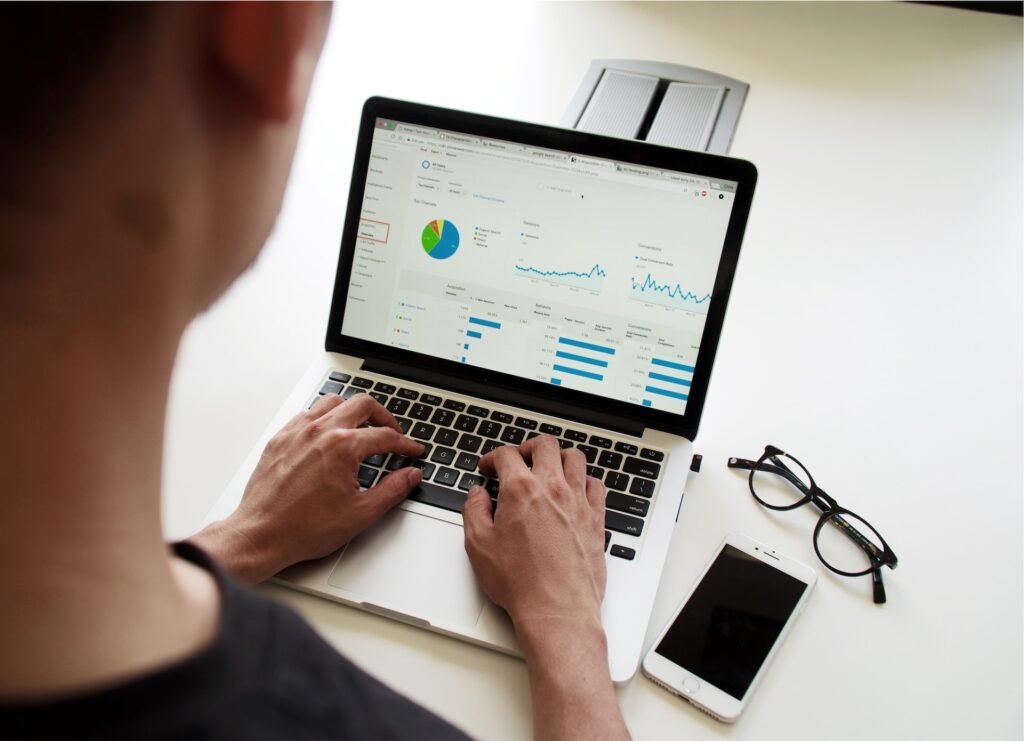 Staying on track with market trends is essential for consistent profit in business. How do you win amidst raging competition? This is where competitor analysis plays a role.
Effective competitor research helps you identify key areas to focus on and strategies to implement. Despite the sudden changes in your markets' demand, you can always stay in business and locate high-profit opportunities by simply following what works and doesn't. This guide explains a five-step process to perform a highly effective competitor analysis for your business.
Find Out Who Your Top 10 Competitors Are
You should figure out who the top ten competitors who render the same service you offer are. Start by searching the internet for companies and businesses that are potential competitors.
Platforms like Google, Crunchbase and Product Hunt provide opportunities to assess related products and conduct a highly-effective competitive analysis. Use the services provided by Hello Pareto for getting insights on your market. They're a top company that helps you search through Google, Product Hunt, AngleList, G2 and Crunchbase to locate your competitors.
Understand Your Target Market
Knowing who your business is serving is essential to adjust adequately when necessary. Your target market summarises potential customer profiles, including their preferences, budget range, and demographics. Understanding whom you're serving helps streamline your product offers and provide the best possible services. Start by conducting market research to get sufficient data on the demographics of your customers. Ask questions like:
Who is my product serving?
What kind of products do they like?
What is their age bracket?
Which problems are they facing that I can solve?
Consider your products and services to identify your ideal customers. For example, if your business provides grammar check software, your services will target content writers, students, and research professionals who want perfect content. Selling products like vacuum cleaners is more attractive to stay-at-home mothers and cleaners who tidy up homes.
After narrowing your products, proceed to identify customer profiles by demographics and psychographics. This includes age, gender, nationality, marital status, career type and educational background. Psychographics helps you know what customers like, their buying behaviours, identity and lifestyle.
Conduct A SWOT Analysis
After identifying the top ten companies that are your direct competitors, conduct a SWOT analysis of their businesses to determine their strengths, weaknesses, opportunities, and threats. This strategy will help you research more about your business and that of your competitors. In the process, you will discover your competitors' market position, giving you leveraging opportunities to rise above the crowd in your industry.
Strength focuses on your competitor's unique selling point and what differentiates their products from others. Weaknesses are the drop-back and identifiable areas for improvement. Opportunities are the favourable external factors that have the potential to give your organisation an advantage you're your competitors. Finally, Threat refers to challenges that can hinder the business model. Come up with a summary of what would cause a customer to select (or not select) each of the competitors.
Discover Their Advertising Platforms And Strategies
Content marketing is the core foundation of every successful business. After knowing your competitors, dive in to understand their advertising strengths and strategies. This will provide opportunities to leverage and win the market.
Take note of their websites, landing pages, email marketing style, social media platforms and freebies like eBooks, infographics, tools, etc.
Read their blogs to discover their content marketing style. Note the quality, and determine if they answer all of the customer's questions.
Check their content publishing frequency, such as blogs, emails and social media posts. Take the role of a customer by signing up for their emails, free trials, newsletters, social media, and even buying their product. This will provide further updates on their latest features and content and discover opportunities for product improvement.
Interview Your Competitors' Customers
This is a fundamental approach to competitor analysis, and it can help you improve the products and services you offer.
Perform some preliminary background research on these clients before contacting them. Start by tracking competitors' social media profiles to look for satisfied clients, as well as possible customer grievances and concerns related to the services they offer. Identify a few satisfied and unsatisfied clients, then have a conversation with them and inquire why they are happy and unhappy with their current service provider.
That doesn't imply you should point out the flaws in your rivals' strategies. Maintain your poise when discussing other companies, and don't criticise the service they are already receiving from another company. Asking them direct questions will help you develop an all-encompassing view of real-world sentiment. This will help you know exactly what customers are thinking, which problems they are attempting to solve, how they justify the budget, what they wish already existed, and their thoughts about your business model.