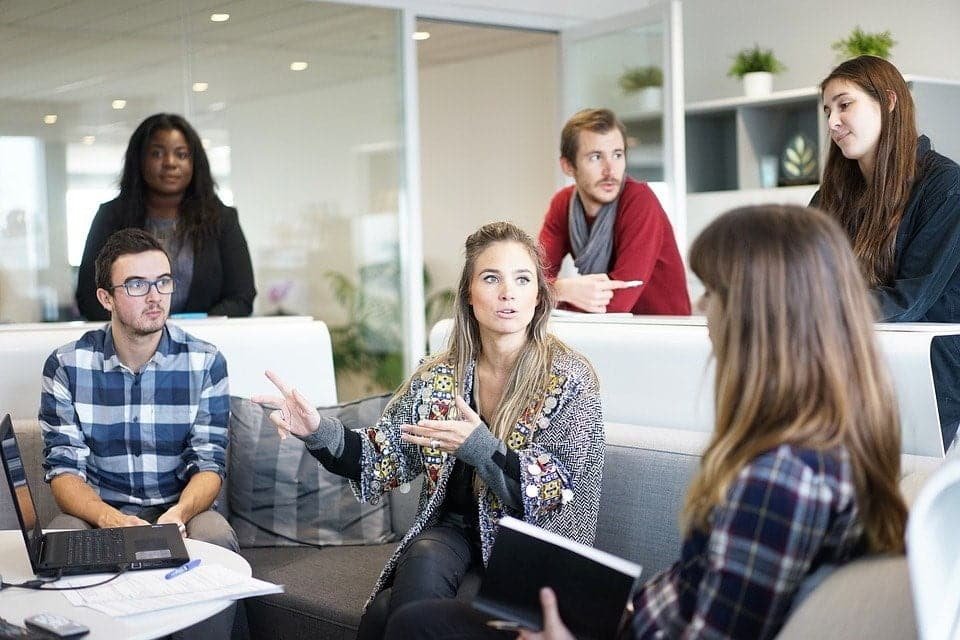 The pandemic has severely limited personal, face-to-face interaction among colleagues here and abroad. While we know we must value our health and overall wellness, if businesses are to succeed and help keep the economy afloat, the usual activities have to continue.
There might have been a definitive shift to using a digital environment to hold meetings and other engagements. Still, with the subsequent easing of restrictions, face-to-face interaction is set to make a comeback.
While the digital workspace has its advantages, seeing your colleague in front of you and creating an interactive encounter still feels better than staring and talking at the screen. Let's explore the different advantages of conducting face-to-face meetings once again as we prepare to ease back to the usual routines.
You can easily interpret verbal and non-verbal cues
Communicating with your colleagues is a vital part of the workday, and speaking to the screen still doesn't trump talking to your peers personally. You can interpret how they feel more efficiently through the tone of their voice, their mannerisms, and even the way their eyes react to what you say. The digital platform still hasn't captured these nuances of communication yet.
It limits technical issues and glitches
One of the biggest problems with having virtual meetings is that, at times, it can bog down because of technical or connectivity issues. When this happens, you'll lose precious time, and your productivity takes a hit.
On the other hand, when you have face-to-face meetings, you will have little to no excuse not to participate and contribute to the discussion. You can create genuinely interesting and memorable presentations using visual aids, by opening up the floor for a more natural dialogue between participants and create useful resources using office supplies from aosonline.co.uk like conference folders and flipcharts.
You'll limit distractions
When you have face-to-face meetings, you tend to tune out distractions to achieve the goal. At home, noises from neighbours and family members, housework and deliveries all take their toll on concentration.
You'll address various issues efficiently
If you have face-to-face meetings, you will address sensitive issues more efficiently as you can explain the problems clearly. There will be less room for any misinterpretation, and you'll clear the air faster. You can also show that you care about the person much better if you interact physically.
There's an increase in participation and engagement
Let's admit it; when we meet face-to-face, we're more attuned to the moment. We're more attentive and responsive to the nuances of the meeting. Our mind doesn't drift off aimlessly as we tend to focus on the speaker more.
We know you've caught yourself drifting off as you stare at the screen. A face-to-face meeting increases engagement as there will always be more people present.
You'll build more relationships with small talk
We discount the advantages of small talk, but it does strengthen bonds between and among colleagues. It will help keep people at ease with each other and help develop friendships that will help your team finish the task faster and more efficiently.
Conclusions
We cannot discount the reality that face-to-face interactions make for a better workplace. It increases efficiency, and people tend to enjoy the camaraderie and opportunity to build relationships that will help them reach the goal.