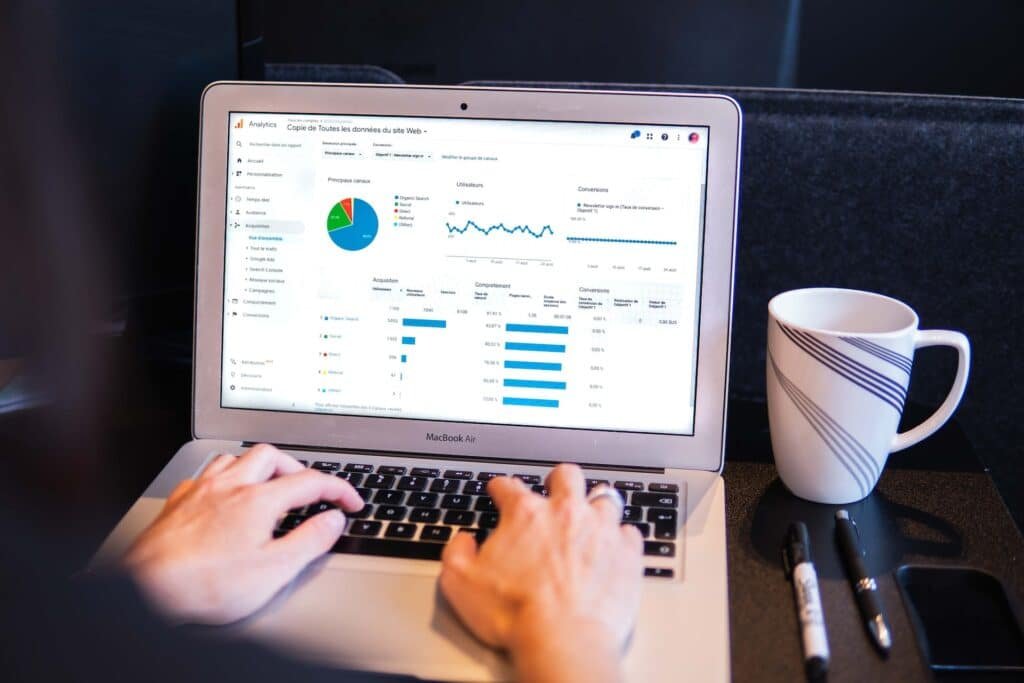 You should think about quality and strategy when deciding whether to hire an SEO consultant or an SEO agency. When you outsource SEO but don't know much about it or what the best techniques are, you have to trust the company you're working with.
Working with the best SEO team in London will make the difference between a successful campaign and a total failure. Read this article to find out how an SEO agency in London is different from an SEO consultant in London.
Hiring an SEO expert
There are a few reasons why you might want to hire an SEO consultant instead of an SEO agency, like the expertise on a specific SEO subfield or costs.
According to SEO expert Paul Hoda, SEO specialists frequently have knowledge of a particular SEO subfield, such as technical optimization like Core Web Vitals, keyword optimization or content marketing.
Cost: SEO consultants usually charge less than agencies for their services, making them a better choice for small or new businesses. SEO consultants in London are usually less expensive than SEO agencies because they work alone instead of as a team. Because of this, they might be better for small businesses with few resources, like startups.
SEO consultants are more likely to be available when you need them because their schedules are more flexible. They may even be able to tailor their services to meet your specific needs.
When you deal with an SEO consultant, you will often have more direct communication and a stronger working relationship with the person directing your SEO efforts, resulting in a greater degree of individualised service. If you want individualised instruction, this could be an excellent option.
Working with an SEO consultant provides benefits, but there are also negatives to consider. An SEO consultant, for example, may be unable to take on larger or more difficult assignments since they lack the resources and skills of an SEO organisation. Another disadvantage is that if the consultant is unavailable for any reason, your SEO efforts may suffer.
Following are some things to check out when looking for an SEO specialist:
Expertise: When looking for an SEO specialist, seek someone with a proven track record of success and who has dealt with websites in the same industry or speciality as yours.
If you want the best results, hire an SEO professional who is up to date on the latest trends and best practices in the industry, as well as a thorough understanding of how search engines work.
It is critical to work with an SEO expert who follows ethical methods and avoids strategies that have the potential to harm your website's rankings or reputation.
Look for an SEO specialist who is not only able to clearly communicate their techniques and progress but is also willing to collaborate with you on your own efforts to improve the search engine optimization of your website.
Customization: Rather than hiring an SEO specialist that uses a one-size-fits-all approach, hire one who can tailor their plan to your company's specific needs and goals.
Hiring SEO companies
Working with an SEO agency also has some advantages:
SEO agencies are well-versed and experienced in search engine optimization, which is their area of specialisation. As a result, they can aid you in attaining the finest results for your website.
Saving time: SEO can be a time-consuming procedure if you are inexperienced with the tactics and best practices. Working with an agency can help you save time and focus on other aspects of your business.
Overall better results: A qualified SEO agency will be able to identify any issues with the search engine optimization that is currently being used for your website and implement techniques to improve your ranking and traffic.
Accountability: If you work for a corporation, you must answer to someone for your accomplishments or penalties.
Cost-effectiveness: Although using an agency may appear to be an added cost, it may end up being more cost-effective in the long term. An agency will have the necessary resources and skills to generate the greatest results, perhaps increasing sales for your firm.
Working with an SEO agency has additional advantages, such as having access to a team of professionals and benefiting from economies of scale.
SEO Expert versus SEO Company
It might be difficult to determine if employing an SEO specialist or an SEO business is the better option for your organisation to develop an SEO plan because it will depend on your specific requirements and aims.
Working with an SEO consultant or an SEO agency will ultimately be determined by your requirements, budget, and preferences.
A search engine optimization (SEO) firm is likely to have additional resources at its disposal, such as a team of skilled professionals and the capacity to leverage economies of scale. An SEO specialist, on the other hand, can help you save money. When selecting a consultant or company to manage your SEO needs, consider both your personal and financial preferences.
Finally, whether you should hire an SEO individual or an SEO firm will be determined by your specific needs and financial constraints. Before making a decision, it may be beneficial to meet with a few experts to acquire a better knowledge of their approaches and talents.