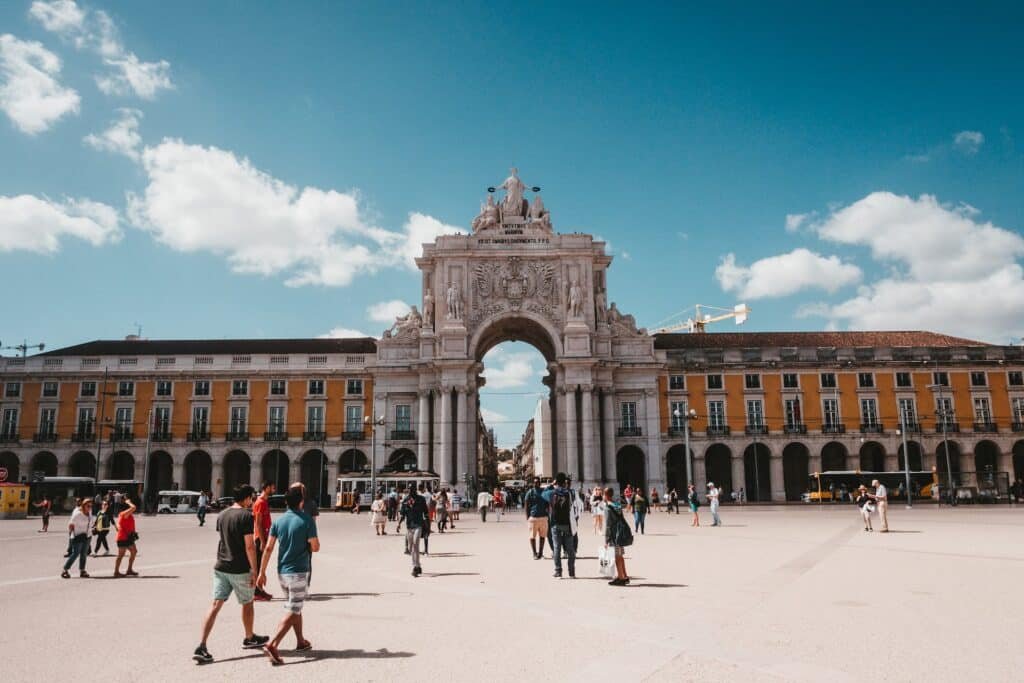 Portugal is not all about beautiful beaches, amazing weather, and great food. It has a vibrant startup scene too with a high GDP percentage and HDI each year. It is much ahead of many other technologically and economically advanced countries in the world, along with a high World Bank rating.
Over the last couple of years, it is also witnessing an increase in exports and investments from across the globe. So, if you are looking forward to starting your own business in the country, here is some really useful information.
Where to do Business in Portugal?
Lisbon, Porto and Faro/Algarve zone are the most popular places to do business in Portugal. Lisbon, Braga, Aveiro, Porto and Coimbra are metropolitan areas where a number of IT and biotechnology companies are operational. This is why this area seems to be an ideal place to start a Portuguese business.
A biotech company uses molecular, cellular and living organisms to produce foods, services, and chemicals for varied human needs. By establishing a business in this area, you can deal in a variety of fields, including agriculture, animal production, hybrid food production, medicine, pharmacy, biodegradable plastics, biofuels, etc.
A tourism company would also be a great idea to start in Portugal, as the country is one of the most visited countries across the globe, receiving 20,000,000 international tourists every year on average. Tourism is one of the most important industries for Portugal, with some of the most popular hotspots being Lisbon, Algarve, Porto, Coimbra, Fatima, and Cascais.
Best Businesses to do in Portugal
Apart from tourism and biotechnology, here are some of the best business options you can consider opening in Portugal:
Battery production plant, because the country has rich sources of lithium subsoil, especially in Guarda.
Copper wire production, Portugal, is one of the leading producers of copper in Europe, and you can easily access raw copper in the country.
Fishing business, because Portugal is a sea power that has access to some of the highest consuming fishes in the world. You can also start a fish processing plant in Portugal that deals in canning, preserving and drying fish.
Commercial farming, as Portugal has a vast agricultural industry, deals in cultivating a wide range of crops, birds, fishes, and animals, including wheat, olives, cherries, dairy products, poultry, tomatoes, etc.
Essential oil extraction, as Portugal has an abundance of raw materials that can be used to produce a variety of essential oils, including volatile, ethereal, and aetherolea oils. Since the country has vast production of olives, nuts, and oilseeds as well, you can consider starting a cooking oil business too.
Science park, as many scientific and technological companies, are already developing science parks in the country, including Taguspark in Oeiras, Coimbra Parque in Coimbra, and Parkurbis in Covilha. By locating in any of these science parks, you can gain an advantage from a variety of their financial, marketing, technological and legal services.
Learn the Portuguese Language
If you are considering starting a business in Portugal, then it is extremely important to learn Portuguese first. According to a study, only 32% of people in Portugal can understand and speak English, and this percentage further reduces to just 24% for French. So, if you don't know how to speak Portuguese, you will find it difficult to communicate, let alone do business.
Now, you don't need to join a regular class to learn Portuguese. You can learn Portuguese with online lessons over the internet and maximise your prospects of establishing a successful Portugal business.
The best thing is that you can attend these classes at your own convenient time and place so that you can focus on your business plan rather than learning a new language.